Homeless man shot to death at Las Vegas shopping area
Updated January 29, 2018 - 3:19 pm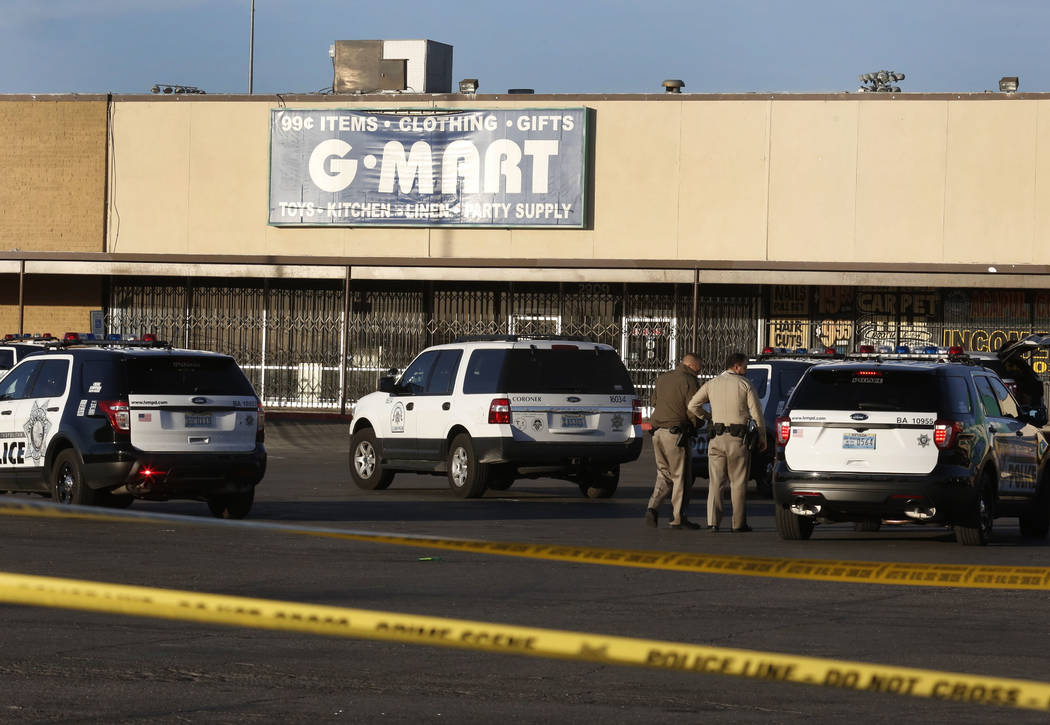 A homeless man was shot and killed Monday morning while he was sleeping outside a central Las Vegas swap meet.
The man, who was in his 40s, suffered at least one gunshot wound a little after 3 a.m. outside the Rancho Discount Mall, 2901 W. Washington Ave., Metropolitan Police Homicide Lt. Dan McGrath said. The man was pronounced dead at the scene.
Two other homeless people were sleeping next to the man when he was shot. They both ran when they heard the gunshots, and one of them called police. McGrath said the shooting appeared to be a targeted attack.
McGrath said a man wearing a dark hoodie was seen fleeing the scene after the shooting. Detectives are reviewing surveillance video and searching for anyone else who might have been in the area when the shooting happened.
Earlier in the morning, another man was shot and killed in east Las Vegas.
In December, a homeless man and woman were found dead behind the same swap meet. The man who allegedly shot the pair, 32-year-old Michael Thompson, told a neighbor he shot one of the man because he believed the man was a sex offender. He said he shot the woman because she wouldn't leave.
Contact Max Michor at 702-383-0336 or mmichor@reviewjournal.com. Follow @MaxMichor on Twitter.