Inmate who challenged Nevada death penalty law dies at 83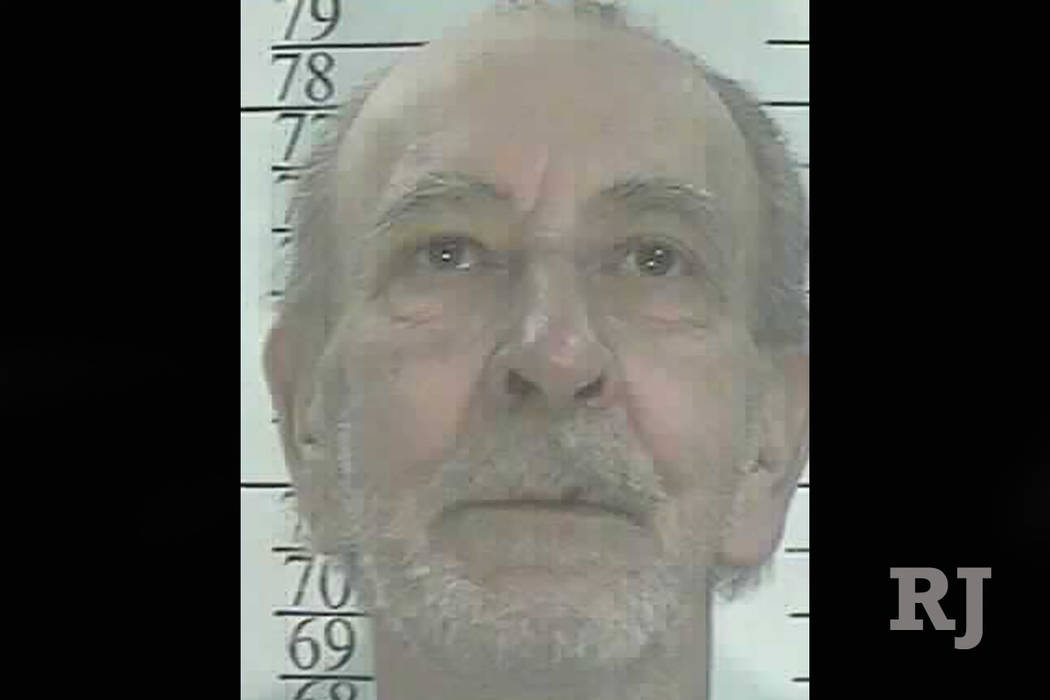 A twice-convicted killer who was the first to face capital punishment after its revival in Nevada in 1977 died Friday afternoon.
Raymond Wallace Shuman spent most of his life serving two life sentences for first-degree murder at the Northern Nevada Correctional Center, where he was committed from Mineral County on June 14, 1958. Shuman died about 2:25 p.m. at the Carson Tahoe Regional Medical Center in Carson City, according to the Nevada Department of Corrections. He was 83.
Shuman already was serving a life sentence for the 1958 death of a truck driver when he doused a fellow inmate with paintbrush cleaner mixed with lacquer and set him on fire in August 1973, the Las Vegas Review-Journal reported in 1974. Shuman poured the concoction on Ruben Bejarno, 39, after an apparent argument over an open window inside their cell block.
He was automatically sentenced to die in connection with Bejarno's killing under a since-repealed state law mandating the death penalty for life-term inmates who commit murder, the Review-Journal reported at the time. It was the first case in Nevada since the reinstatement of the death penalty in 1977.
More than a decade after Shuman was sentenced to death, his life was spared by a 1987 U.S. Supreme Court decision that closed the books on mandatory death sentencing. The court ruled the death penalty can't be mandatory even for a murder committed by an inmate already serving a life sentence without the possibility of parole.
The attack caused burns over 90 percent of Bejarno's body. He died three days later in a California hospital, but not before identifying Shuman as his attacker, investigators have said.
Shuman, who was 38 at the time, claimed someone else had set Bejarno on fire.
In June 1974, the Nevada Supreme Court rejected efforts to block Shuman's execution. His attorney argued that his pending death-penalty trial would amount to double jeopardy, but the court determined the mandatory death penalty was constitutional because no other punishment could be imposed on Shuman since he was already sentenced to life imprisonment, The Associated Press reported at the time.
After exhausting all state remedies, J. Gregory Damm, then-deputy state public defender, filed a petition on Shuman's behalf in U.S. district court. It ruled that the mandatory capital-punishment statute violated the Eighth and 14th amendments.
The U.S. Supreme Court affirmed the ruling June 22, 1987, in Sumner v. Shuman.
Justice Harry Blackmun, who delivered the majority opinion, said the court found that the sentencing procedure was unconstitutional and "created the risk that the death penalty would be imposed in spite of factors which may call for a less severe penalty."
A federal appeals court also rejected the Nevada Supreme Court's argument that the mandatory statute was necessary as a deterrent for life-term inmates, according to the court's opinion.
Neither Damm nor former Nevada Attorney General Brian McKay, who argued the cause for the petitioners, could be reached for comment Sunday.
Shuman entered the criminal system when he was 18, after he was sent to a Wisconsin prison in 1952 for armed robbery. After his release, the Review-Journal reported, he was arrested twice in Utah and charged with robbery.
Shuman and companion Melvin Lee Rowland confessed to the roadside slaying of truck driver Vernon Stallard. Rowland said he was the triggerman in the robbery. The two also confessed to a prior murder in Barstow, California, but were never prosecuted once both men got life terms in Nevada.
The Carson City Sheriff's Office coroner will conduct Shuman's autopsy and determine his cause and manner of death.
Contact Rio Lacanlale at rlacanlale@reviewjournal.com or 702-383-0381. Follow @riolacanlale on Twitter.