Las Vegas boy had been removed from home a year before death
Updated May 5, 2017 - 7:56 pm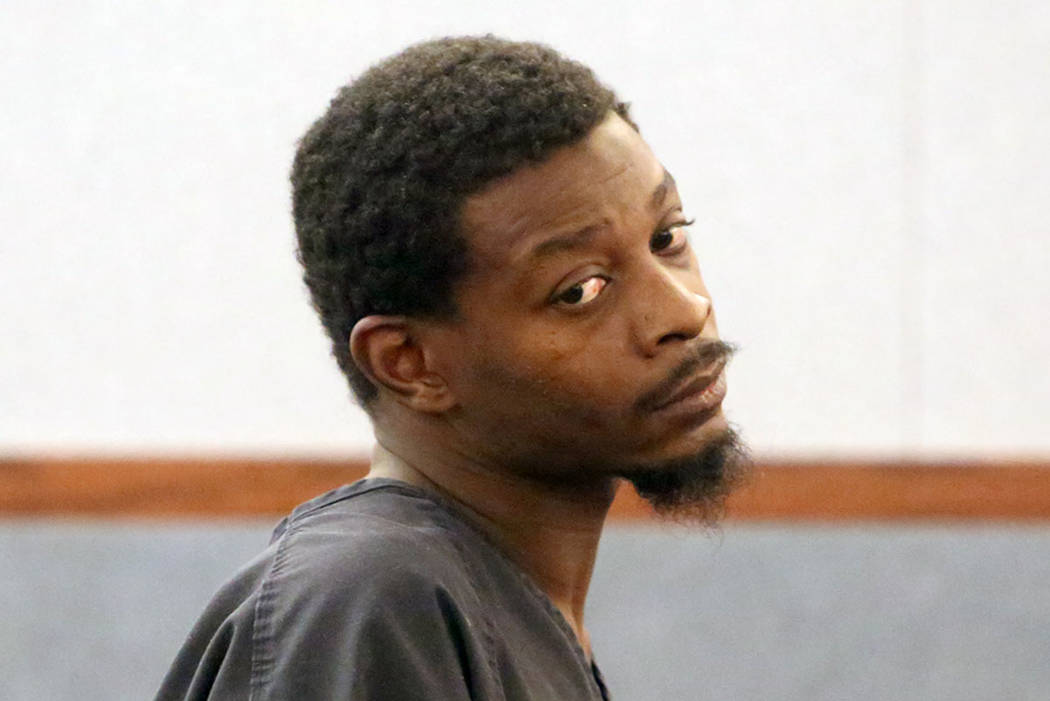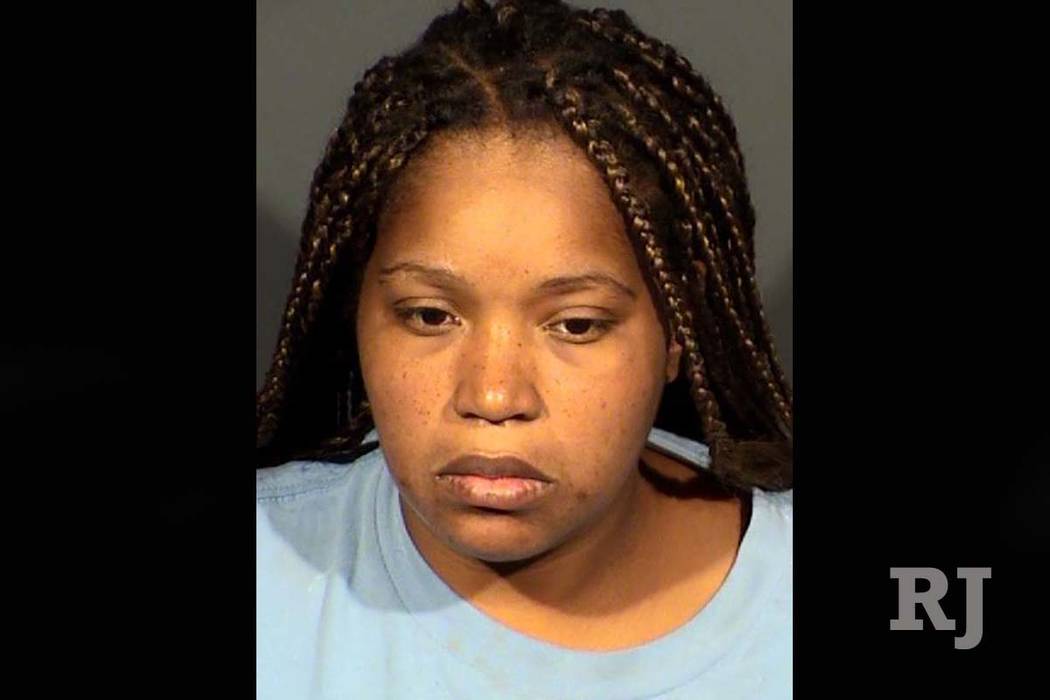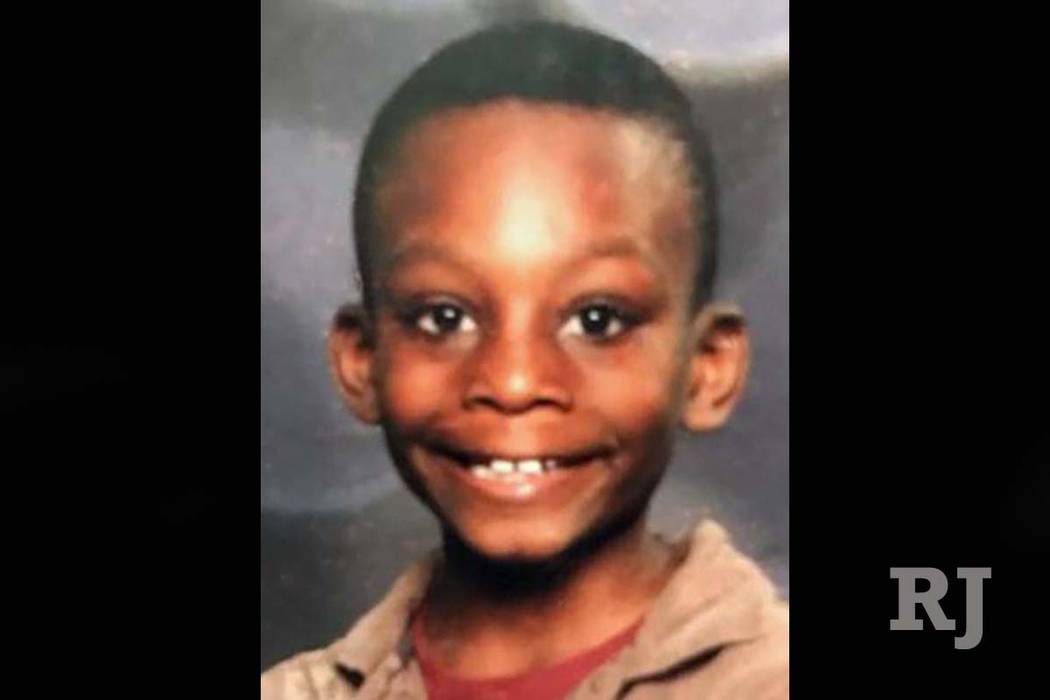 The 13-year-old Las Vegas boy whose body was found last month in a desert lot had been taken into protective custody about a year earlier, records show.
In fact, Child Protective Services initiated multiple investigations of Aaron Jones' family in the years before his remains were found.
Relatives found the decayed remains April 25 in a lot behind the apartment his family rented on Boulder Highway, near Sahara Avenue. His father and the man's live-in girlfriend now face murder charges in the case.
A police report on the arrest of Aaron's father, Paul Darell Jones, shows that he and his girlfriend shared a one-bedroom apartment with 13 children.
Denise Tanata, executive director of the Children's Advocacy Alliance, said the child welfare system in Clark County failed Aaron.
"This is one of those cases you look at say, 'Why weren't these kids removed a long time ago?'" she said Friday.
But, she added, it is a challenging, subjective process to determine when to remove a child from a home.
"It's hard without a crystal ball to see the future," Tanata said.
Aaron was taken into protective custody on April 20, 2016, after a report of neglect was substantiated, according to a public disclosure form released by the Clark County Department of Family Services after the boy's death.
A court petition was filed, but the court dismissed it on June 8 and returned the child to his home. About that time, Aaron's father took custody of him.
The state disclosure form lists a number of reports of neglect or abuse involving the boy or his siblings dating to 2006. But the report is incomplete, because Las Vegas police requested that pieces of information be withheld.
For example, Child Protective Services substantiated a report of neglect the agency received on March 30 of this year, the form shows, but Las Vegas police reports suggest that Aaron was killed in February. State law bars county officials from discussing specific Child Protective Services investigations.
The reports to Child Protective Services alleging neglect or abuse — three of which were substantiated — could have involved Aaron or any of his brothers and sisters.
Wrapped in plastic, covered with rocks
Relatives discovered Aaron's remains behind the Siegel Suites at 3625 Boulder Highway. The body was wrapped in plastic with rocks placed on top of it, police have said. Authorities used dental records to confirm the remains were Aaron's.
Paul Jones, and his live-in girlfriend, Latoya Williams-Miley, both 33, each face a murder charge connected to the boy's death. They are due to appear in Las Vegas Justice Court for a preliminary hearing in July.
Tanata said the child welfare system in Clark County must deal with challenges such as inadequate funding and resources, high turnover and a shortage of social workers.
"Case loads are extremely high," she said. "There's a lot of issues in our state."
The Children's Advocacy Alliance is pushing the Legislature to approve a study of child welfare funding. Tanata said Clark County receives far less money per capita for child welfare than Washoe or rural counties in Nevada.
Here is a timeline of events leading up to the murder case, according to the state disclosure and police and court records:
Feb. 12, 2006 – A report alleging neglect is filed with CPS. The allegations were not substantiated.
June 8, 2007 – A report alleging neglect is found to be substantiated. CPS places the family under formal supervision and initiates a case plan.
Dec. 11, 2008 – The CPS case is closed and supervision is lifted.
Nov. 15, 2013 – A report alleging neglect is not substantiated.
July 29, 2014 – A report alleging neglect is not substantiated.
Dec. 11, 2014 – Two reports alleging neglect are not substantiated.
Jan. 1, 2015 – Paul Jones is accused of hitting a stepdaughter and son — 14 and 3 years old at the time — with a cable cord. The stepdaughter showed a school counselor marks on her arm and said Jones was "mean and physically abuses her and her siblings."
Feb. 19, 2015 — Jones pleads guilty to child abuse and is later sentenced to up to two years of probation.
March 20, 2015 — A report alleging neglect is not substantiated.
April 9, 2016 – A report alleging neglect is substantiated, and CPS institutes a "safety plan."
Taken into protective custody
April 20, 2016 – Aaron and a sister are taken into protective custody by the Clark County Department of Family Services. It is not clear if other siblings also are removed from the home.
June 8, 2016 – Paul Jones regains custody of Aaron and his sister in Clark County Family Court. CPS case is closed.
February 2017 – Paul Jones later tells police that he struck Aaron, 13, during a quarrel about candy, knocking the boy to the floor where he struck his head and later stopped breathing, according to police reports. He admits he hid the body in the lot, they say.
March 30, 2017 – A report alleging neglect is substantiated.
April 16, 2017 – His family reports Aaron missing, saying he ran away.
April 24, 2017 – Paul Jones is sentenced to one year in county jail for breaking the terms of his probation for the 2015 child abuse charge.
April 25, 2017 – Two cousins find Aaron's body in the lot behind Siegel Suites while canvassing the area with missing persons fliers.
April 26, 2017 – In a jailhouse interview, Paul Jones tells the Review-Journal that he did not hurt Aaron but had been questioned by the police about his son's disappearance.
April 27, 2017 – Jones and Williams-Miley are charged with murder in connection with Aaron's death.
Review-Journal writer Blake Apgar contributed to this report. Contact Wesley Juhl at wjuhl@reviewjournal.com and 702-383-0391. Follow @WesJuhl on Twitter.