Las Vegas business owner remembered for being 'full of life'
Updated January 13, 2023 - 8:44 pm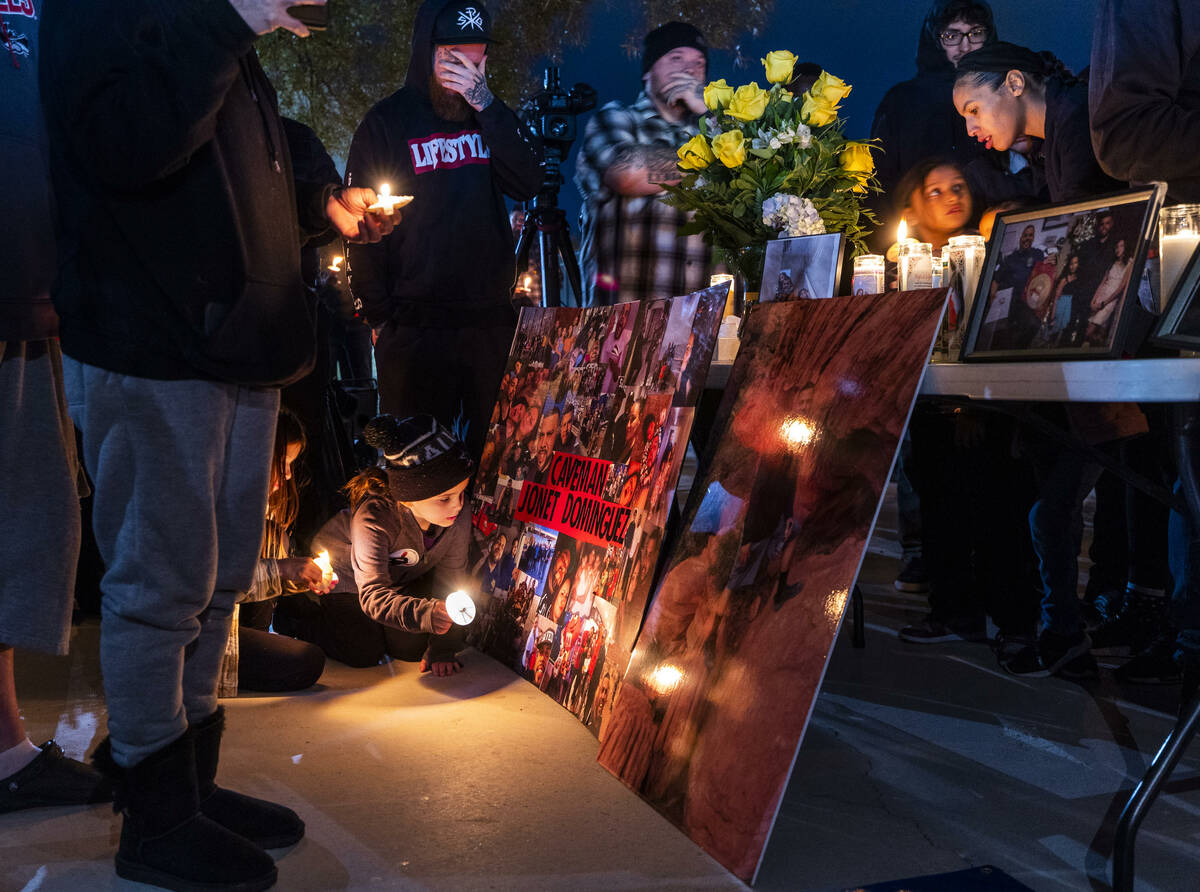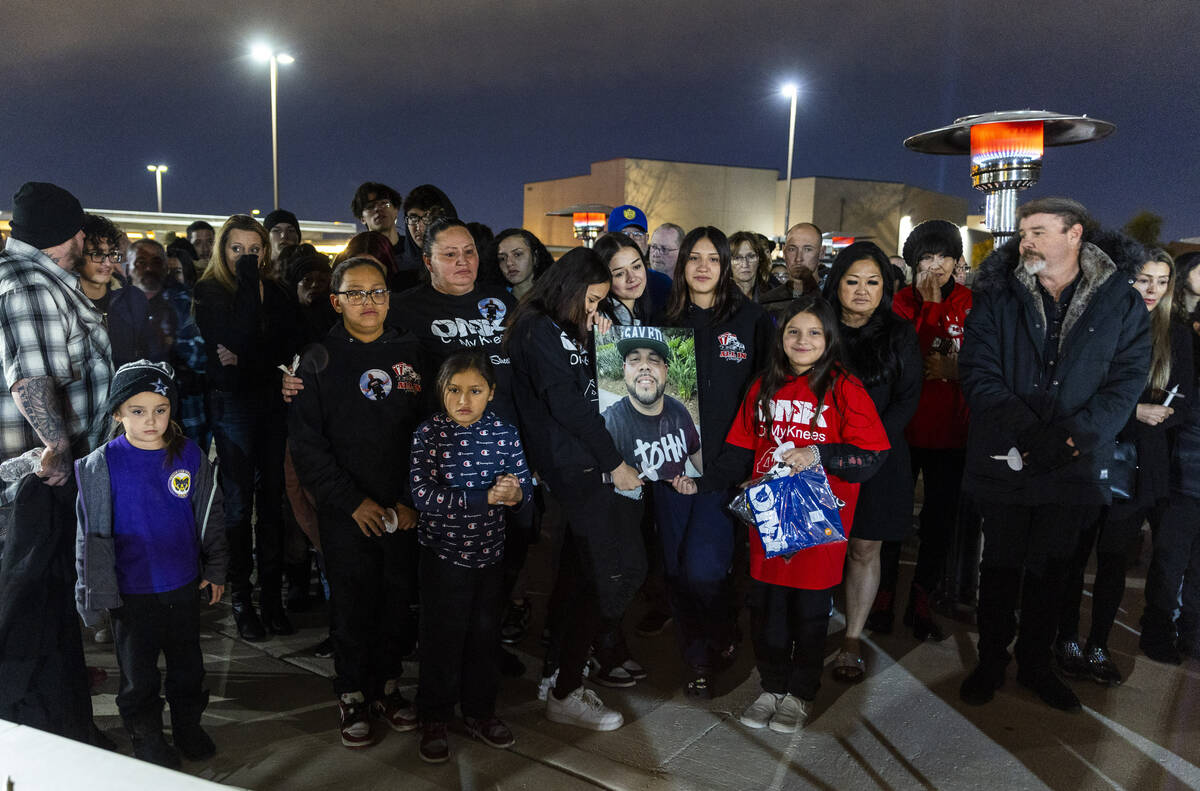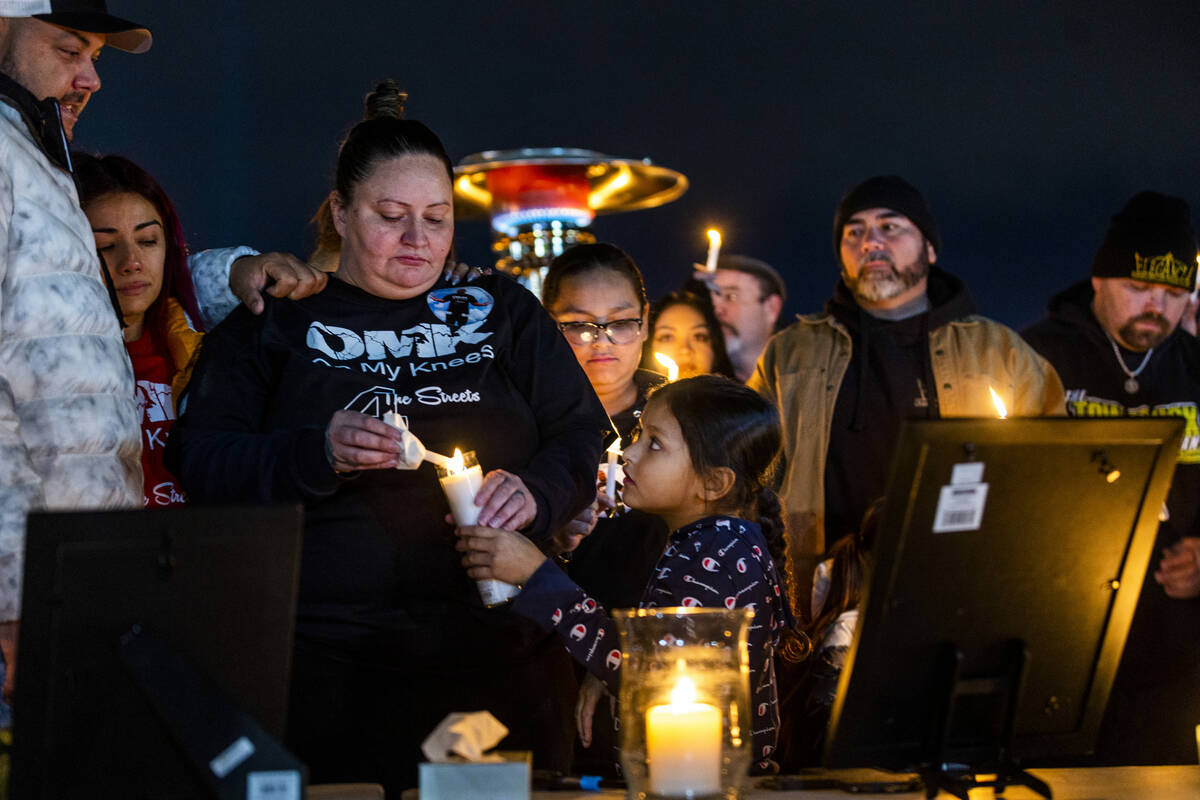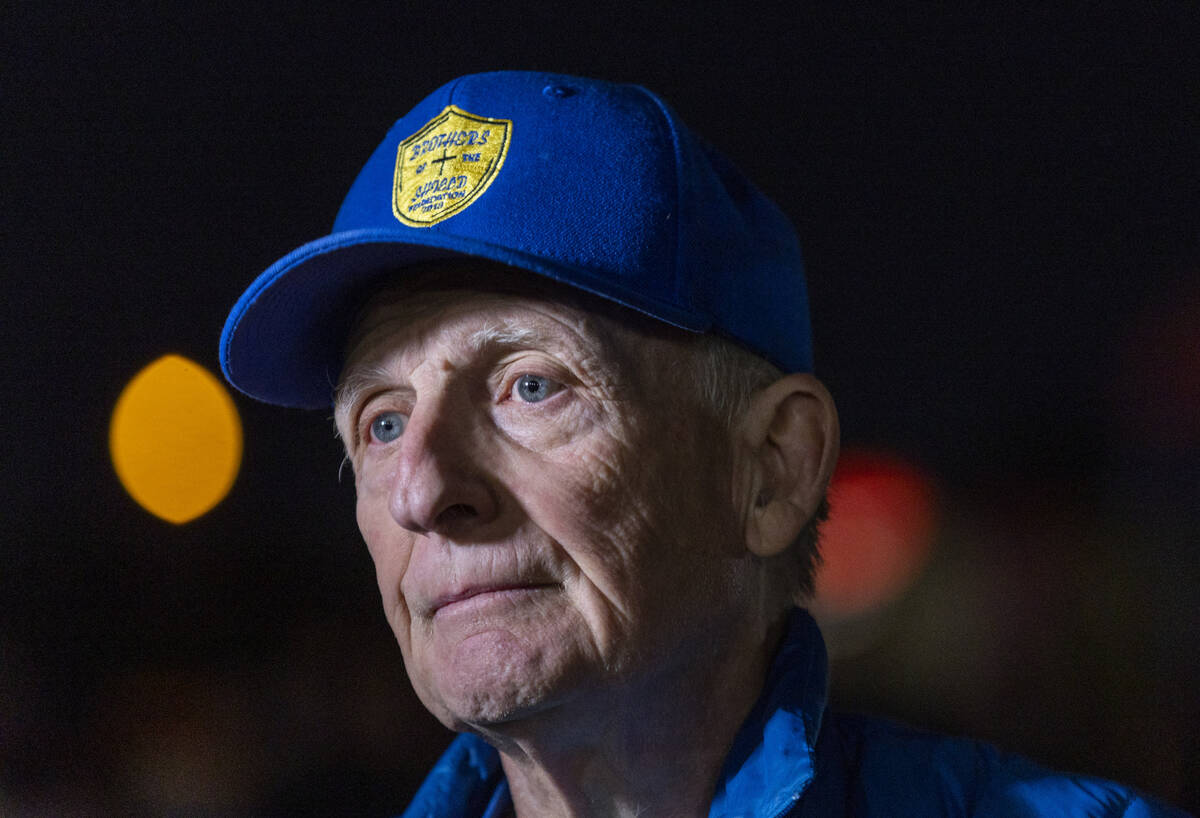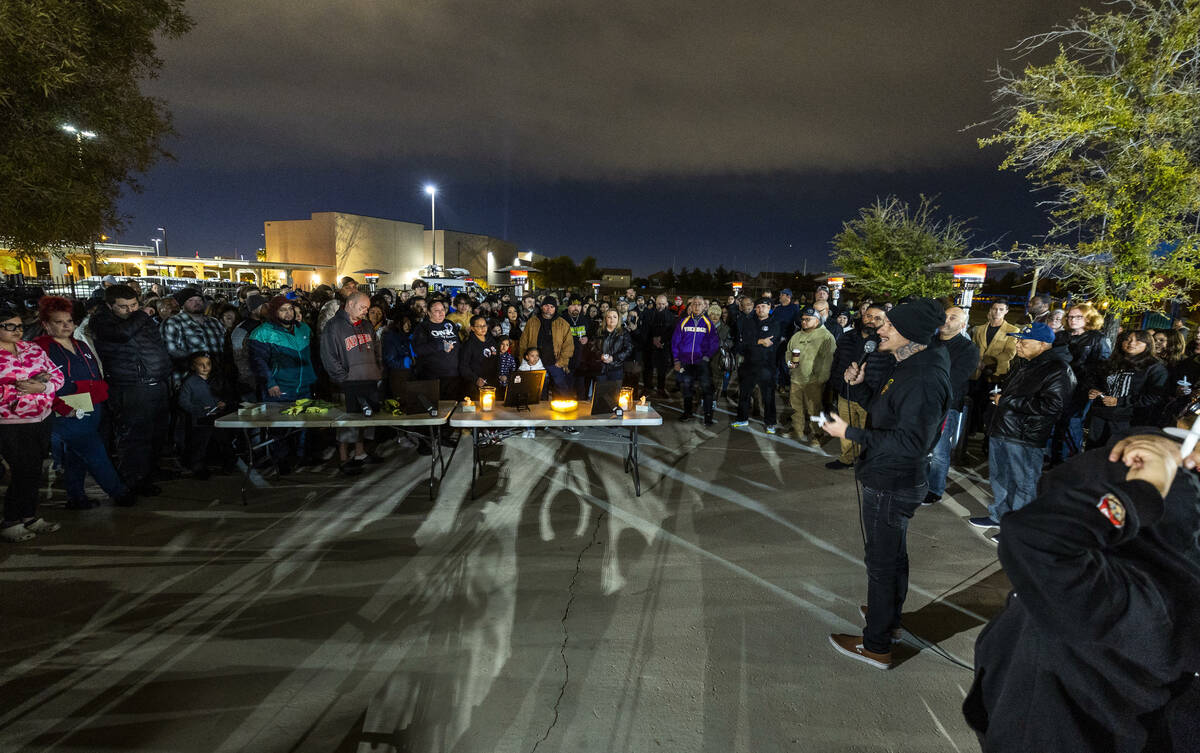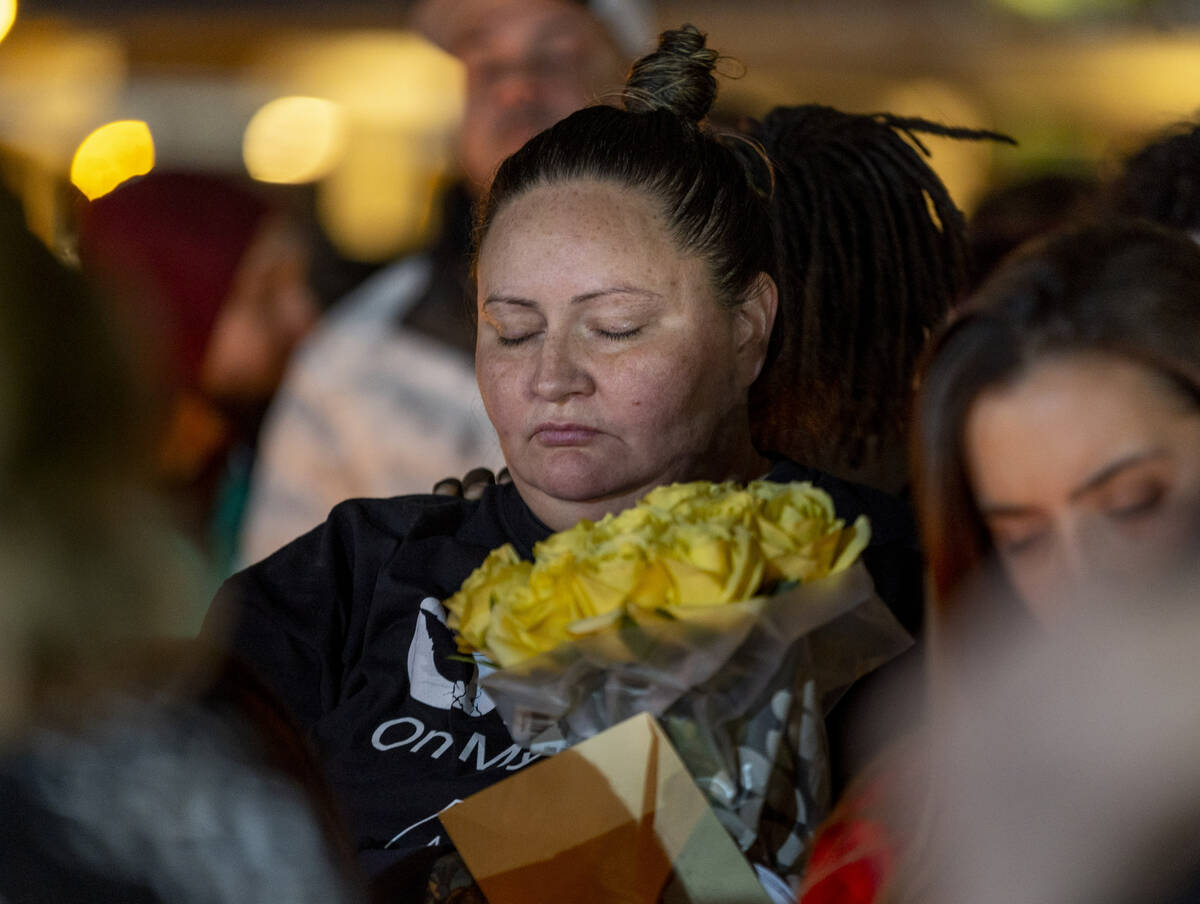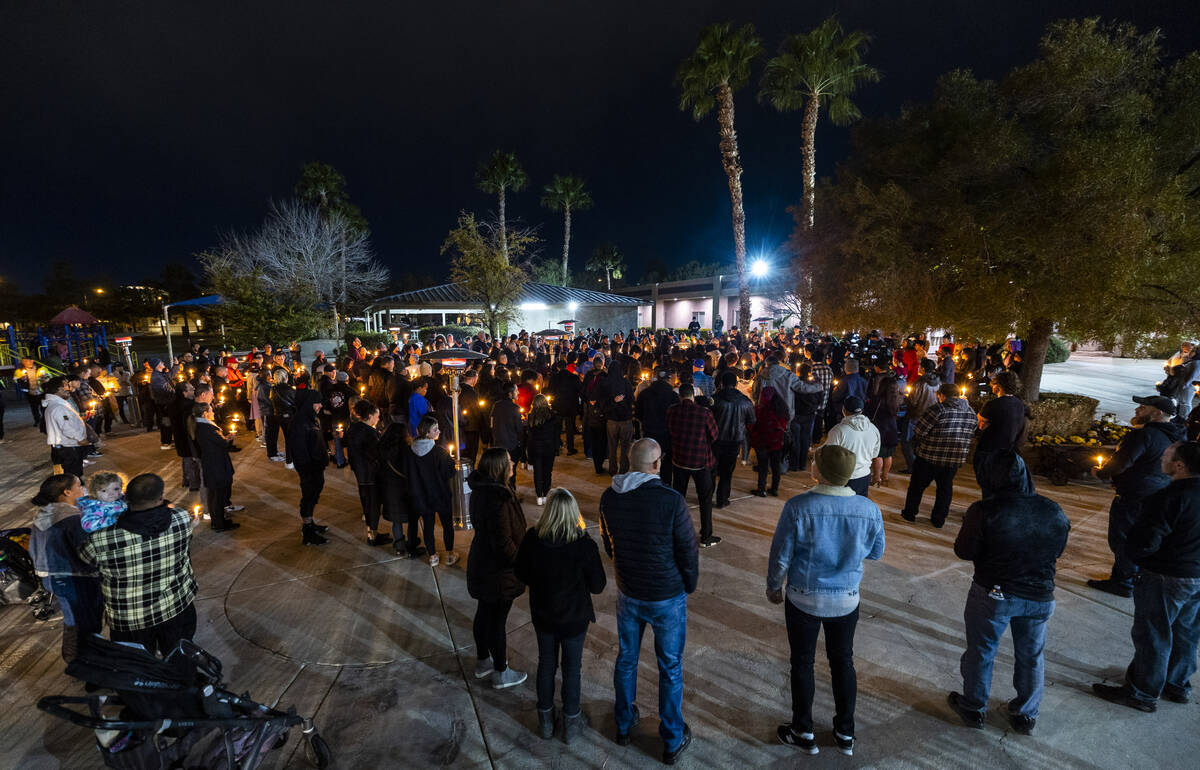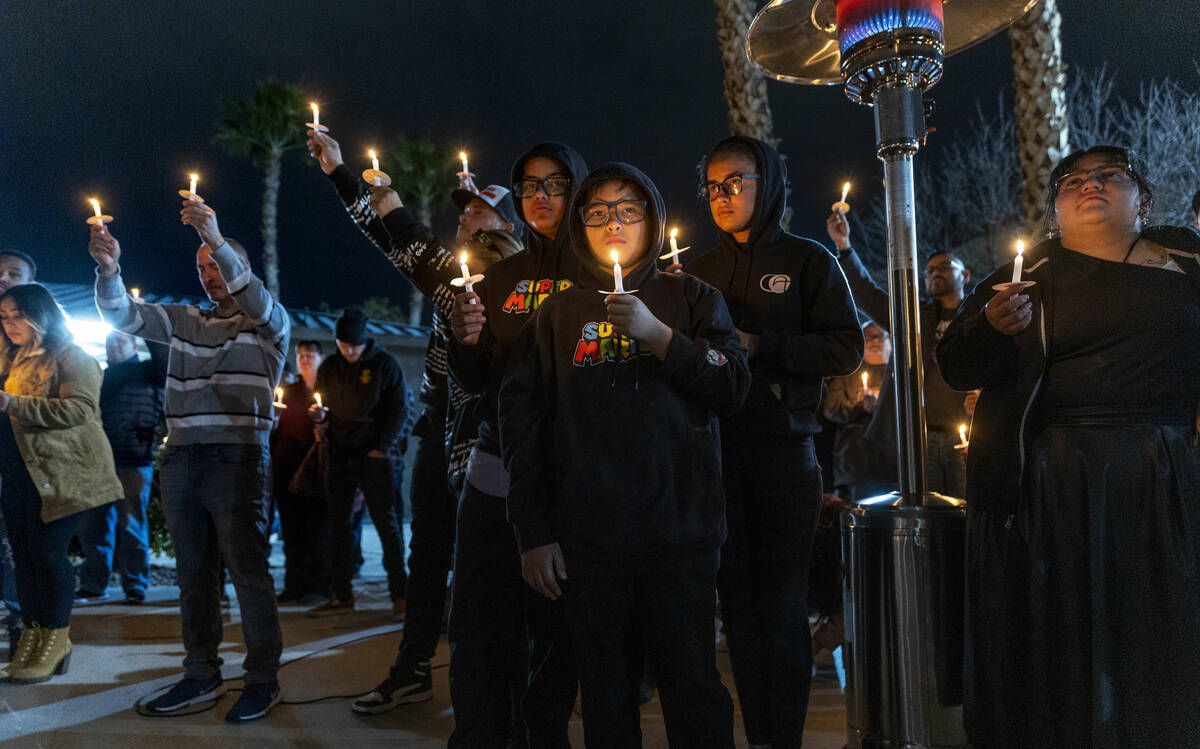 Friends and family shared prayers and memories Friday night outside a Spring Valley church to remember a local business owner who was killed this week.
More than 100 people gathered outside Awaken Las Vegas, 7175 W. Oquendo Road, for a candlelight vigil for 43-year-old Jonet Dominguez who was fatally shot at his tow company All In Towing Tuesday morning.
"He was so full of life, so full of the lord," his wife, Angela Dominguez, said Friday night. "He always had a big huge smile on his face."
She and Dominguez had 10 children together ranging in age from 7 to 24.
Police said Dominguez was shot by a customer in the 100 block of West Wyoming Avenue, near South Commerce Street. An employee at All In Towing called police around 11 a.m. saying Dominguez had been shot.
According to an arrest report, Jaton Herder, 27, allegedly shot Dominguez while picking up a 2022 silver Tesla he rented from Hertz, but he did not have the proper documents to retrieve the car.
He became angry, pulled out a gun and shot Dominguez, according to police.
Angela Dominguez said that when she heard there had been a shooting, she tried calling her husband but he didn't pick up. She then called the business and was told he had been shot.
"My family is tore up right now. We're still waiting for him to come home," she said. "My kids are sitting by the door still."
Jonet Dominguez started All In Towing with his brother Jonathan Dominguez ,who said it had always been his younger brother's dream to own his own towing company. He said his brother gave time for everyone.
"I've had other family members pass away. I've lost brothers, mother," Jonathan Dominguez said. "Losing a younger brother is the most tragic thing ever."
Jonathan Dominguez was the first to start passing candlelight around to those who had gathered to honor his younger brother. Tears streamed down the faces of family and others in the circle. The group surrounded a table that held framed photos of Dominguez, flowers, candles and boxes of tissues.
"It's emotional. It's beautiful," Jonathan Dominguez said of the vigil. "It just shows how many people he touched. The walks of life. Absolutely everybody that knew him loved him."
John Harp met Dominguez through both of them being part of local outreach organizations. In 2020, Harp's organization thought that it would have to cancel its annual Christmas event at the local shelter Child Haven.
Then Dominguez came up with the idea of using his tow company to hold a Christmas parade around the shelter, Harp said.
"We gave them gifts and they had Christmas," Harp said as his voice broke. "We are the only people that saw those kids. That was his idea."
The Clark County coroner's office ruled that Dominguez died from a gunshot wound of the back.
"He was a guy that could balance his family life with his business," Harp said. "At this point in his life he had everything going for him, and he was shot over a car."
Following the gathering, several tow trucks drove up and down West Oquendo Road honking their horns.
Herder is due in court Tuesday and has been charged with one count of open murder. He remains in custody without bail.
Contact David Wilson at dwilson@reviewjournal.com. Follow @davidwilson_RJ on Twitter.