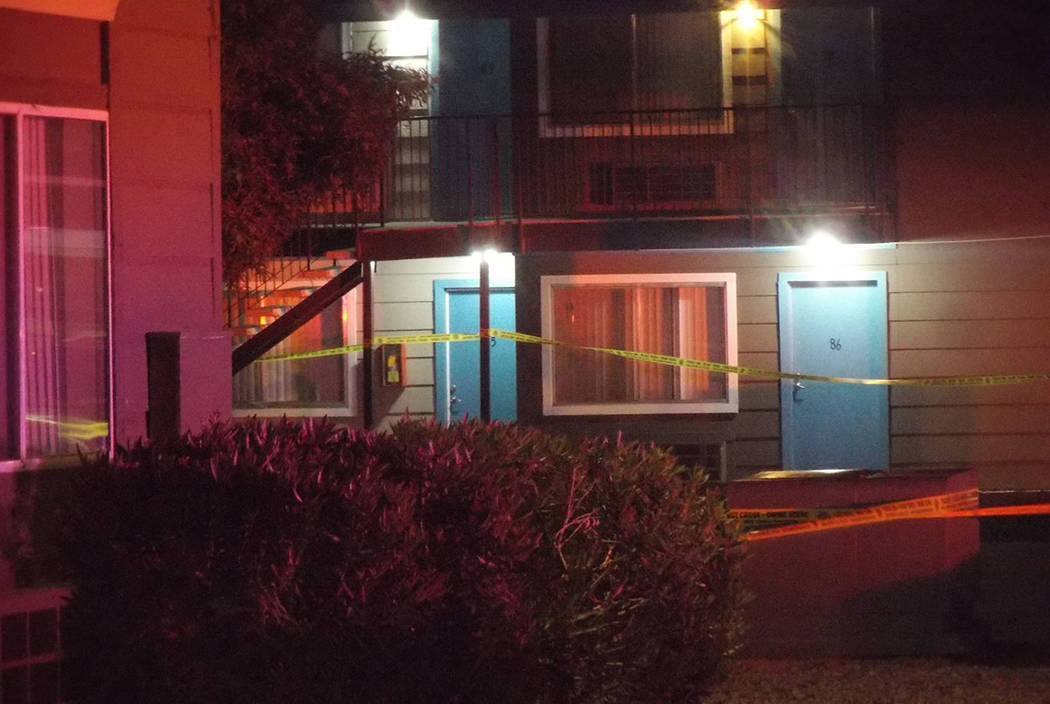 A Las Vegas couple had been fighting before a botched murder-suicide last week, according to a Metropolitan Police Department arrest report.
They were found on a bedroom floor about 1:25 a.m. at the Woodhaven Apartments, 3650 S. Stober Blvd., near Spring Mountain Road and Decatur Boulevard.
Officers found Aaron Rivera, 22, dead and his wife, Jennifer Yanez, 21, with a pulse. Police determined she shot him in the head before turning the gun on herself.
The arrest report identifies the suspect as Jennifer Yanez, although police had previously identified her last name as Riviera.
The report indicates the couple were arguing a few hours before they were discovered.
About 9:50 p.m., one roommate who was home heard the couple arguing in a bedroom. About 20 minutes later, he heard three or four gunshots but "dismissed the noise as gunshots as he didn't believe they would be 'that stupid,'" the report said.
Police found signs of a fight in the bedroom, including a broken mirror, according to the report.
"(The roommate) heard Rivera say 'no, no, no,'" the report said. "Then he heard the gunshots."
He texted his other roommate that he heard what sounded like a struggle, but went to bed after going outside for a cigarette, he told police.
Shortly after the second roommate came home about 1:10 a.m., both roommates discussed what happened. The second roommate knocked on the bedroom door several times to no answer. He spotted the two bleeding on the floor while peering through a window, the report said. He forced his way into the bedroom and called 911.
The roommates and Rivera's family said the couple had fought and argued in the past. Both roommates mentioned she hit him with a vacuum in November, the report showed.
Yanez told police on Monday that she got upset with him, shot him and shot herself, according to the report.
Prosecutors on Wednesday charged her with murder, court records show.
Yanez is set to appear in court Friday.
Contact Mike Shoro at mshoro@reviewjournal.com or 702-387-5290. Follow @mike_shoro on Twitter.
Woodhaven Apartments, 3650 S. Stober Blvd., Las Vegas