Las Vegas jury convicts man in pregnant woman's 2015 death
Updated October 31, 2018 - 8:24 pm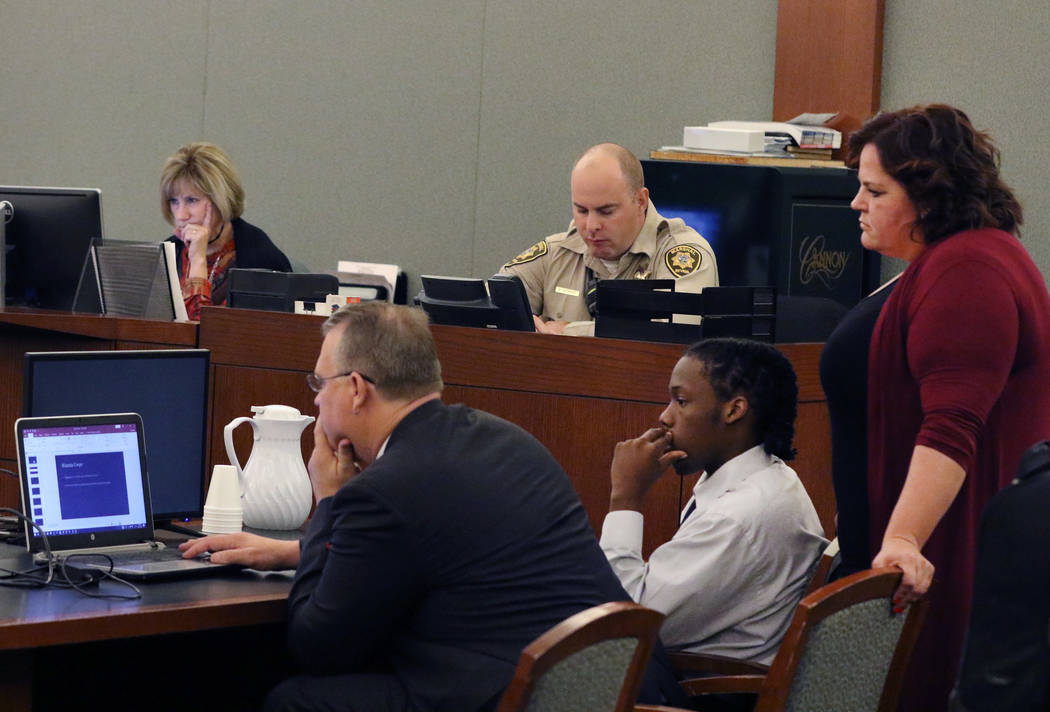 A 22-year-old man was found guilty Wednesday of voluntary manslaughter in the 2015 fatal shooting of a pregnant woman in North Las Vegas.
A jury of eight women and four men deliberated for about seven hours over two days before acquitting Norman Renord Smith of a second charge of manslaughter of an unborn quick child in the death of 20-year-old Tinesha Antovia Adams.
Smith lowered his head, while standing for the verdict, and rocked back and forth at the defense table.
"I'm delighted with the verdict," his attorney, Bret Whipple, said later. "I respect the jury's verdict. I think they arrived at the appropriate verdict."
Smith, who is already serving time in prison for an unrelated conviction, faces two to 20 more years behind bars for the manslaughter with use of a deadly weapon conviction.
Adams had been carrying the baby, a boy, for 20 weeks, prosecutors have said. The charge in connection with the death of the boy essentially meant Adams was able to feel the movement of her child before she was shot on Dec. 13, 2015.
At trial, Whipple showed surveillance video from outside an Applebee's restaurant that showed Adams quarreling with the father of her unborn child, Christian Cooper.
The defendant had been pepper-sprayed and felt threatened before he grabbed a gun that belonged to Cooper, Whipple said.
Adams was shot in the chest after confronting her child's father while he apparently was on a date with another woman.
Whipple argued Adams was the aggressor and that the shooting was a reaction to her threatening behavior.
Adams' mother, Tinesha Hall, cried quietly outside the courtroom Wednesday after the jury returned its verdict.
"I don't think that's fair," she said.
Contact David Ferrara at dferrara@reviewjournal.com or 702-380-1039. Follow @randompoker on Twitter.