Las Vegas lawyer linked to death of drug informant
Updated July 9, 2018 - 5:07 pm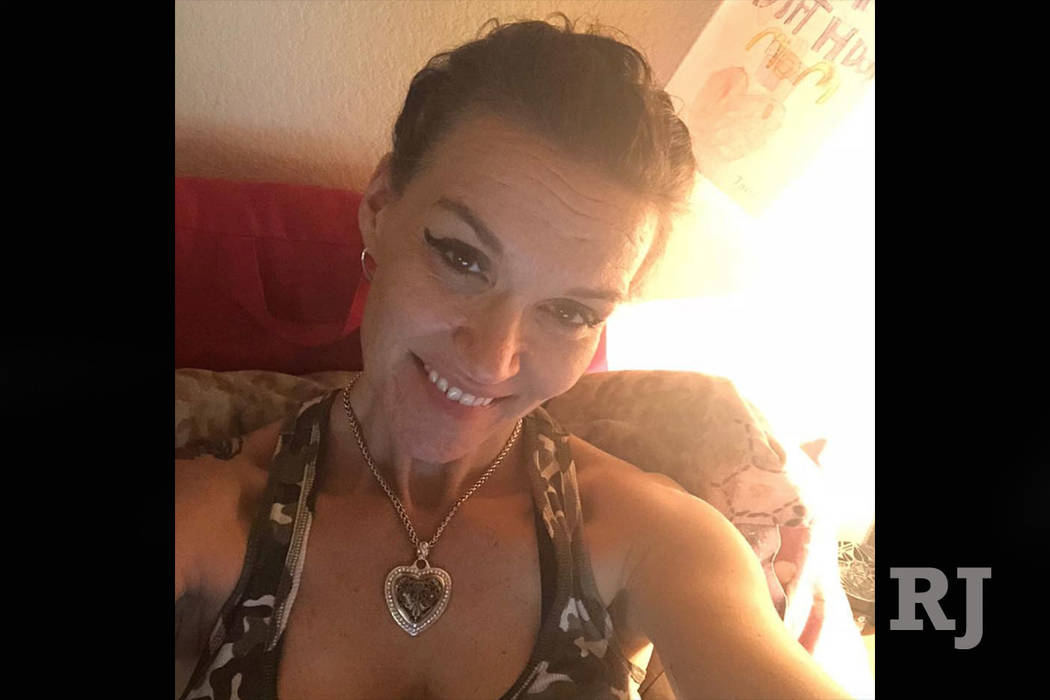 A Las Vegas lawyer has been linked to the April killing of a police informant, records show.
William Gamage, 51, faces one count of harboring, concealing or aiding a felony offender in connection with the April 8 death of 30-year-old Bailey Kay Beck, according to his arrest report.
Gamage, who also faces theft charges in a separate case, is accused of hiding the woman's cellphone in a storage unit and refusing to turn it over to Las Vegas police detectives. His arrest report does not explain how he obtained the phone.
Court records show that Gamage was granted release on his own recognizance in the case involving the homicide, but he remained in custody Monday at the Clark County Detention Center on the theft charges.
Gamage was arrested July 2, the same day a warrant was issued for his ex-wife, lawyer Amy Gamage, who also is charged in the theft case. The two are suspected of stealing nearly $180,000 from three clients in personal injury cases, including $142,000 from a single client, between November 2015 and February 2017.
Just before Gamage was arrested on the theft charges, homicide investigators conducted a search of his storage unit. There, inside a storage tote, they found Beck's black cellphone with a cracked screen, which police said was missing from the crime scene on the 7400 block of South River Dove Court.
In an interview with detectives after the search, Gamage admitted having the cellphone in his storage unit. When asked about the phone a month earlier, however, Gamage initially told police that he did not have the phone.
Through the course of the homicide investigation, police learned that Christopher J. Weygant II and two other men "were supposed to each inject Bailey Beck with narcotics in an attempt to get her to reveal if she was working with the police as a confidential informant," police documents show.
Beck had signed up to be a confidential informant for police after she was arrested in March on drug-related charges. After agreeing to be an informant, Beck was warned at a party attended by members of the USO street gang that she was thought to be a "snitch" and was told that her life might be in danger. Days later, she was found suffering from a head injury inside her garage and later died at Spring Valley Hospital Medical Center.
Police were told that Weygant, a member of the USO gang, and one other man administered the injections, but the other man backed out at the last minute, Weygant's arrest report said. Weygant also had expressed his intent to kill Beck shortly before the attack, the report said, and he was arrested June 27 on a murder charge.
Beck's roommates last saw her alive the evening of April 6, when she was with four men and a woman at her house, police have said. Weygant and at least one other man were upstairs with Beck when the roommates heard a commotion coming from her bedroom. Beck later crawled down the stairs, across the hall and into the garage where she was found.
On July 3, Gamage's outgoing phone calls from the jail were monitored by homicide detectives. While on the phone with his mother, the report detailed, "Gamage specifically asked his mother if a black cellular telephone had been recovered by police."
When his mother said she thought police took a blue flip phone during the search, Gamage said, "That's not the right phone," the report said.
Detectives in the report noted that they "believe Gamage knows the importance of the black cellular telephone, as he thought it belonged to Bailey Beck and has been missing since her murder, indicating there may be material relevant to the murder on the cellular telephone."
The report provided no other details regarding the phone's contents.
Gamage is scheduled to appear in court on Aug. 8 for the charge linked to the murder case, court records show.
Contact Rio Lacanlale at rlacanlale@reviewjournal.com or 702-383-0381. Follow @riolacanlale on Twitter.