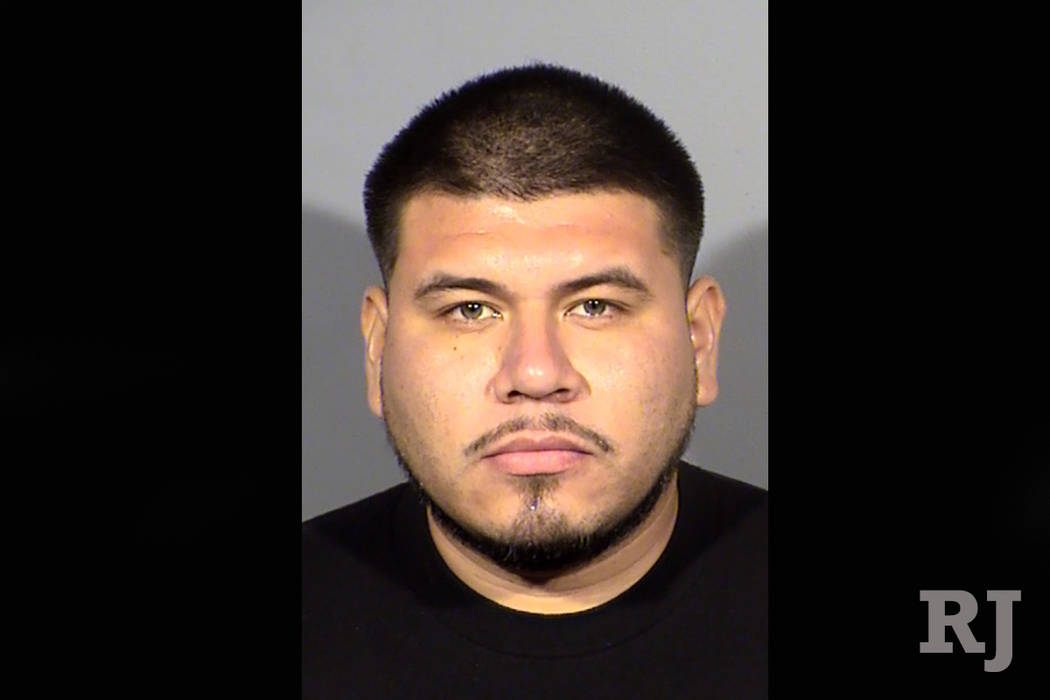 Witness statements from children led to the arrest of a Las Vegas man in connection with the death of a 2-year-old boy, a Metropolitan Police Department arrest report shows.
On Wednesday, Nicolas Rodriguez-Tienda of Las Vegas was taken to University Medical Center with life-threatening injuries, and Emanuel Najera Flores, 29, was arrested on suspicion of child abuse resulting in substantial injury and making false statements to police.
On Friday, Nicolas was pronounced dead. And Flores, the boyfriend of Nicolas' mother, was arrested on suspicion of murder. He is being held at the Clark County Detention Center.
Flores told police that his mother, Margarita Najera, had been watching the boy when he fell off a trampoline at a home on the 4200 block of Walnut Family Court, the arrest report said.
Najera told police she called Flores, who took Nicolas to North Vista Hospital. Because of the extent of the injuries, the boy was taken to University Medical Center, where doctors told police that Najera's explanation did not align with the boy's injuries, the report states.
Najera told investigators she was alone babysitting Nicolas and his two siblings and Flores was present only after she called him to drive them to the hospital.
An investigator interviewed Nicolas' 4- and 5-year-old siblings, who told police that Flores, not Najera, was watching them. The children said Flores threw the boy against the floor because he was touching the wall and sticking his tongue out, the report states.
Nicolas' mother told police that she had left the boy with Flores and that Flores and Najera had fabricated the story of how her son was hurt. Police records show the baby had a brain bleed, bruises on his head and neck and an "array" of other blunt-force injuries.
Booking logs show that Najera was arrested Friday on charges of child abuse or neglect and making false statements to police. By Tuesday, she had been released from the county jail.
Contact Dana Rutkin at drutkin@reviewjournal.com or 702-383-0381. Follow @danadrutkin on Twitter. Staff writers Wesley Juhl and Mike Shoro contributed to this report.
A previous version of this story included an incorrect spelling of the victim's name.