Las Vegas man arrested in estranged wife's shooting death
November 16, 2017 - 10:16 am
Updated November 16, 2017 - 7:12 pm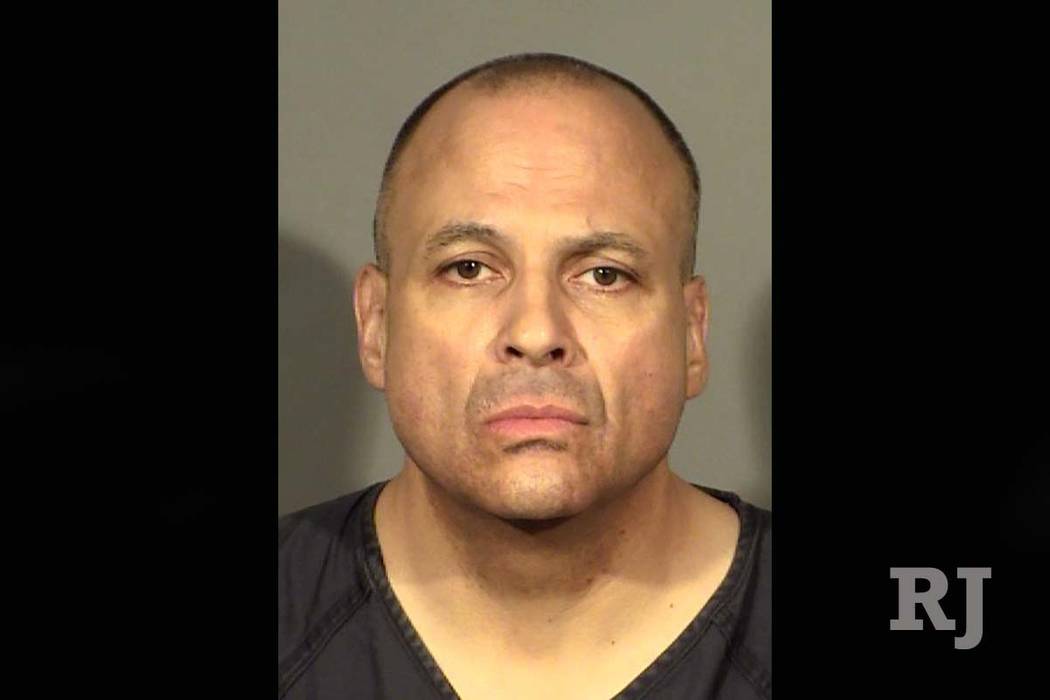 A Las Vegas man was arrested Thursday in the shooting death of his wife, who had filed for divorce seven weeks earlier.
The shooting occurred after a struggle over a gun in the garage of the woman's home on the 9000 block of College Green Street, near Durango Drive and Blue Diamond Road, Las Vegas police said.
Police said the call came in just after 7:50 a.m., and the woman died at St. Rose Dominican Hospital, San Martin campus, about 8:45 a.m.
Metro Lt. Dan McGrath talks about a Thursday morning homicide in the southwest valley. No arrest yet, but man is being questioned by detectives at HQ. pic.twitter.com/fQ0ww8pUUn

— Blake Apgar (@blakeapgar) November 16, 2017
John Fitzgerald Gonzalez, 51, was booked into the Clark County Detention Center on a murder charge, police said.
Metropolitan Police Department homicide Lt. Dan McGrath said the victim owned the home. Property records list the owner as Nicole Nguyen, who bought the house in March. She was 41, according to court records.
Clark County Family Court records show that Nguyen filed for divorce from Gonzalez on Sept. 25., and the couple were present during an Oct. 25 hearing before Judge Art Ritchie. They had been married since February 2010, court records show.
In a motion filed the same day she filed for divorce, Nguyen asked for sole legal and physical custody of the couple's son, citing concerns for his safety.
"The father is aggressive and threatening and the judge should order that he be evaluated for anger issues," Nguyen wrote.
Nguyen also wrote that Gonzalez took their young son out of school for three days in September and would not allow her to see the boy. She found him at Gonzalez's mother's house.
"He is hiding my son from me," she wrote.
According to the motion, Nguyen was not seeking child support from Gonzalez, who was not working.
"I am only concerned about the safety of my son," the mother wrote.
After the shooting, Gonzalez initially told police he was picking his 6-year-old son up for school at the home when his estranged wife pulled out a gun. He said a struggle broke out, and the gun accidentally discharged, firing one round into the woman's upper-left side.
Gonzalez was arrested after being interviewed by homicide detectives at Metro headquarters. McGrath said police believe a struggle did occur, but Gonzalez's statements were inconsistent with the crime scene and the evidence.
McGrath said there was one domestic disturbance call at the home in September, but no one was hurt, and no arrests were made. He said the two were separated, and the man had not lived in the home since September.
According to court minutes, an attorney who represented Nguyen at the Oct. 25 hearing said the couple had reached a settlement and would be submitting a divorce decree. The attorney said Gonzalez had been on disability for several months, and the parties wanted child support set at the minimum of $100 a month.
Contact Blake Apgar at bapgar@reviewjournal.com or 702-387-5298. Follow @blakeapgar on Twitter.