Las Vegas man arrested in homicide believed linked to drug gangs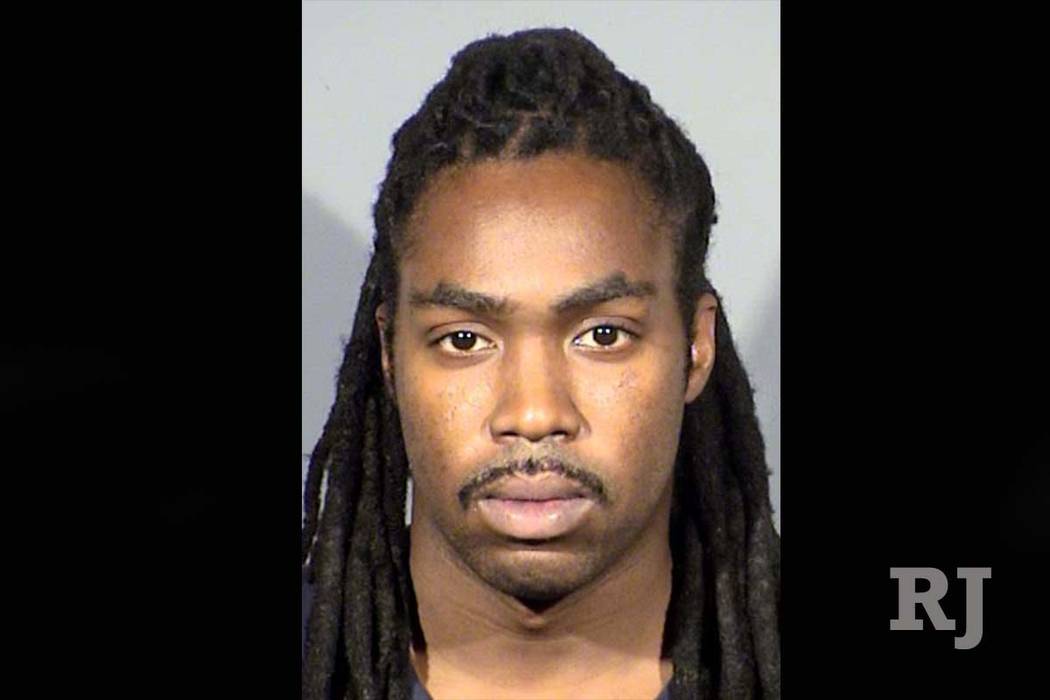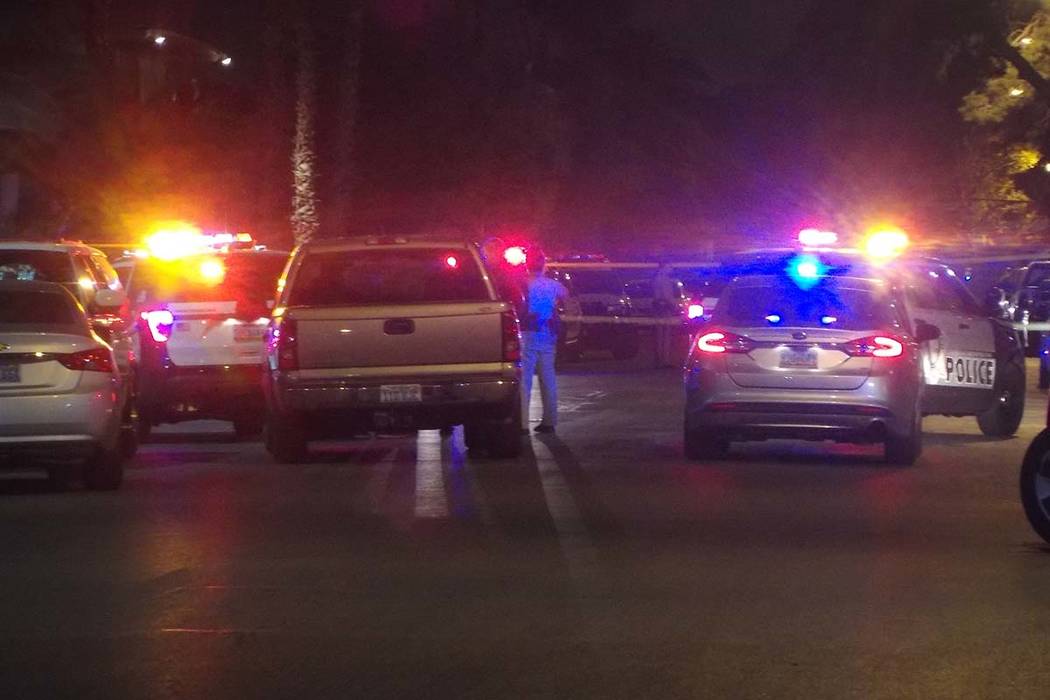 A four-time felon has been identified as a suspect in a deadly shooting that may have been related to drugs and gang activity.
Deandre Terelle Gathrite, 29, was booked Monday into the Clark County Detention Center on suspicion of murder with a deadly weapon in the Feb. 11 slaying of 26-year-old Kenyon Tyler. He is being held without bail.
Las Vegas police linked two shootings in the same area that happened about two hours apart. The first round of gunfire happened at about 8:40 p.m. on the 2600 block of Van Patten Street, near Sahara Avenue and Paradise Road.
Tyler was found on a sidewalk with multiple gunshot wounds, police said. He died at Sunrise Hospital and Medical Center during surgery.
Gathrite and Tyler, members of rival gangs, argued before the shooting, according to Gathrite's arrest report. Narcotics also were found at the scene.
While detectives were investigating, they heard shots fired at 10:40 p.m. about a block from the homicide scene. A man was shot at least once on the 2500 block of Sherwood Street. He suffered minor injuries, police said.
Metropolitan Police Department homicide Lt. Dan McGrath confirmed the shootings appeared to be related, but McGrath said investigators believe there were different shooters and that the second round of gunfire may have been in retaliation to the first. A suspect in the second shooting has not been identified.
A handgun recovered on Feb. 21 inside Gathrite's apartment matched the shell casings found near Tyler's body, police said. A witness also identified him in a photo lineup as the shooter.
Gathrite, who is prohibited from owning or possessing firearms based on a laundry list of criminal charges in Clark County and California, faces an additional gun charge in connection with the shooting.
His criminal past in the county, dating back to at least 2006, includes charges of kidnapping, attempted murder, assault with a deadly weapon, larceny and robbery, according to court records. In 2010, he was convicted in California of one felony count of manufacturing and possessing a dangerous weapon.
Las Vegas Review-Journal records show that Tyler's death was the 26th homicide in Clark County this year, and that at least four narcotics-related homicides have been investigated by Metro since Jan. 1.
Contact Rio Lacanlale at rlacanlale@reviewjournal.com or 702-383-0381. Follow @riolacanlale on Twitter.