Las Vegas man gets life sentence for strangling his mother
September 20, 2017 - 6:47 pm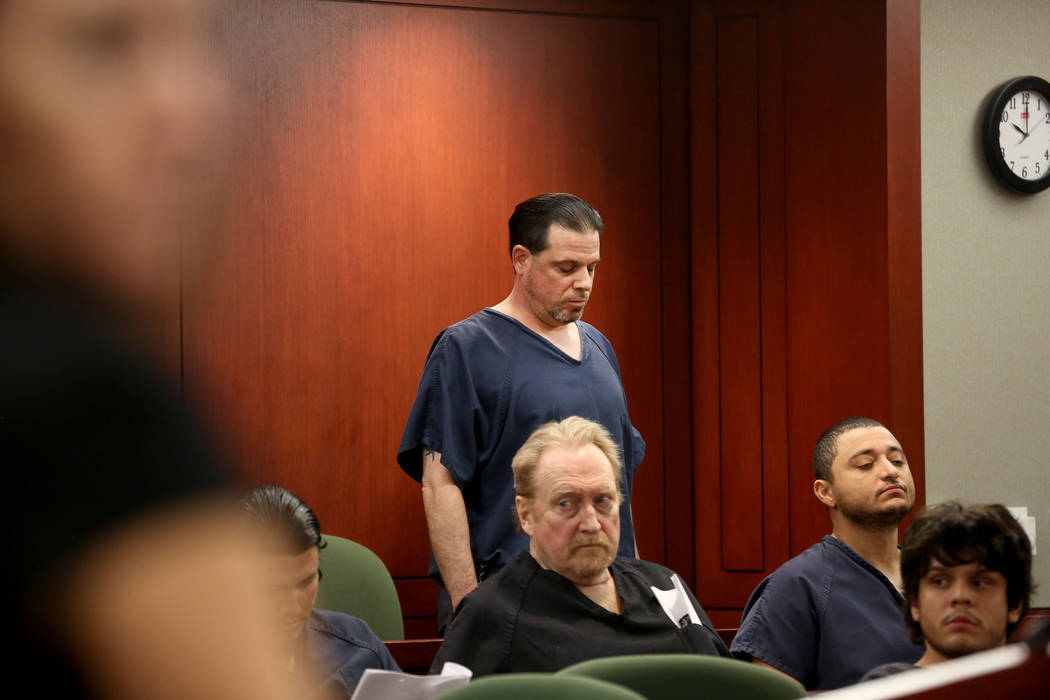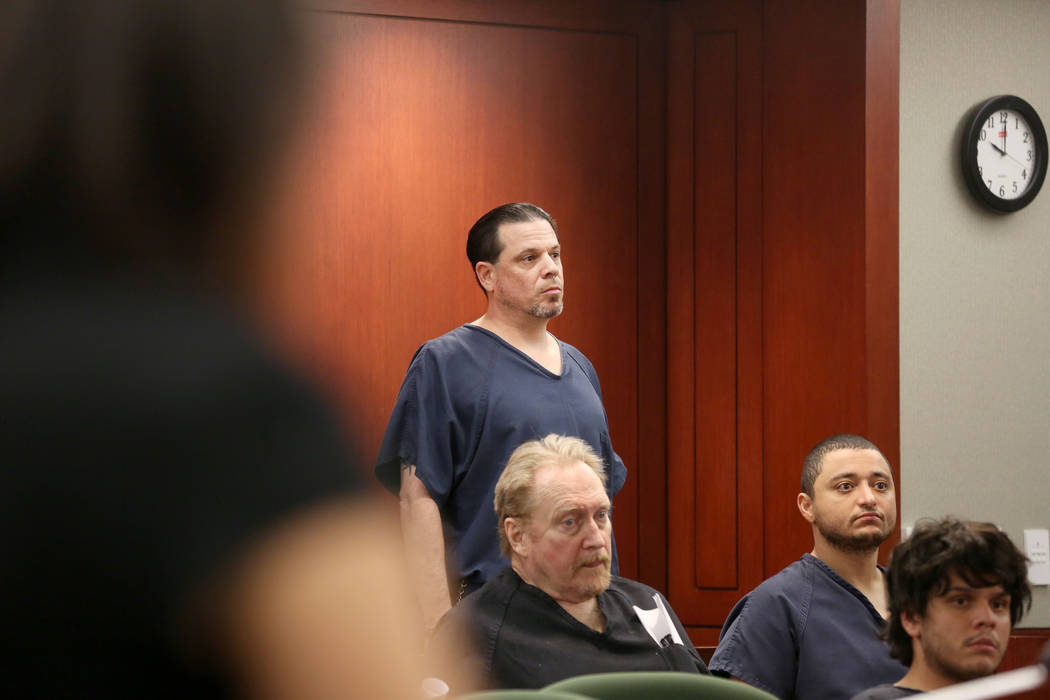 A Las Vegas man who drunkenly strangled his mother in 2015 told a judge early Wednesday he was sorry.
His defense attorney said he was being genuine. So did a prosecutor. But that didn't stop District Judge William Kephart from sentencing the man, David Dinunzio, to life in prison.
"I don't care if your mother is the worst person there is in your mind — she's your mother," Kephart said. "And that's why it's so deplorable to me."
"The best sentence that I could ever give you is that you, for the rest of your life, have to remember what you saw, through your eyes, as you snuffed your mother's life out," Kephart continued. "If that's not painful enough, then there's something deeply disturbing about you."
Dinunzio, 38, pleaded guilty in June to second-degree murder and must spend a minimum of 10 years behind bars before he becomes eligible for parole. His mother, Francine Dinunzio, was found dead in her south valley home August 13, 2015.
"This has not been an easy case for anybody," Chief Deputy District Attorney Jacqueline Bluth told the judge. "It destroys the family in so many different ways."
While arguing that he should spend his life in prison, Bluth said Dinunzio's criminal history is lengthy, speckled with at least 29 misdemeanor convictions. She also mentioned his yearslong struggle with mental illness, alcohol and drugs.
"This is someone who has had chance and chance and chance again to change and didn't," she said.
The only person who tried to help him was his mother, Bluth said, and "he ended up killing her."
"I don't doubt that he is sorry," she said. "But the sorry is not going to bring back Francine Dinunzio for all the loved ones that are here."
Those loved ones dabbed tears from their eyes as the hearing unfolded. None of them wished to speak, but many submitted letters for the judge to consider before he made his decision.
Dinunzio's attorney, Ryan Bashor, described his client as a "screw-up," but noted that Dinunzio is finally sober and on the right track. Bashor asked for the minimum sentence of 10 to 25 years in prison.
"I believe that he was under the influence when this happened, that he loved his mother, that his mother was trying to — for, I don't know, the thousandth time — help him," Bashor said. "This was the ultimate wake-up call."
The judge didn't buy it.
"I know you've got some turmoil going on in your mind," Kephart said to Dinunzio. "I do believe that there's pure remorse. I do."
But in reference to the words "wake-up call," Kephart argued that "it's really not a wake-up call to him."
"I think it's a wake-up call to the community," the judge said. "The public needs to know what kind of garbage goes on."
Addressing Dinunzio, the judge added, "Irrespective of what your family says, what you say, what your attorneys say, I will give you as much time in prison as I can give you, simply because of the nature of the offense of what you did."
"You should cry every day," Kephart continued. "Every time you speak to your family, you should break down, because of what you did to them."
Before the hearing ended, Kephart recommended Dinunzio seek counseling.
"This is going to haunt you, if it hasn't already started," the judge said. "It's going to haunt you for the rest of your life."
Contact Rachel Crosby at rcrosby@reviewjournal.com or 702-380-8135. Follow @rachelacrosby on Twitter.