Las Vegas man receives life sentence for killing 13-year-old son
Updated February 17, 2023 - 7:01 pm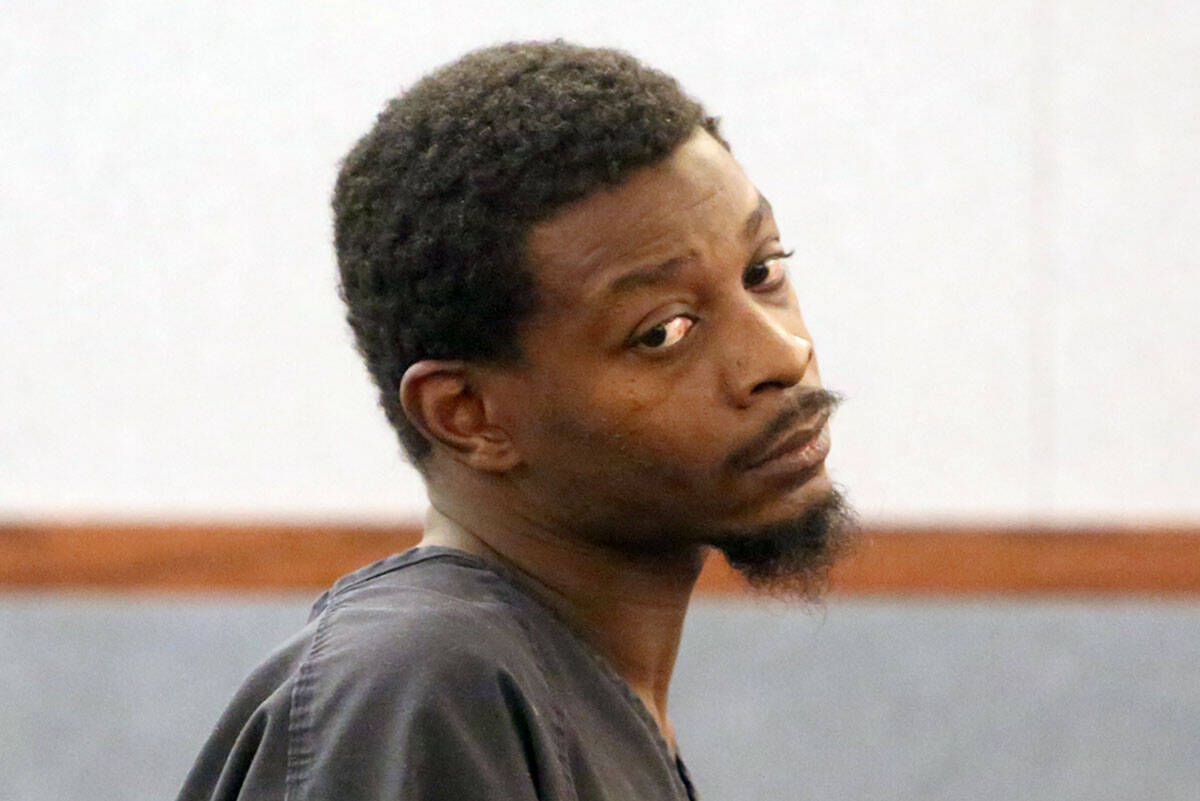 A 39-year-old man was sentenced to life in prison on Thursday for killing his 13-year-old son in 2017 and leaving the boy's body in a desert lot to be found months later.
Paul Jones pleaded guilty in September to first-degree murder and two counts of child abuse for the death of his son, Aaron Jones. The boy's killing and the family's extensive history with Child Protective Services was the subject of a 2020 Review-Journal investigation, which detailed repeated failures by county staff to remove the boy and his siblings from their home despite warnings from school officials.
Records reviewed by the newspaper in 2020 showed that Aaron and his sister were placed in their father's care though Jones had a recent child abuse conviction. The children were able to be placed with their father because they were not the ones abused in the 2015 child abuse case, then-Hearing Master David Gibson told the Review-Journal in 2020.
On Thursday, District Judge Tierra Jones sentenced Jones to life in prison with the possibility of parole after 24 years and eight months, which was the maximum sentence that prosecutors argued for under the guilty plea agreement.
Chief Deputy District Attorney Marc DiGiacomo said the case was one of the most vicious child abuse cases he has prosecuted.
"Not just for the killing of Aaron, but for all of the other children in that tiny little apartment as well," he said after the hearing.
DiGiacomo said Jones "absolutely deserved" the maximum sentence he received.
Jones declined to give a statement to the judge on Thursday.
In a sentencing memorandum, defense attorney Tony Abbatangelo said that Jones is "low functioning."
"In a nutshell, Paul's mental disabilities severely limited him from understanding the proper role of parenting," Abbatangelo wrote in the document.
He declined to comment on the case after Thursday's hearing.
Aaron's stepmother, Latoya Williams-Miley, was also arrested and pleaded guilty to second-degree murder in March 2019. She was sentenced to 10 to 25 years in prison.
Jones and Williams-Miley lived with 10 children in a one-bedroom Siegel Suites apartment, DiGiacomo said. County records show Child Protective Services workers had contact with the family about 100 times, the Review-Journal has previously reported.
While Aaron was in his father's custody, Jones repeatedly punched the boy, forced him to stand in a corner for days soaked in his own urine and feces, withheld food and encouraged Aaron's siblings to hit him, according to grand jury testimony.
In the winter of 2016-2017, Jones shoved Aaron into a wall, and the boy did not get up. Jones and Williams-Miley carried him into the shower but could not revive him, according to the transcripts.
That night, Jones told the other children that Aaron had run away. His body was not found until April 2017, after his cousins had gone searching for the boy.
DiGiacomo said all of the children who were in the tiny apartment were being abused, and Aaron's sister was made to clean up his blood.
Aaron's sister spoke to the judge during Thursday's hearing, reading from a statement. She told the judge that her father, who she referred to by his first name, "took my happiness away from me."
"Paul was supposed to be our protector, but he failed us," she said.
Contact Katelyn Newberg at knewberg@reviewjournal.com or 702-383-0240. Follow @k_newberg on Twitter.