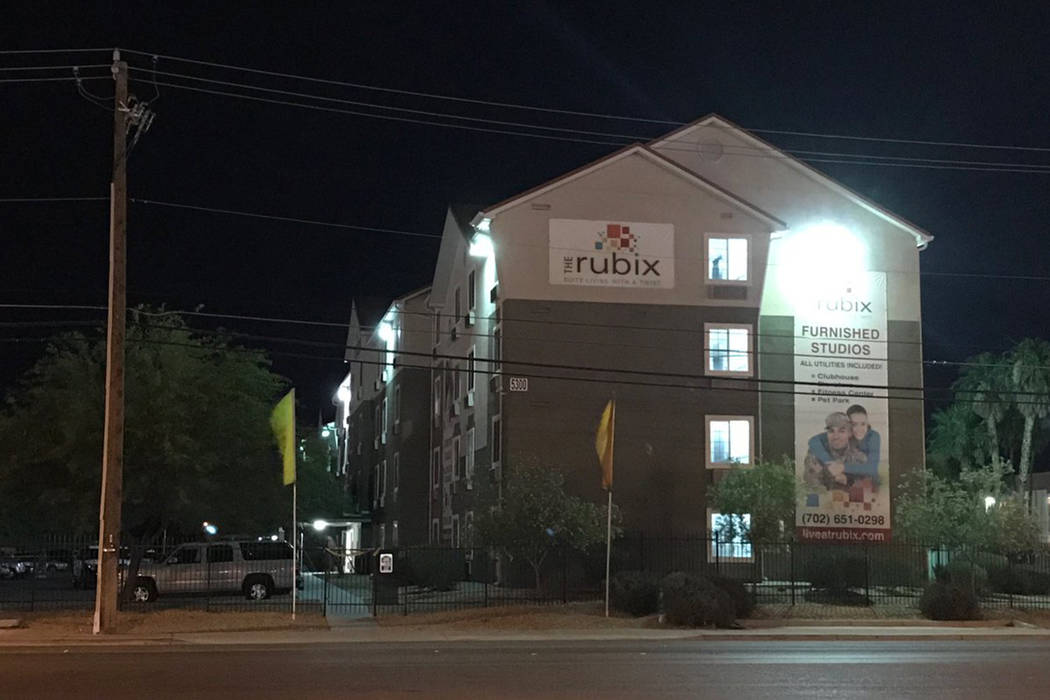 The man who was shot dead June 15 at an apartment complex near Nellis Air Force Base has been identified by the Clark County coroner's office.
Charles William Johnson, 68, of Las Vegas, died of multiple gunshot wounds, the coroner's office said. The shooting happened about 8:50 p.m. at The Rubix apartments, 5300 E. Craig Road, near Las Vegas Boulevard North, police said.
The suspected shooter, later identified as Kevin Hoskins, 26, told police that Johnson was trying to enter his third-floor apartment, so he opened fire. Police Lt. Dan McGrath said the incident occurred in a hallway, not in the suspected shooter's doorway, however.
McGrath said Johnson also lived at the apartment complex but away from the apartment where he was shot.
Hoskins told police that he was inside the apartment with his 10-year-old son and that he tried to keep Johnson out before pulling the trigger.
"It's up to him why he made that decision," McGrath said.
The coroner's office has determined Johnson's death was a homicide. Hoskins was booked into the county jail on a first-degree murder charge.
Contact Bianca Cseke at bcseke@reviewjournal.com or 702-383-0381. Follow @biancacseke1 on Twitter.
5300 E. Craig Road, LAs Vegas, NV