Las Vegas police announce arrest in 'thrill killing' of homeless man
Updated July 20, 2020 - 6:02 pm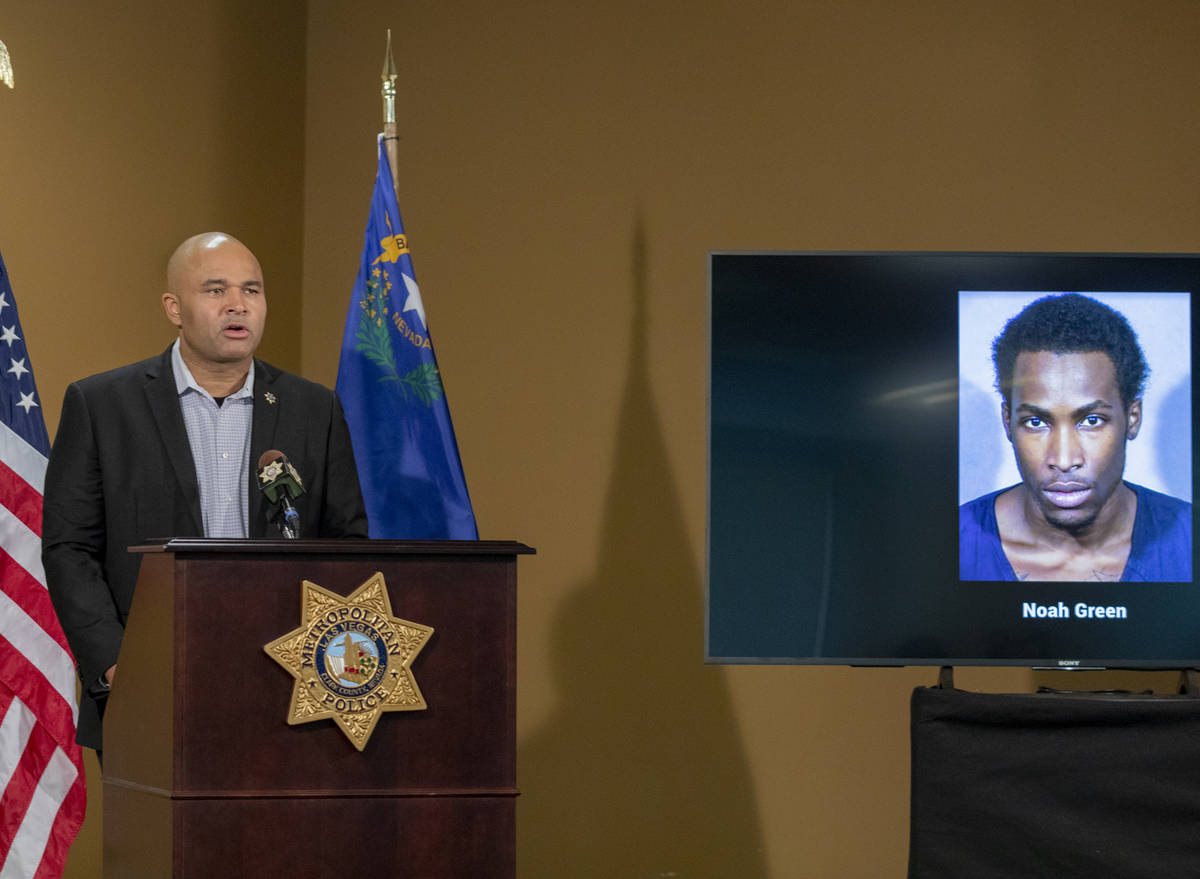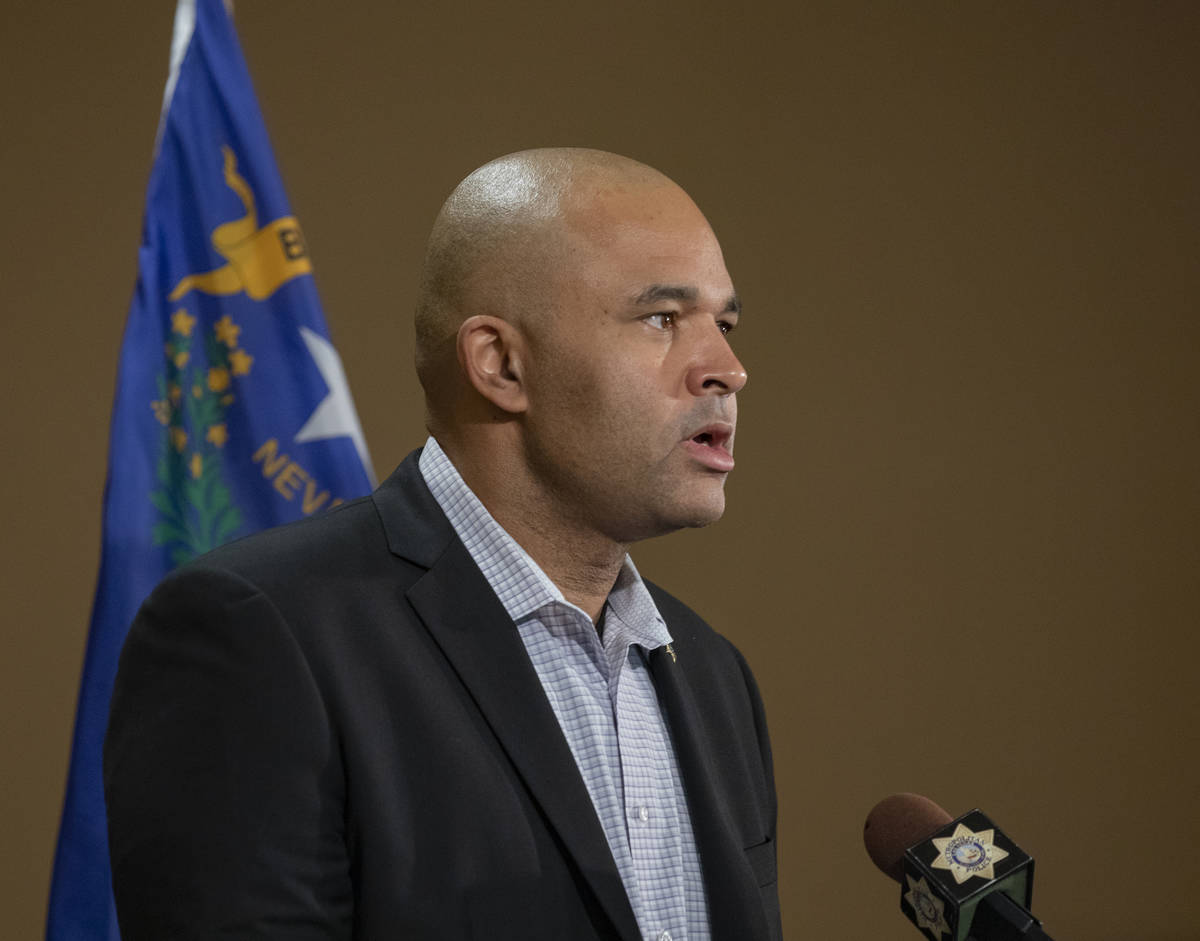 Las Vegas police announced on Monday the arrest of a suspect in two random shootings, including one described as the "thrill killing" of a homeless man.
Homicide Lt. Ray Spencer said Las Vegas resident Noah Green, 21, was arrested Saturday on charges of murder and attempted murder.
"We are confident in saying today that we believe that we have taken a very dangerous person off the streets," Spencer said.
He said police obtained a warrant to search Green's cellphone and found videos of two random shootings filmed from the shooter's perspective. One showed a homeless man being shot in the head as he slept, and the other showed a man being shot in the chest while he walked his dog.
"I will tell you: I've been a police officer for 22 years. I lead the homicide section," Spencer told reporters. "The videos are absolutely disturbing."
He said it was too early to discuss any other evidence that police may have found on Green's phone, but said detectives found several other cellphones while searching his apartment and would investigate.
On July 13, a jogger found a man shot dead on the sidewalk near Decatur Boulevard and Pennwood Avenue. Police found no witnesses, just a distant surveillance camera that caught video of the unprovoked attack that Spencer called a "thrill killing."
Detectives launched an "exhaustive investigation importing an extraordinary amount of resources" based on the grainy video, Spencer said.
He said detectives had canvassed the area extensively, identified the suspect and laid plans for their investigation by Wednesday afternoon.
Late that night, a man was shot in the chest while walking his dog a quarter-mile away from Green's apartment complex. His injuries were serious enough that the Metropolitan Police Department's homicide section was called in to meet with detectives from the Spring Valley area command.
"One of the detectives who was sitting in that meeting felt it was very close, and there were too many similarities to the murder that we were investigating on Monday," Spencer said.
That detective notified Spencer and a Metro sergeant, who agreed with the conclusion after reviewing the evidence from both shootings.
Undercover officers watched Green, dressed in a black hoodie, wander around his apartment complex on Friday before he stopped to stare at a gas station for 30 minutes.
They believed his behavior and his hoodie seemed suspicious, Spencer said, considering Friday's high temperature reached 106 degrees. Police decided to apprehend him at the earliest opportunity.
Detectives caught Green jaywalking across Decatur on Saturday, Spencer said, and took him into custody after a brief foot chase. They found a 9 mm handgun wrapped in a paper bag inside his pocket.
Green was booked into the Clark County Detention Center. He is scheduled to appear in court on Wednesday.
Random violence brought terror on Las Vegas' homeless population in 2016, when two homeless men were bludgeoned to death in their sleep near downtown.
Metro set up a decoy mannequin, and video captured Shane Schindler beating it in the head with a hammer. Schindler later was convicted of attempted murder in the killings.
More recently, a 2018 shooting spree left two homeless men dead and two others injured. The accused shooter, Joshua Castellon, is scheduled to stand trial in April.
Contact Max Michor at mmichor@reviewjournal.com or 702-383-0365. Follow @MaxMichor on Twitter.