Las Vegas police arrest man on murder charge weeks after victim's body found
February 21, 2017 - 12:53 pm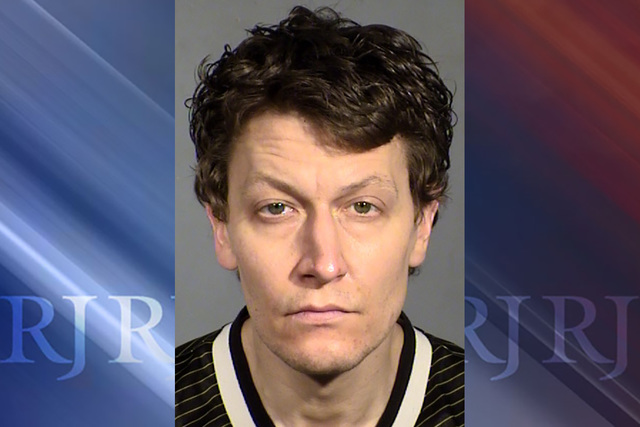 A man was arrested on a murder charge in connection with the death of a man whose body was found in early December in the southern valley.
Craig Steven Lattin, 40, was booked Friday into the Clark County Detention Center on charges of first-degree murder and robbery with a deadly weapon, jail records show.
The arrest comes more than two months after Metropolitan Police Department officers found the victim's body in a vacant lot near Gilespie Street and East Starr Avenue on the morning of Dec. 6.
Carlos Lopez-Perez, 25, died from a gunshot wound to the head, the Clark County coroner's office said.
Lattin's arrest report identified the man who was killed as Carlos Martin Lopez-Ismerio and said he had been dead for several days before his body was found.
Lopez-Perez was selling heroin, and an anonymous witness told police that Lattin had bragged to him that he stole a dealer's dope and car and that the dealer "won't be around anymore." Another witness told police that Lattin said he kept the body in the victim's car for several days before he left it in the desert.
Police on Friday found Lopez-Perez's cellphone while executing a search warrant and arrested Lattin without incident.
Lattin was not questioned by police, because he requested a lawyer.
Review-Journal writer Wesley Juhl Contact Wesley Juhl contributed to this report.Contach Wesley Juhl at wjuhl@reviewjournal.com and 702-383-0391. Follow @WesJuhl on Twitter. Contact Mike Shoro at mshoro@reviewjournal.com. Follow @mike_shoro on Twitter.