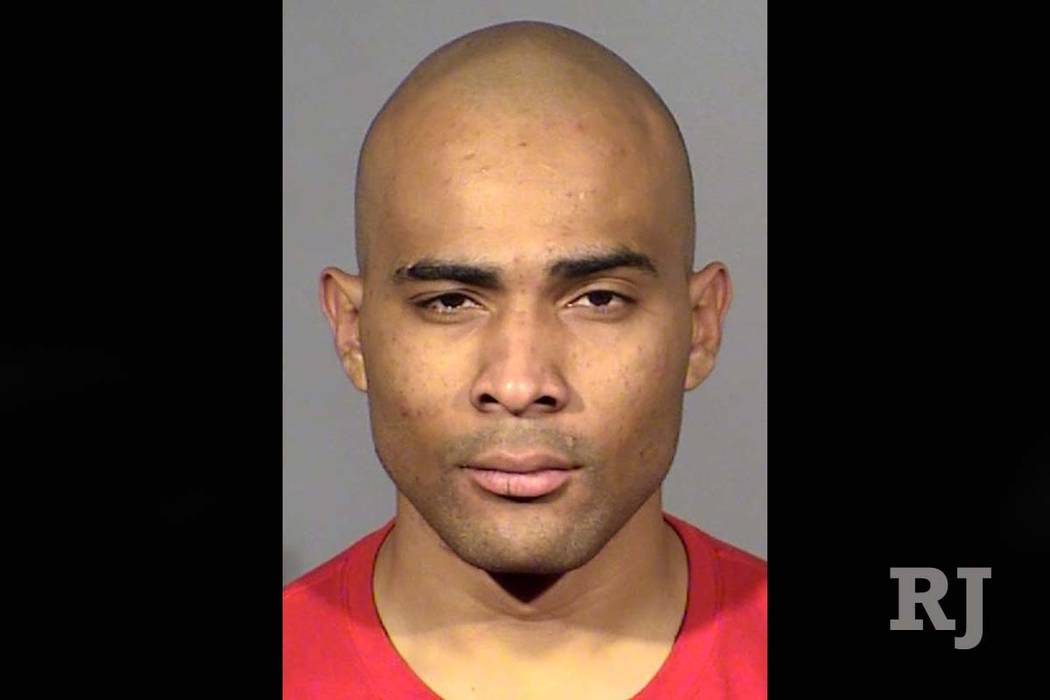 A man was arrested Friday on a murder charge in connection with the violent death of a man whose body was found in a west valley drainage tunnel on New Year's Day.
Damon Issiah Echols is being held without bail at the Clark County Detention Center, where the 23-year-old suspect faces one count of murder with a deadly weapon. His arrest comes more than two months after a man, identified by police records as Arthur Crumb, was found under a blanket in the homeless encampment west of Lake Mead Boulevard and Tenaya Way.
His death marked the first homicide investigation this year in Clark County, according to Las Vegas Review-Journal records.
Crumb's death did not initially appear suspicious, because his body was heavily decomposed, according to Echols' arrest report. Las Vegas police would later determine the body had been there since at least Dec. 7, when they believe he was bludgeoned to death with a rebar pipe.
An autopsy performed Jan. 2 by the Clark County coroner's office revealed that Crumb had died from multiple blunt force injuries, including a head injury, broken ribs, a broken arm and knee, a lacerated kidney and internal bleeding. His death has been ruled a homicide.
On Jan. 4, a woman who had been living in the enclosed drainage tunnel with Echols called police with information about the killing and identified him as the suspect. It wasn't immediately clear why the woman waited nearly a month to report the crime.
It was about 8 a.m. on Dec. 7, the report detailed, when Echols told the woman that "he had beaten Crumb with his hands and a rebar pipe." The woman told detectives she could hear Crumb struggling to breathe in the hours following the beating.
At about 10 p.m., the woman watched Echols walk down the tunnel where he had left Crumb for dead more than 12 hours earlier, according to the report. She said she heard some shuffling before Echols returned carrying the rebar pipe used in the beating.
The next morning, according to the report, Echols covered Crumb's body with a large blanket before telling the woman he planned to flee to California.
The warrant for his arrest was executed Jan. 5, but details surrounding his Friday arrest were not immediately available. Echols is due in court March 19, jail records show.
Contact Rio Lacanlale at rlacanlale@reviewjournal.com or 702-383-0381. Follow @riolacanlale on Twitter.
Lake Mead Boulevard and Tenaya Way, las vegas, nv