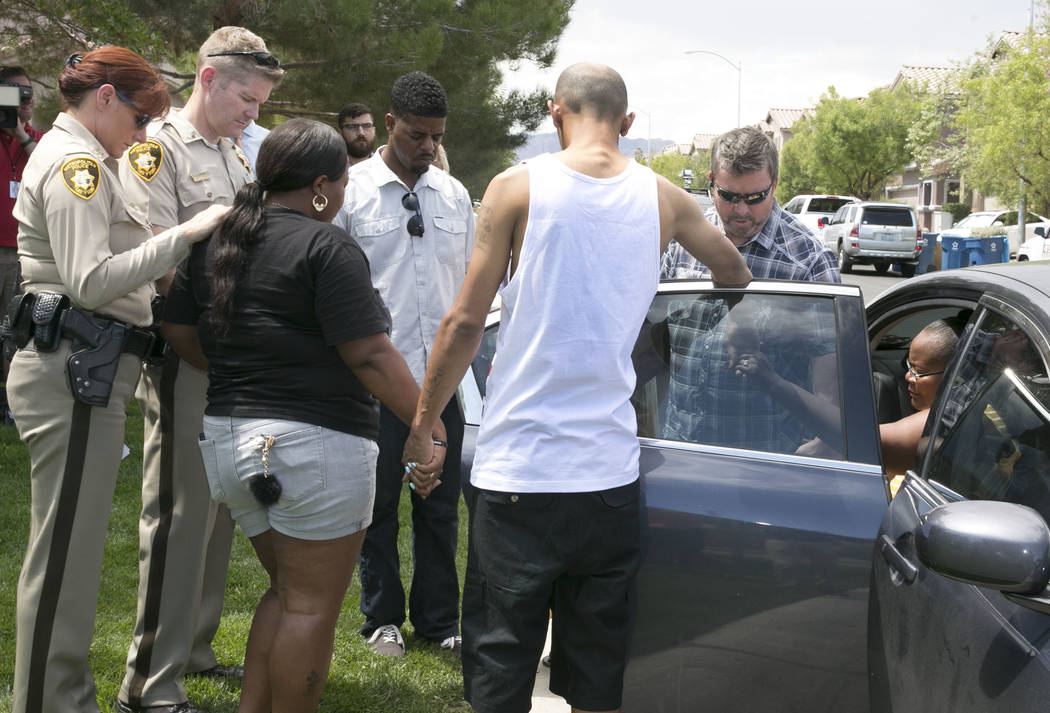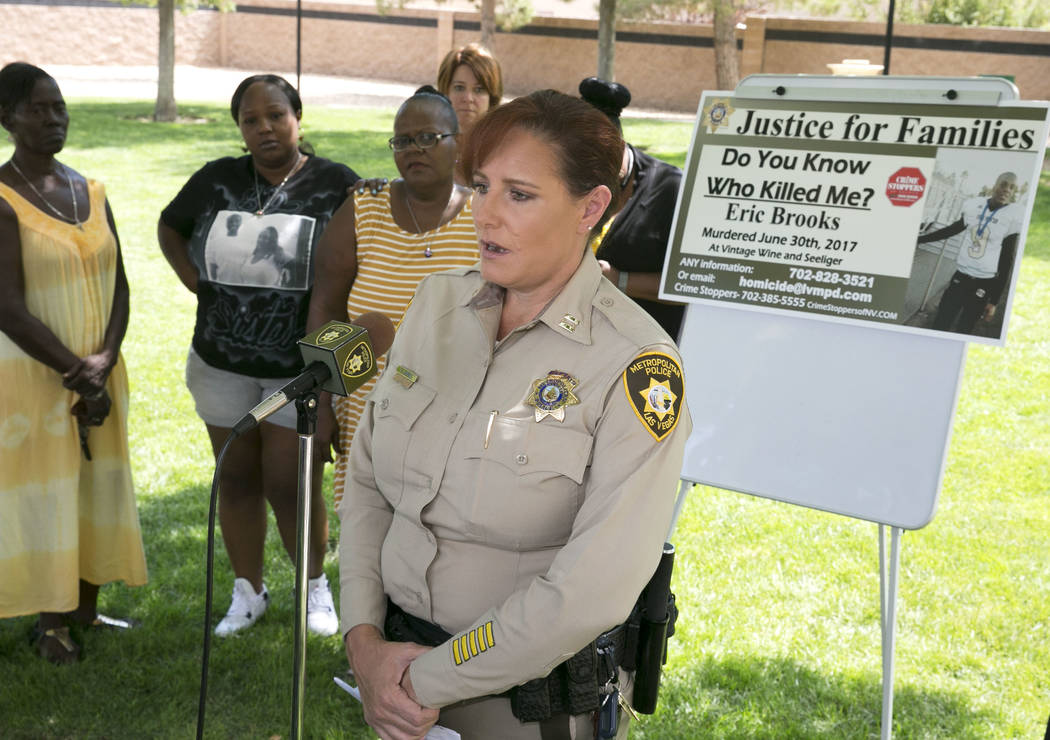 Wednesday marks two months since Chris Jackson's son was shot to death near a southwest valley residential park, and she still doesn't know who is responsible.
In a news conference Tuesday with Las Vegas police at the park near where 18-year old Eric Brooks was killed, Jackson pleaded with the community to help find her son's killer.
"If anybody knows or sees anything, please, please call and help us so I can move on with my life," she said. "I'm just stuck. I'm stuck."
Brooks played football at Spring Mountain High School, a youth camp for teen offenders. He graduated this year.
Jackson said her son was not a bad kid.
"He didn't know about the street life," she said. "I don't know what could have happened to him — who would have did this to him."
Brooks was killed about 10:30 p.m. on June 30 in front of a residential park next to the intersection of Vintage Wine Avenue and Seeliger Street, near Pebble and Fort Apache roads, police said.
He was seen getting into a dark gray Kia SUV in front of the park, police said. A struggle broke out and shots were fired, police said. Witnesses told police the SUV sped off, leaving Brooks in the street with multiple gunshot wounds.
Capt. Roxanne Burke said Brooks' backpack and phone were taken, and that the robbery was the motive for the killing.
Contact Blake Apgar at bapgar@reviewjournal.com or 702-387-5298. Follow @blakeapgar on Twitter.
Anyone with information can call Crime Stoppers anonymously at 702-358-5555.