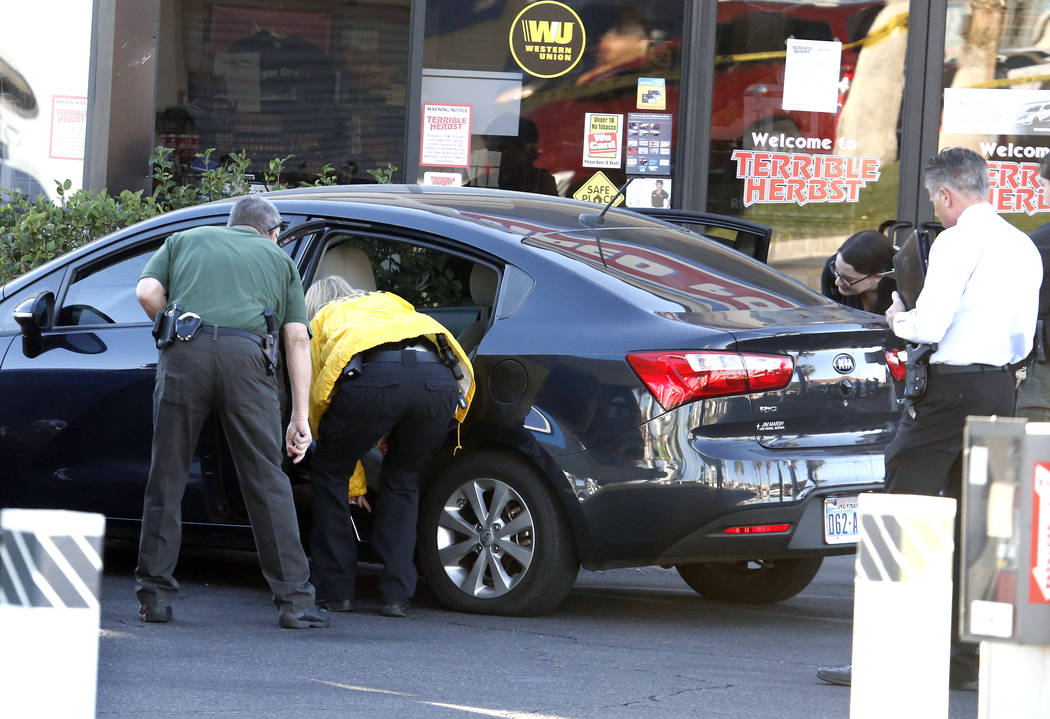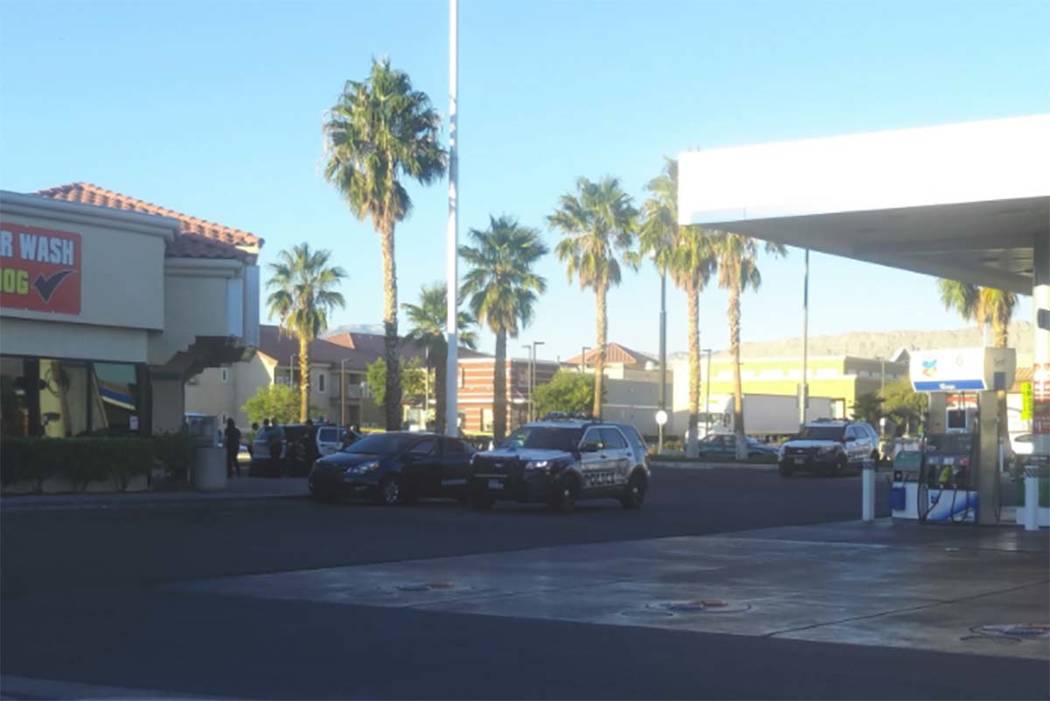 Las Vegas police are investigating after a man with a gunshot wound was found dead in the backseat of a vehicle outside a southwest valley gas station.
Police were called about 6:20 a.m. Thursday after a woman went into a Terrible's gas station at 4150 S. Durango Drive asking for help. The man, who appeared to be in his 20s and had suffered at least one gunshot wound to the chest, was in the backseat of her car, police said. Investigators pronounced him dead just before 6:30 a.m.
"Unfortunately we have another young person who's dead of gun violence," Metropolitan Police Department Lt. Dan McGrath said.
McGrath said it appeared the woman put the man in the car and tried to get him medical attention. Half of the man's body was on the car's floor, McGrath said.
The woman may have been intoxicated, McGrath said. She initially only provided the man's street name, he said.
She is cooperating with police and is not considered a suspect, he said.
Investigators are working to determine where the shooting occurred.
Contact Max Michor at mmichor@reviewjournal.com. Follow @MaxMichor on Twitter. Review-Journal staff writer Blake Apgar contributed to this report.
4150 S. Durango Drive, las vegas, nv