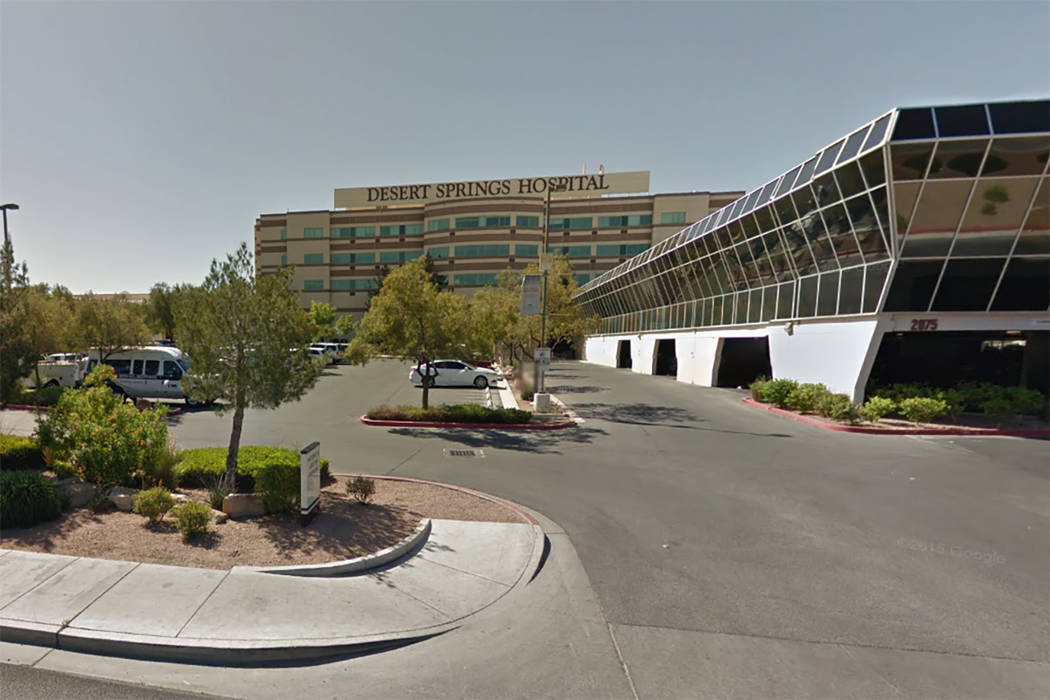 Metropolitan Police Department homicide detectives are determined a man's "suspicious death" Tuesday night was not a homicide.
Lt. Dan McGrath said a woman took a man in his late 50s to Desert Springs Hospital Medical Center, where he died. Police were notified of the man's death about 11:45 p.m., and homicide detectives responded to the hospital about 1:30 a.m.
At 3 p.m., Police Department spokesman Larry Hadfield confirmed detectives determined the man's death "was not a murder."
After the man died, the Clark County coroner's office requested the Metropolitan Police Department's help in determining the circumstances of a man's death, Lt. David Gordon said early Wednesday.
During the initial investigation, McGrath told the Las Vegas Review-Journal the man may have been involved in some sort of fight prior to his hospitalization. No other details about the possible altercation were immediately available Wednesday.
The man's autopsy was scheduled for Wednesday morning. The coroner's office will release his cause of death and identify him once family is notified.
Review-Journal reporter Rio Lacanlale contributed to this report. Contact Mike Shoro at mshoro@reviewjournal.com. Follow @mike_shoro on Twitter.