Las Vegas police officers shoot, kill armed motorist
Updated April 6, 2018 - 5:12 pm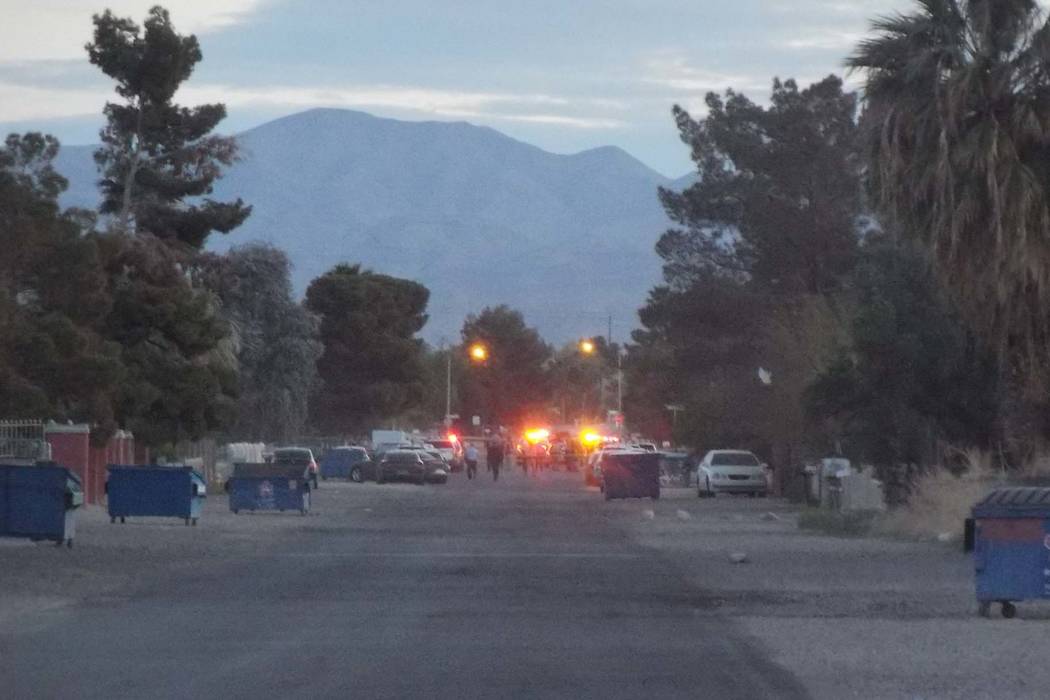 A man who was shot after he pointed a handgun at Las Vegas police officers following a traffic stop in the east valley died Friday morning, police said.
Officers on their way to another call pulled over a vehicle for reckless driving about 4:45 a.m. on the 200 block of Madge Lane, near Charleston and Nellis boulevards. According to police Capt. Christopher Little of the Metropolitan Police Department's Bureau of Internal Oversight and Constitutional Policing, the man immediately got out of the car.
As he was exiting, police said a handgun fell on the ground. Officers instructed the man to put his hands up and to stay away from the gun, but the suspect got down on his knees, grabbed the weapon and pointed it at the officers, Little said.
Little said two officers then fired multiple rounds at the suspect, who was hospitalized but later died.
There were two women inside the vehicle during the shooting. Little said they were cooperating with police.
Little said it's unclear how many shots were fired during the confrontation. Metro will release the names of the officers involved within the next 72 hours.
This was Metro's fifth shooting this year involving officers.
Anyone with information about the shooting is asked to call the Police Department's force investigation team at 702-828-8452 or Crime Stoppers at 702-385-5555.
Contact Max Michor at 702-383-0365 or mmichor@reviewjournal.com. Follow @MaxMichor on Twitter.