Las Vegas police open internal probe after children left for dead for hours
November 21, 2017 - 9:51 pm
Updated November 22, 2017 - 2:25 pm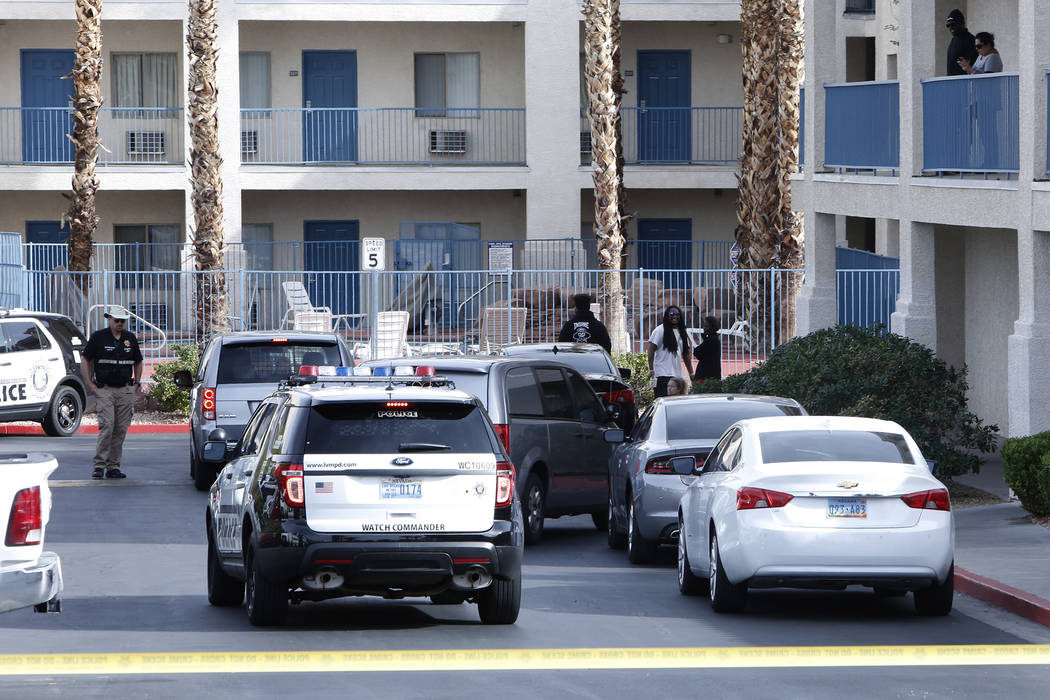 Las Vegas police have opened an internal investigation after two children were left for dead for at least 17 hours earlier this week in the southern valley.
The Metropolitan Police Department said Tuesday it will examine whether there were communication gaps among officials in the homicide investigation of a 12-year-old girl and the attack on her severely injured teenage brother.
Clark County Division of Family Services officials found the children about 11:20 a.m. Monday in a southern valley apartment, several hours after police began an attempted-murder-suicide investigation into their parents.
Officers opened the internal review "to ensure that there's communication on all ends," Metro spokesman Aden OcampoGomez said.
Metro made several calls to family services while 30-year-old Marcus Maddox's two children lay inside the apartment, the daughter with a stab wound and the son unable to call for help. The Sunday night calls went unreturned until Monday morning, police said at the time.
A Clark County spokesman said the family services division works closely with Metro in criminal investigations and has a 24-hour hotline law enforcement routinely uses to contact officials. Spokesman Dan Kulin said the agencies have a long history of cooperating and sharing information.
"We are reviewing the information we have and will be sharing that with Metro to better understand what transpired and determine whether any policies and procedures need to be changed or reinforced," Kulin said Tuesday in an emailed statement.
The children were found Monday morning inside a Budget Suites apartment on the 8400 block of Las Vegas Boulevard South. The girl was found dead at the scene; her brother was taken to University Medical Center with stab wounds and a broken skull.
Police think the children's father, Maddox, attacked them before attacking his wife in the northeast valley. Metro said Maddox called 911 about 6 p.m. Sunday and shot himself while speaking with the dispatcher. Officers arriving at the Siegel Suites at 5230 E. Craig Road found the children's mother severely beaten and Maddox suffering from a single gunshot wound to his head.
Maddox, the mother and their son remained in critical condition Tuesday afternoon, police said.
The 30-year-old father faces four counts, including attempted murder. More charges are expected.
Contact Mike Shoro at mshoro@reviewjournal.com or 702-387-5290. Follow @mike_shoro on Twitter.