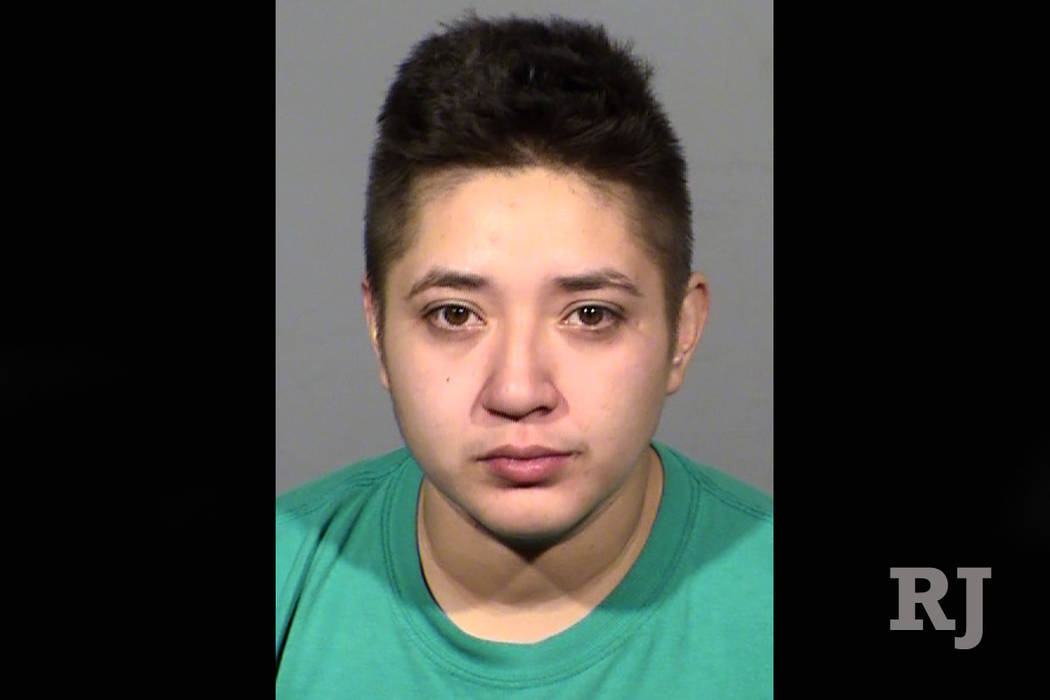 Police used DNA and fingerprint evidence to link two women to a fatal January shooting, an arrest warrant shows. And in the warrant, an unnamed source told police one of the women bragged about killing someone.
The two women are accused of murder in the deadly home-invasion robbery of Donald Paciotti, 59, who was shot Jan. 19 at his central-valley home on the 3900 block of Spring Road. He was hospitalized at University Medical Center and died about two weeks later.
Metropolitan Police Department forensic analysis matched DNA from a .22 caliber handgun recovered at the shooting site to 26-year-old Diana Michelle Cordon, the warrant shows. The analysis also matched 27-year-old Liliana Quezada's DNA to that found on a New England Patriots baseball cap found in Paciotti's kitchen.
In August, fingerprint analysis of a guitar found at the scene identified a left thumbprint as Quezada's.
An unnamed police source reported Quezada bragged to him she had killed somebody, according to the arrest report.
"You don't understand the power I felt," she reportedly told the source.
The source had recently introduced Quezada to Paciotti so she could buy meth from him, the arrest warrant said.
Cordon and Quezada remained in Clark County Detention Center on Wednesday night. They each face a count of murder, as well as robbery- and burglary-related charges. They are being held without bail.
About 1:30 a.m. Jan. 19, Paciotti went to the front door of the Spring Road house, near Rancho and Vegas drives, and held his side. He told his roommates he was shot during a robbery. A roommate later told police Paciotti had a gun when he came to the door, which the roommate believed Paciotti wrested from his attackers because he didn't own a gun.
The arrest warrant said Paciotti lived behind the house in a casita, out of which he was known to deal meth.
On the morning of the 19th, the warrant said, three women visited Paciotti's casita. One woman introduced another woman as her "client," and they discussed a meth deal with Paciotti.
Witness interviews and suspect descriptions identified Quezada as the woman who introduced her "client" to Paciotti and the "client" as Cordon.
Detectives found extensive signs of struggle inside the casita, including a knocked-over mannequin with its arms broken off, water covering the kitchen floor and blood.
Court records show Quezada and Cordon have extensive violent criminal histories, as the arrest warrant notes.
Contact Mike Shoro at mshoro@reviewjournal.com or 702-387-5290. Follow @mike_shoro on Twitter.
3900 Spring Road, Las Vegas, NV