Las Vegas shooting victim: Rocio Guillen, Corona, California
October 4, 2017 - 7:50 pm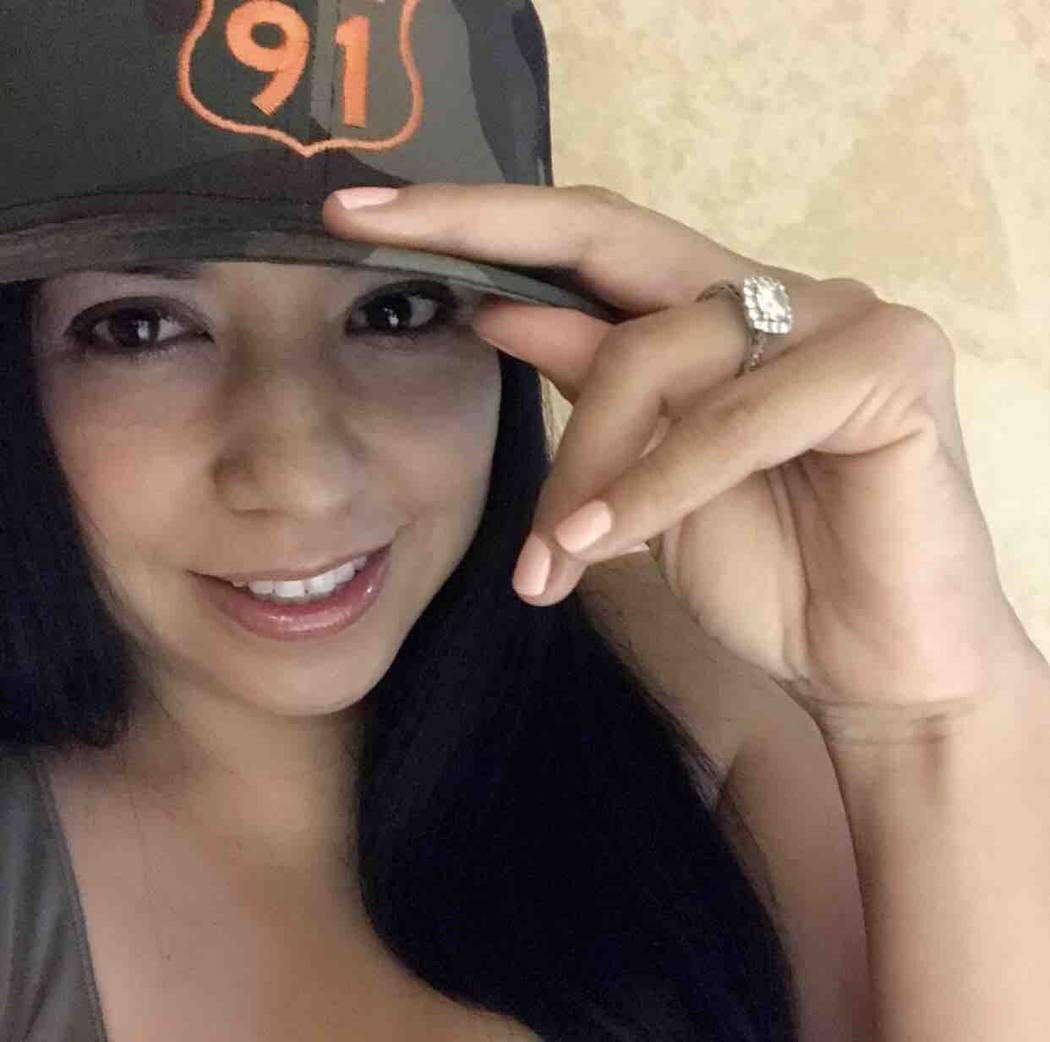 Just six weeks ago, Rocio Guillen gave birth to her fourth child — a baby boy named Austin.
Guillen was still on maternity leave from her job as an assistant manager at a California Pizza Kitchen when gunfire rained down on the crowd of the Route 91 Harvest Festival Sunday night.
Although she escaped the scene with fiancé, Chris Jaksha, Guillen later died from a gunshot wound suffered in the attack.
"My love, my life was taken too soon yesterday. I can tell you that the past 3½ years have been the best of my life. She is someone special; she changes you, but in a positive way. You can't even tell you have changed because of how patient and loving she is," Jaksha posted on Facebook Tuesday.
"The world lost an angel."
The 40-year-old from Corona, California, had four children: 18-year-old Marcus, 13-year-old Christopher, 1-year-old Sofia and 1-month-old Austin.
Marcus said in a Facebook message that Guillen became paralyzed after giving birth to his younger brother, Christopher. Although she was told she would never walk again, she proved them wrong because she was a "fighter."
"She was an amazing mother," Marcus wrote. "She worked so many hours at work and would come back and take care of all of us. She was such a big part of everyone lives."
"She loved sports and being a supporting baseball mom. Her greatest accomplishment was being a mother as she would always say. She was a supermom, always working hard and juggling everything to be the best mom to her 4 children," wrote her cousin Vanessa Pineda Rocha on her GoFundMe page.
Guillen was raised in Anaheim and attended Katella High School, where she ran track and cross country. Her former coach, Mike Cochrane, remembers Guillen as the "glue that held the team together."
"She was a very good runner and she really enjoyed the competition and camaraderie that came with being on a team," Cochrane said. "She had a great sense of humor and always had people laughing — even through the tough times. She will sorely be missed."
Her longtime friend and former teammate Erick Miramontes said Guillen made practices more enjoyable with her jokes, no matter how early in the morning it was.
"I'm truly heartbroken for her children because Rocio was really just a special person," Miramontes said. "She had a certain aura about her that made others around her feel good and in better spirits."
Contact Sandy Lopez at slopez@reviewjournal.com or 702-383-4686. Follow @JournalismSandy on Twitter.