Las Vegas suspect in woman's killing said he 'blacked out' during sex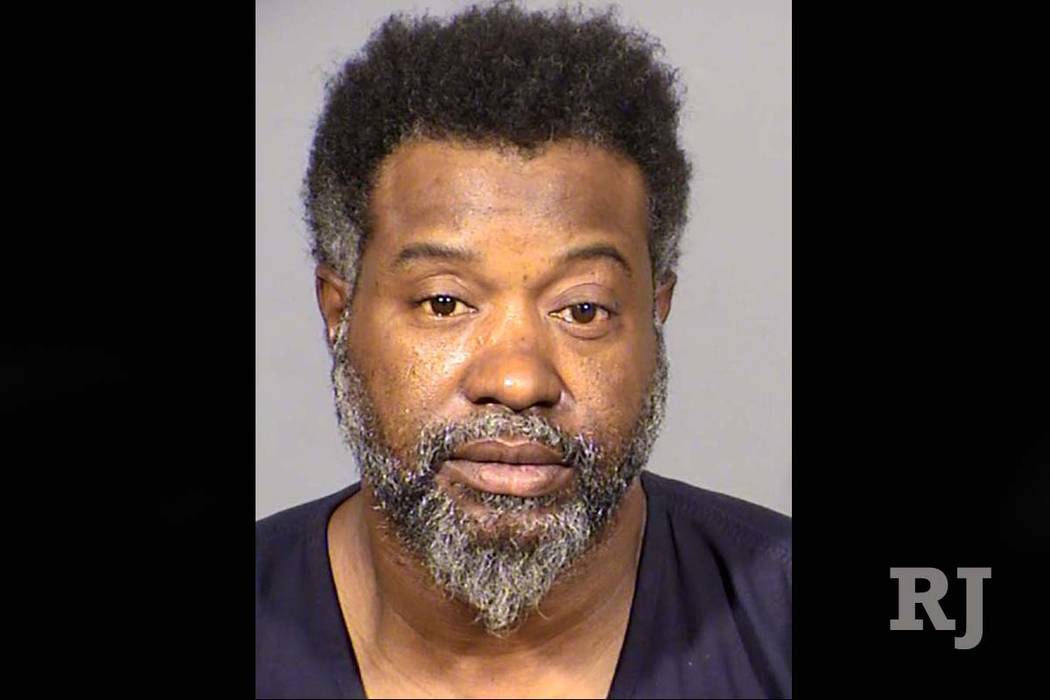 When a naked and bloodied Charles Talley Jr. allowed officers inside his Section 8 apartment on Saturday, they found blood on the carpet and walls.
Then, Kelly Deanne Kazoon came into view, according to Talley's arrest report. The 55-year-old homeless woman was on the floor, covered in blood and "gasping for air," it said.
Kazoon was rushed to Sunrise Hospital and Medical Center but died from her injuries — strangulation and multiple blunt force trauma, including facial fractures.
About 3:30 p.m. Saturday, officers went to the apartment complex on the 2900 block of Juniper Hills Boulevard after a woman called 911 reporting that her former upstairs neighbor had knocked on her door, covered in blood.
After the officers' gruesome discovery, Talley was taken to Metropolitan Police Department headquarters for questioning. There, according to the report, he waived his rights and agreed to speak to detectives.
Talley told police that he had known Kazoon for several years and that the two recently began a sexual relationship, but that on that day, he "thought Kazoon did not want to have sex with him" because she had rejected his advances, the report stated.
The suspect said he had consensual sex with Kazoon before he had "blacked out and could not remember any further details," detectives said.
The one-page report released Wednesday offers no other details.
The apartment where the killing occurred should have been inaccessible.
"We thought we locked it. We usually secure our property," Genesis Realty Group broker Artur Terabelian told the Review-Journal on Tuesday. "It's really unfortunate. I don't understand why it happened because no one was supposed to be there."
Police described Talley as a recently evicted resident of the apartment, but neither Terabelian nor the apartment owner had heard his name until Saturday. Terabelian said the apartment was leased to a woman named Delores Howard for the better part of the past year.
"If he was staying there, we didn't know about it," Terabelian said.
The property manager said that Howard would have been in violation of her Section 8 housing conditions if she allowed Talley to stay with her. Section 8 is a government program that provides low-income housing.
Managers of the complex were preparing to evict Howard, but she surrendered the property before the realty group started the official eviction process. When the company changed the locks last week, Terabelian said, the apartment was empty.
Civil court records show that Talley and Howard had been evicted from a different property together in January 2017.
Talley remained in custody without bail Wednesday at the Clark County Detention Center. He faces one count of murder and three counts of sexual assault in Kazoon's death, jail records show.
Contact Rio Lacanlale at rlacanlale@reviewjournal.com or 702-383-0381. Follow @riolacanlale on Twitter.