Las Vegas Valley's 2016 homicides exceed total for all of last year
October 24, 2016 - 5:48 pm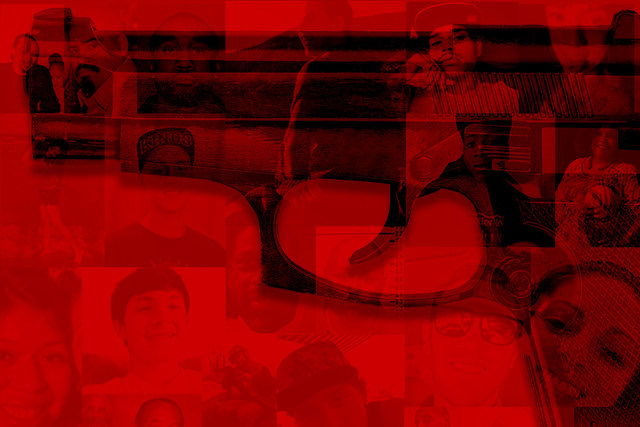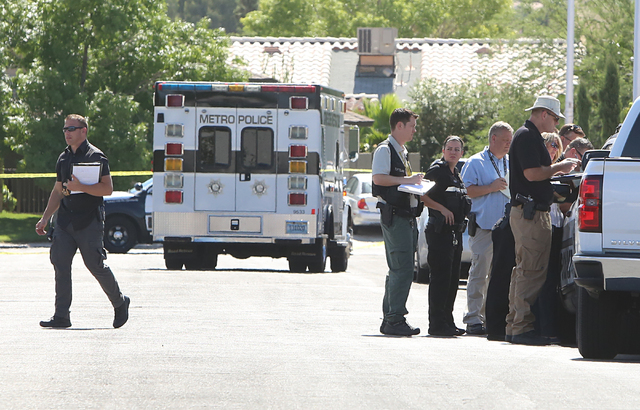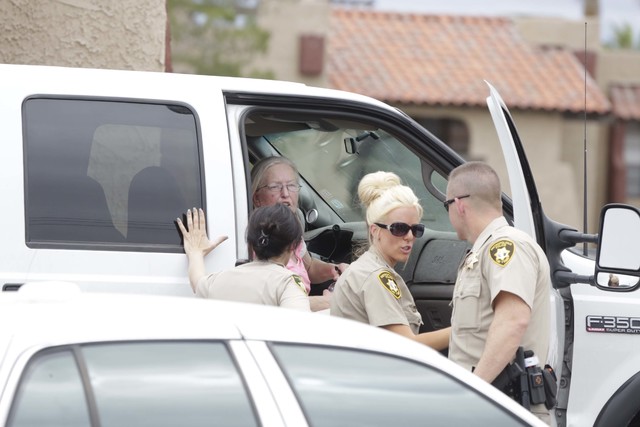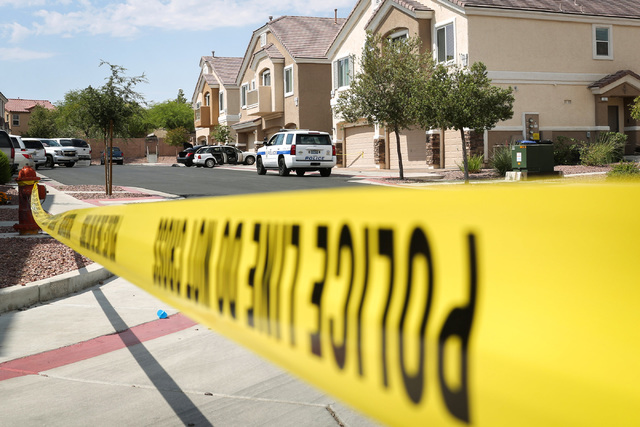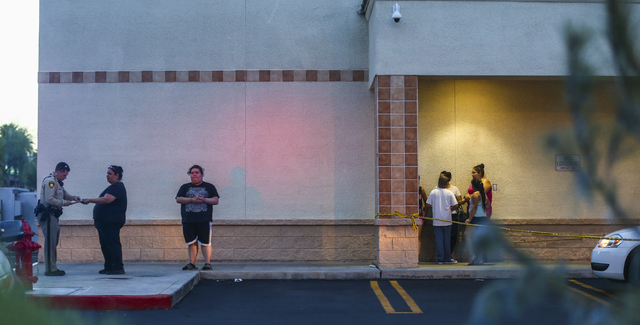 Police in Las Vegas, Henderson and North Las Vegas have officially surpassed last year's number of homicide investigations, thanks to two shooting deaths over the weekend in the Metropolitan Police Department's jurisdiction.
Metro had its 138th homicide of the year on Saturday night. With more than two months left in the year, the department already has responded to two more homicides than it handled in all of 2015.
Las Vegas homicide detectives also are investigating two deaths that occurred outside Metro's borders: the fatal stabbing of a woman whose body was found in July near Lake Mead and the fatal shooting of a woman earlier this month on Interstate 15. That brings the total cases Metro has investigated so far this year to 140.
Although the homicide rate has slowed since spring — April averaged about one homicide a day — the valley is on pace to have the most killings in a decade. During a comparable spike in homicides in 2006, Metro investigated 157.
William Sousa, professor and director of the Center for Crime and Justice Policy at UNLV, said there can be upticks in violence in the winter associated with the holiday season, which can be a stressful time, but the summer months tend to be more problematic.
Homicides are complicated crimes and difficult to predict and to prevent, he said. During periods of downturns in violence, it's not unusual to see a year or two with spikes.
"A year or two is not indicative of a trend," he said. "That's not to say we shouldn't be concerned. … Really it boils down to understanding what the root cause is."
Las Vegas police have had several noteworthy homicide cases this year, but few elicited as much of a response from the community as those on June 29 involving the Dej-Oudom family in the northwest valley. Police have said Jason Dej-Oudom, 34, fatally shot his wife, Phoukeo, and their three children before killing himself.
Phoukeo Dej-Oudom was in the process of divorcing her husband and had been denied a temporary protection order against the man, who had a history of abusing the family that went back a decade and included threats involving firearms.
Henderson police surpassed their 2015 homicide total much earlier in the year. Last year, the suburb had four homicides, but it exceeded that number with an April case that involved the fatal shooting of two men during a kidnapping and attempted jewel heist.
Police accused Brian Kenneth Kleynen, 36, of being part of the scheme to kidnap and rob a jewelry store employee. The kidnapped man shot and killed Lanard Wilson, 34, and Selvy Auston, 25, during the attempt.
Three of Henderson's 11 homicides this year were deemed self-defense, including the deaths of Auston and Wilson. Kleynen's jury trial is scheduled to begin in November.
North Las Vegas police had 16 homicides in 2015. The count for 2016 was at 19 on Monday.
The department's most notable case, arguably, involved the escape of a homicide suspect from a North Las Vegas police interrogation room.
Alonso Perez, 25, managed to walk out of the department's detective bureau undetected, drawing national media attention.
Perez was initially arrested in connection with the fatal Aug. 27 shooting of Mohammed Robinson, 31. But he broke the chain on his handcuffs while he was in the small interrogation room, climbed into the rafters, and escaped in a truck that had coincidentally been left running a short distance from the station.
Contact Wesley Juhl at wjuhl@reviewjournal.com and 702-383-0391. Follow @WesJuhl on Twitter.