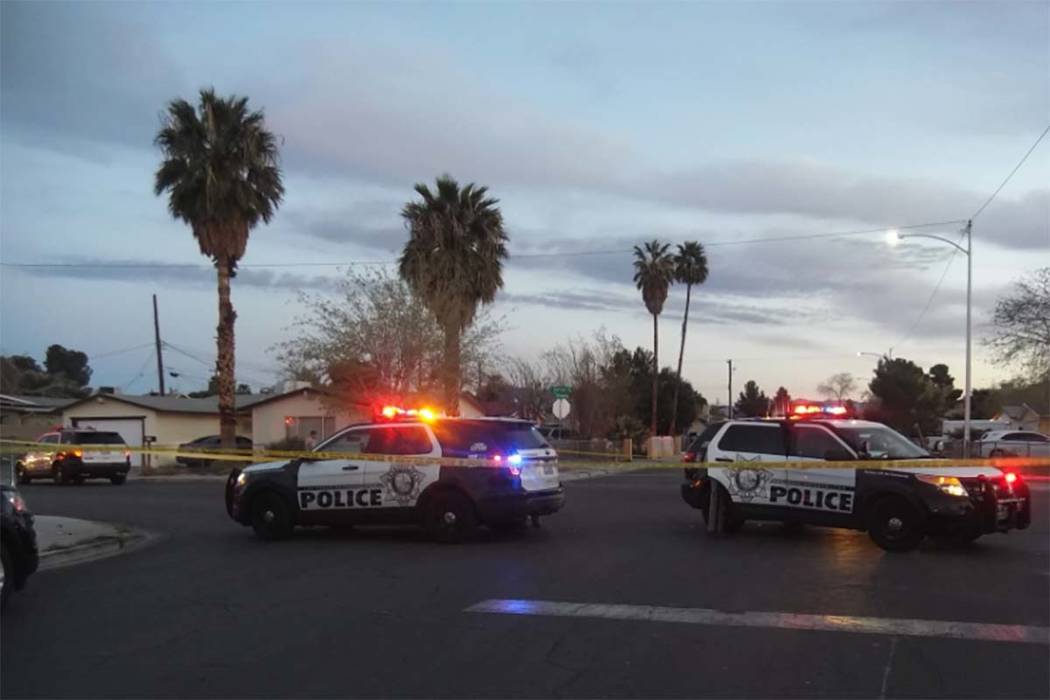 A homicide suspect who shot herself in the head during a standoff with police last month died two days later, according to the Clark County coroner's office.
Las Vegas police said 20-year-old Alisha Rucker shot and killed an acquaintance, 27-year-old Darin King, during a March 26 argument outside an eastern valley home on the 100 block of Sacramento Drive, near Charleston and Lamb boulevards.
Rucker later shot herself as Nevada Highway Patrol troopers surrounded her vehicle and was hospitalized in critical condition. She was booked in absentia on charges related to King's killing.
She died at University Medical Center on March 28, the coroner's office said.
Rucker's sister told police that she was awakened that night by Rucker, who said she had been jumped at Boulder Station and wanted her to help her find the person who accosted. The sister refused.
Rucker left and the sister told police she later heard Rucker and King arguing outside the house.
"She (the sister) heard King say if you're going to shoot me, shoot me. (The sister) believed she heard a click of a gun, followed by a single gunshot," Rucker's warrant report said.
After the shooting, Rucker re-entered the house and told her sister she shot King in the face, according to the report.
Hours later, troopers spotted Rucker's Chevrolet Impala near Interstate 15 and Flamingo Road and cornered the vehicle at a Chevron station.
A driver got out of the vehicle, Highway Patrol said, but Rucker stayed in the passenger seat. Troopers tried to convince her to surrender, but she shot herself in the head.
Contact Max Michor at 702-383-0365 or mmichor@reviewjournal.com. Follow @MaxMichor on Twitter.
100 block of Sacramento Drive, las vegas, nv