Las Vegas woman arrested in boyfriend's death had stabbed him months earlier
September 9, 2016 - 9:13 pm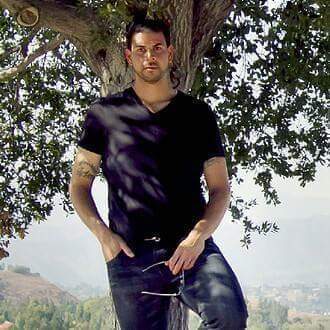 The woman arrested Thursday in connection with the death of her live-in boyfriend Wednesday had been arrested at least twice before in domestic incidents involving the same man, records obtained Friday by the Las Vegas Review-Journal show.
One of those arrests came in February, and records show the woman, Lah'tijera Howard, 26, admitted at the time to stabbing her boyfriend, Darryl White, 34. Howard was still undergoing domestic violence counseling as a condition of her sentence when White was killed this week.
Howard is currently being held without bail at the Clark County Detention Center and facing a murder with a deadly weapon charge. Records show White had been in a relationship with Howard for about three years, and they had a young son together. It's unclear who now has custody of the child, named Carter.
White was found dead about 2:20 p.m. Wednesday in a landscaped area of the main entryway to Playa Vista Apartments at 3700 E. Bonanza Road, near Pecos Road. Homicide detectives said his injuries were suspicious in nature and that they later found a car that had obvious signs of damage and that belonged to the couple in the complex.
The coroner Friday had not yet ruled on the cause and manner of White's death, but police linked the damaged car to White's death and arrested Howard on Thursday. A report on the details of her arrest was not immediately available.
In the February incident, Howard admitted to stabbing White in his left thigh, an arrest report shows. The stabbing happened after an argument over custody of the couple's son, during which White told police he never struck Howard, and Howard told police he tried to strangle her with a phone cord.
White was taken to University Medical Center, and the couple's child was taken into Child Protective Services custody. Howard was charged with domestic battery with a deadly weapon, a felony.
After the stabbing, Howard spent at least two days in jail then pleaded no contest to a misdemeanor domestic battery charge. She was released on the condition that she would serve six months in jail if she did not complete more than 80 hours of community service — which she did — and 26 sessions of domestic violence counseling — which were ongoing at the time of her arrest Thursday.
Another fight between the couple in May last year resulted in Howard's arrest. During that incident, White told police that Howard kicked their then-infant son, picked the child up, grabbed a pillow and said "she will suffocate the baby if (White) does not let her leave."
When Howard tried to leave, a nearby maintenance man witnessed White yanking on Howard's shirt as she tried to walk out their door with the baby.
Police did not find signs of physical injuries on the child but arrested Howard on a misdemeanor domestic battery charge after both White and the maintenance man told police Howard then struck White multiple times while holding the baby. Court records showed White was not arrested in connection with either incident.
Neither White nor Howard had filed for sole custody of their child, family court records showed. Howard initially agreed to media interviews Friday afternoon but later declined. She is due in court Monday morning.
Rosalyn Smith, a close friend of White's who helped him land a few gigs in the modeling and entertainment industry, said White had considered leaving Howard in June and moving to Los Angeles but didn't want to pull his family apart.
"Things started gettings really bad for Darryl in the last year with her," she said, mentioning the stabbing.
She also said he was working two jobs and constantly stressed. Over the course of their friendship, Smith said White had made at least three different Facebook accounts because Howard often went through his profile page and deleted his female friends or deleted his account entirely.
Though multiple friends suggested that he leave, he didn't, and spent as much time as he could with his son, Smith said. She couldn't bear the news of his death Wednesday.
"Darryl was the type of guy that would help anybody for anything," she said. "He was loved. It's just hard to believe right now he is gone."
Contact Rachel Crosby at rcrosby@reviewjournal.com or 702-387-5290. Follow @rachelacrosby on Twitter.
RELATED
Las Vegas police arrest woman on murder charge in boyfriend's death
Homicide detectives investigating body of man found in east valley