Las Vegas woman killed in attack remembered for kind heart
Updated November 29, 2018 - 7:28 pm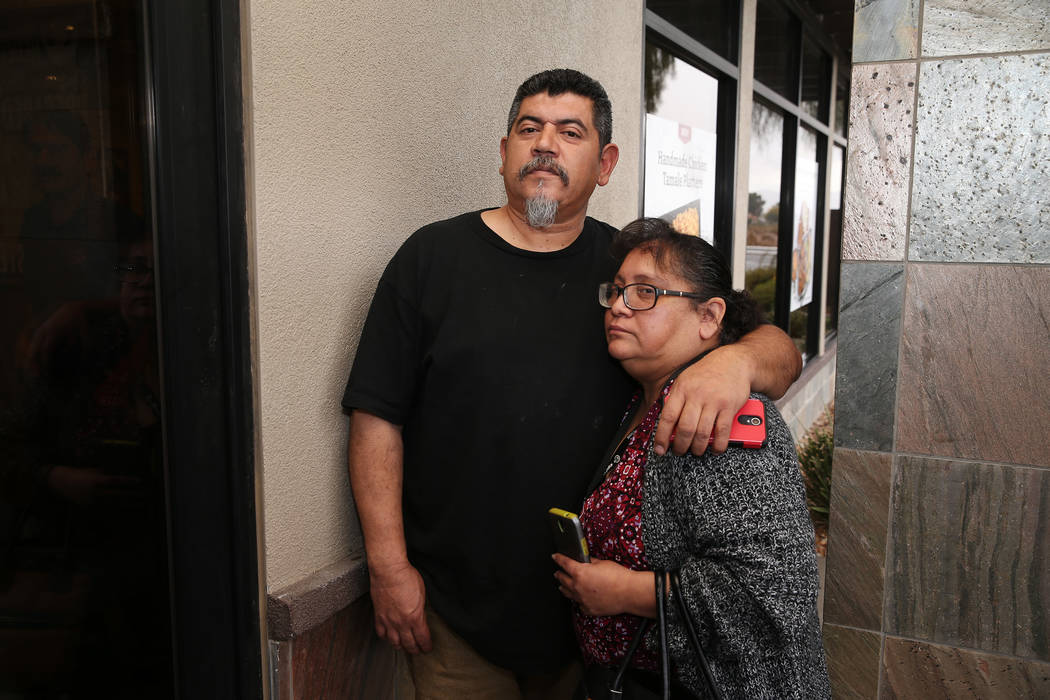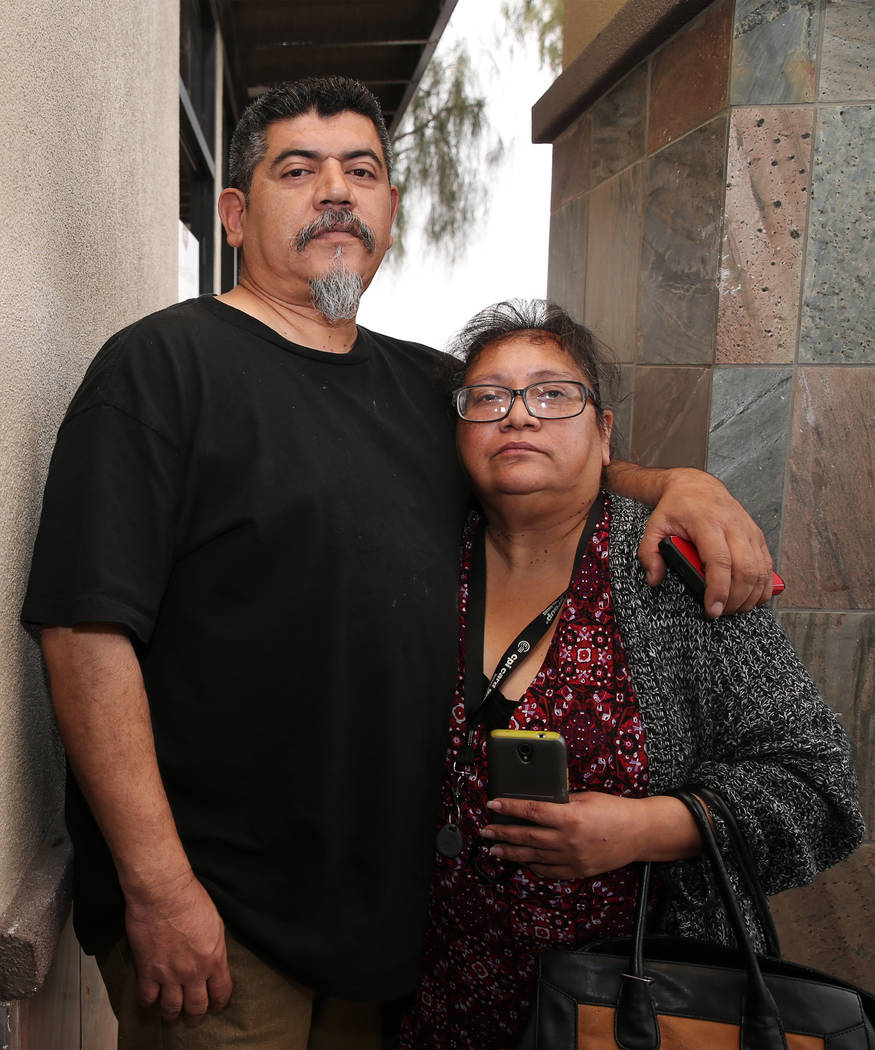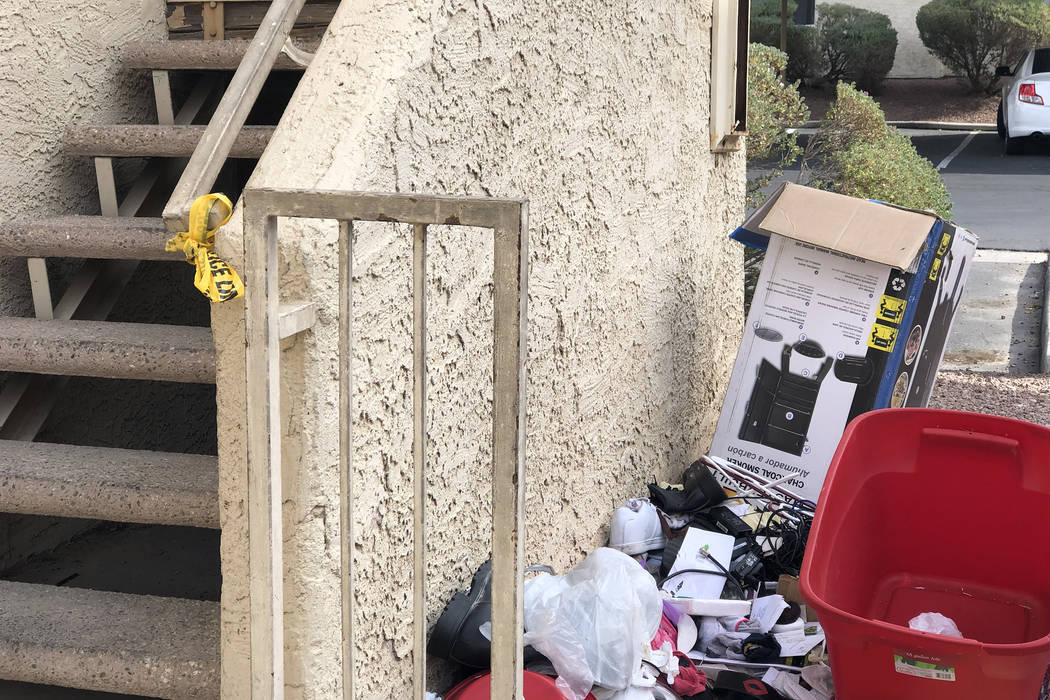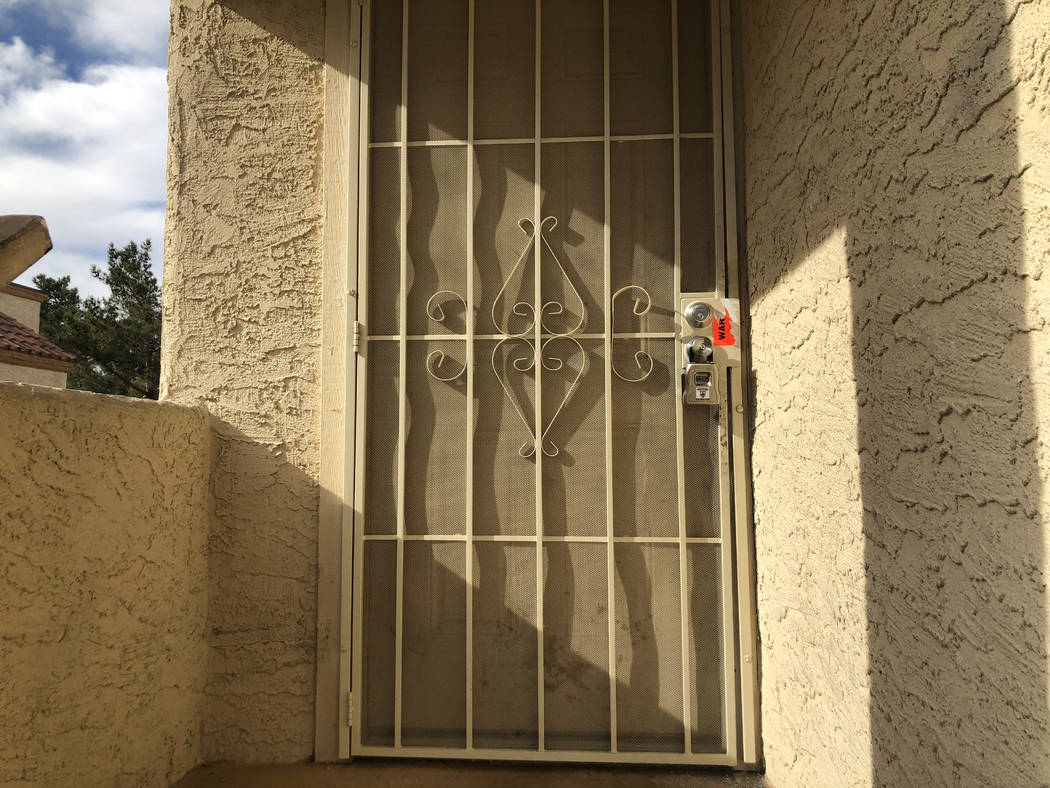 She was killed in a brutal attack inside a Las Vegas apartment last weekend, but the Kelly Deanne Kazoon many knew had died more than two years ago.
Things began to unravel for the blue-eyed, stay-at-home wife on March 6, 2016, when she lost her husband of 10 years, Daniel B. Harrington. He had been battling cancer, according to Kazoon's former sister-in-law, Joanne Enriquez.
"When he passed, she passed away with him," Pas Martinez, Enriquez' partner, told the Las Vegas Review-Journal on Thursday. He had met Kazoon more than 20 years ago when he began dating Enriquez and had grown to think of Kazoon as more of a sister.
Not long after her husband's death, Kazoon "walked away from it all," including the east Las Vegas home she had shared with Harrington near Nellis Boulevard and Desert Inn Road, Enriquez said.
Kazoon's family continued to support her as best they could, knowing she was grieving, Enriquez said. But her family never imagined that a little more than two years later, Kazoon would be killed inside a Section 8 apartment just a mile away from the home she had abandoned.
On Saturday, when officers found her inside the apartment on the 2900 block of Juniper Hills Boulevard, she was covered in blood and gasping for air, police said.
Kazoon died shortly afterward at a local hospital. She was 55.
The suspect in her death, 50-year-old Charles Talley Jr., remained in Las Vegas police custody Thursday on charges of murder and sexual assault.
In a statement Tuesday announcing Talley's arrest, Las Vegas police described Kazoon as a homeless woman, leaving her family enraged and worried the stigma that comes with that characterization might mean her death will be "swept under the rug," Enriquez said.
"She didn't deserve to die," she said Thursday, her fist clenched. "I am tired of hearing that she was a homeless person. She was not actually homeless. She just didn't want to burden anybody."
Shifting in her seat, she readjusted her glasses and then closed her eyes.
"I just keep envisioning it," she whispered before opening her eyes again, "the way it happened."
According to police, a woman called 911 Saturday afternoon after Talley, her former upstairs neighbor, had knocked on her door, naked and covered in blood. Days after the assault and killing, a trail of dried blood was still visible on the outdoor staircase leading to the apartment.
When police arrived at the apartment complex, the woman directed officers to the upstairs apartment, where they found blood on the carpet and walls after Talley had allowed them inside. Kazoon had been strangled and badly beaten.
"The only way they could identify her was from her fingerprints," Martinez said.
'Loved and missed'
Enriquez and Martinez hope that Kazoon will be remembered for her big smile and kind heart.
"She was full of laughter and joy and enthusiasm," Martinez said.
It was quiet for a moment until Enriquez chuckled.
"And she loved snakes," she added. At those words, Martinez let out a laugh.
One time, they recalled, Kazoon had showed up at their home, her truck bed filled with pet snakes she had decided to purchase on a whim.
"She was a very spontaneous lady," Martinez said. His smile slowly faded, and then he said, "She's loved and missed, but at least now she's with her husband in heaven."
Kazoon leaves behind her two adult children, Jeremiah and Christina, her brother and sister, two nieces and her nephew.
Talley's preliminary hearing is scheduled for Jan. 3, and Enriquez and Martinez said the courtroom will be packed with Kazoon's family and friends.
"We will be in that courtroom," Enriquez said. "We will show him and the judge that she had people who loved her."
Contact Rio Lacanlale at rlacanlale@reviewjournal.com or 702-383-0381. Follow @riolacanlale on Twitter.