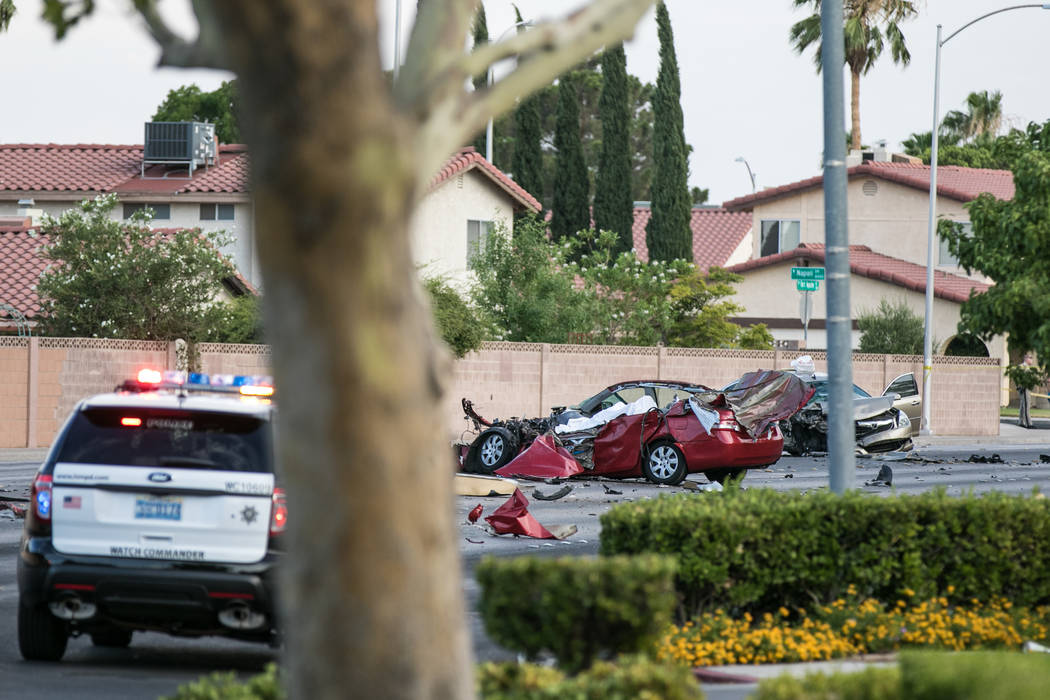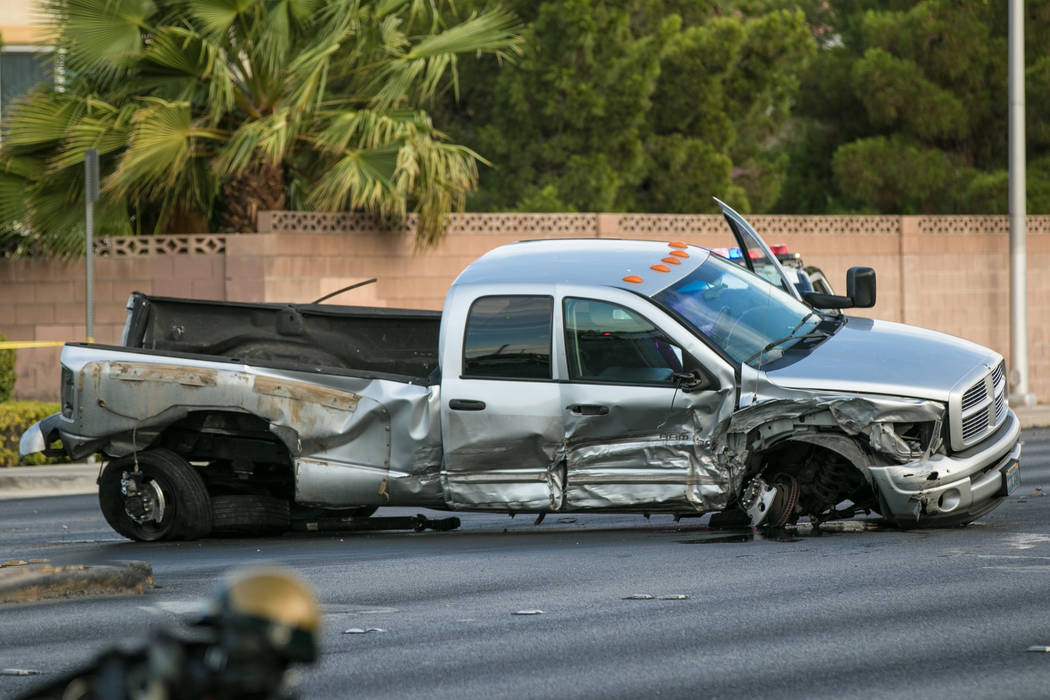 The Clark County coroner's office on Tuesday released the identity of the woman who died in a crash involving a stolen pickup.
Las Vegas police say 54-year-old Deborah Rosewall of Las Vegas was killed when a woman driving a stolen pickup hit her car after plowing into a patrol car and another vehicle in west Las Vegas.
The series of crashes began about 4:45 p.m., when the woman in the stolen pickup — a silver Dodge Ram — intentionally hit a patrol car near Sahara Avenue and Fort Apache Road, Metropolitan Police Department Capt. Roxanne Burke said.
The alleged driver of the stolen truck, Oriana Vine Leausa, 26, continued north on Fort Apache before crossing into the southbound lanes and striking a gold Saturn Aura and a red Toyota Camry head on, police said. The woman driving the Saturn was treated at University Medical Center. Rosewall, who was driving the Camry, died at the scene.
Rosewall was a secretary at Jolley Urga Woodbury & Little law firm in Las Vegas for 28 years. A coworker and friend of 14 years, Jami Heil, said she will remember her for her caring spirit and her sense of humor.
Rosewell was raised by her aunt and was a private person, but she treated her coworkers like family, Heil said. She also "absolutely loved" her two cats, she said.
The officer in the patrol car also was taken to UMC with non-life-threatening injuries.
Police say Leausa was part of another scheme to steal a different car.
She allegedly went to a nearby parking lot with a man, where they had agreed to meet people selling a different vehicle, Burke said. Police said the man got out of the stolen truck and checked out a silver, four-door 2004 BMW with the owners present. The man drove off in the BMW, Burke said, and the woman in the stolen pickup followed.
Leausa is accused of a fatal DUI charge, according to jail records. She is being held on at least $1 million bail.
Contact Dana Rutkin at drutkin@reviewjournal.com or 702-383-0381. Follow @DanadRutkin on Twitter.