Man accused of killing mother said she was controlling him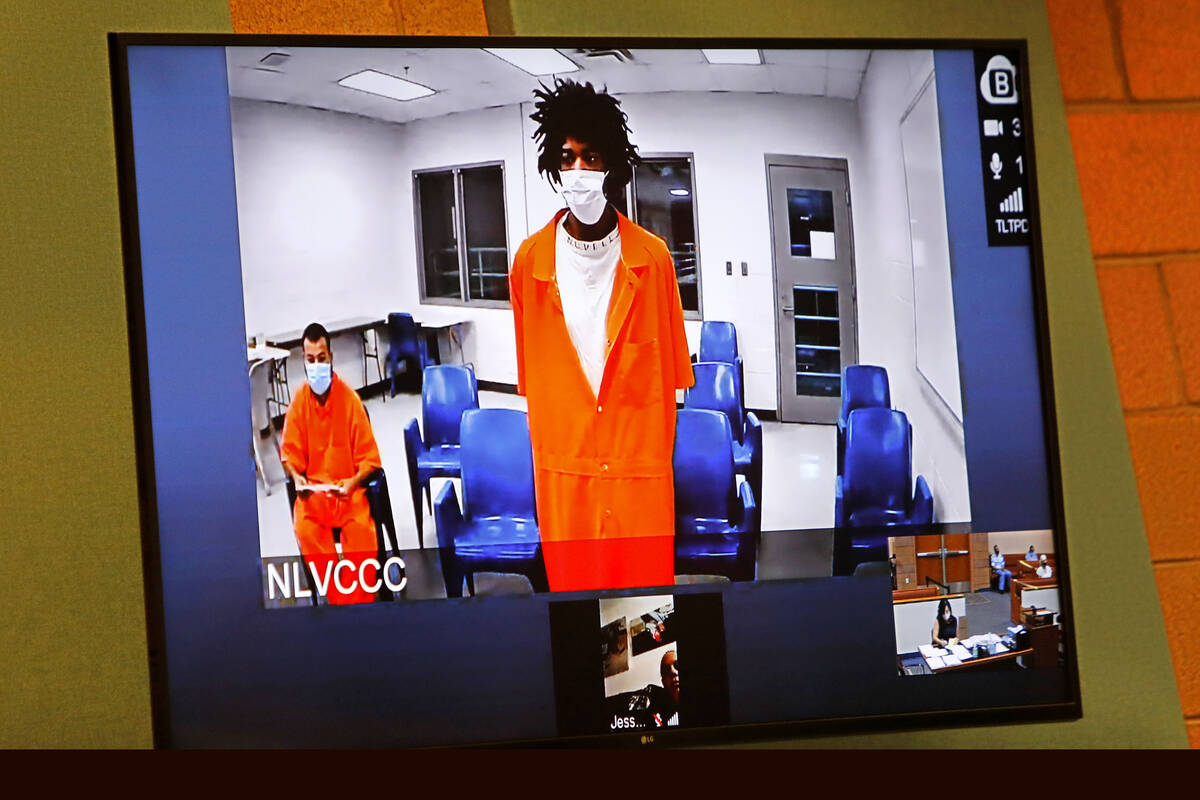 A 31-year-old man charged with killing his mother in North Las Vegas told police she was controlling him, authorities said.
Andre Robinson was arrested hours after his 64-year-old mother, Robin Robinson, was shot dead on Sept. 20, according to an arrest report from the North Las Vegas Police Department.
The son was one of three people who called the police to report the shooting on the 6600 block of Giant Oak Street, near the Southern Beltway and North Aliante Parkway.
"I was tired of her controlling me so I shot her in the face," he told police, the arrest report stated. He added: "I'll plead guilty as long as they give me the death penalty."
Robin Robinson died at University Medical Center from multiple gunshot wounds, according to the Clark County coroner's office.
Andre Robinson told police the semiautomatic handgun belonged to another man.
He told police that he had asked his mother to bring him money, the report stated, and while she was in a car parked outside a home on Giant Oak Street, he reached into the passenger window and shot her.
Video from a nearby home showed Robinson reaching into the passenger side of a car as he pulled out the gun, according to the arrest report. Robinson was seen walking away as his mother fell out the driver's side door.
During his interview he told police that by killing his mother "all my wishes come true," police wrote.
He was being held without bail and expected to appear in court Oct. 7.
Contact Sabrina Schnur at sschnur@reviewjournal.com or 702-383-0278. Follow @sabrina_schnur on Twitter.