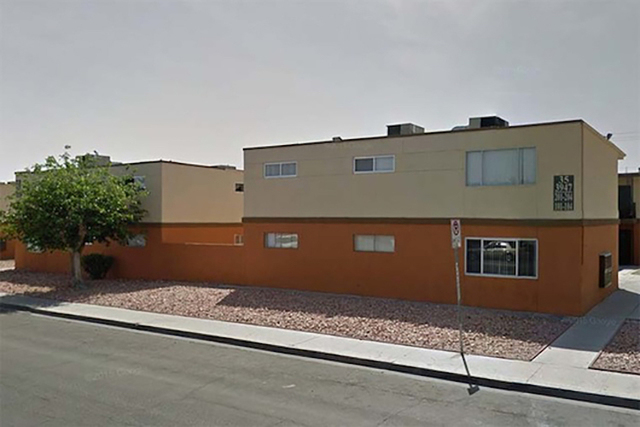 A man has been arrested in connection with the December strangulation of a woman in a vacant central valley apartment.
The Metropolitan Police Department arrested Salvador Gonzalez, 24, on Dec. 28. He is suspected of strangling his 24-year-old girlfriend and mother of his children, Diana Cristina Rios, on Dec. 26.
A contractor found Rios unresponsive about 4:30 p.m. Dec. 26 in a vacant, under-renovation apartment at 3947 Silver Dollar Ave. The contractor noticed another man in the apartment while he was working, according to Gonzalez's arrest report.
Gonzalez asked the contractor for a cigarette before leaving the apartment, the contractor told police. Shortly after, he found Rios in a bedroom of the apartment and called police. She was pronounced dead at the scene.
Responding homicide detectives found a 7-Eleven plastic cup next to Rios' body, leading detectives to the 3033 S. Arville St. 7-Eleven, less than a mile from the apartment. Video surveillance obtained by Metro showed Rios at the store with a Hispanic man believed to be Gonzalez. About 3:45 p.m., Rios and Gonzalez were seen leaving the convenience store together after purchasing a drink.
Detectives showed the contractor an image from the video surveillance, and the contractor identified the man as the one he spoke to in the apartment before finding Rios, according to the report. Gonzalez's mother, aunt and sister also confirmed his identity.
In an interview, Gonzalez told police he recently broke up with Rios. Gonzalez later recanted and said he didn't know Rios, despite having children with her.
A records check of Gonzalez by Metro revealed an outstanding warrant for battery domestic violence and coercion with force after threatening to kill Rios on Aug. 21. In an interview with Metro, Gonzalez said he wasn't aware of his warrants.
A GoFundMe has been set up to support Rios' memorial fund.
Gonzalez is being held on $100,000 bail at the Clark County Detention Center. His preliminary hearing is scheduled for the morning of Jan. 20.
Contact Rio Lacanlale at rlacanlale@reviewjournal.com or at 702-383-0381. Follow @riolacanlale on Twitter.