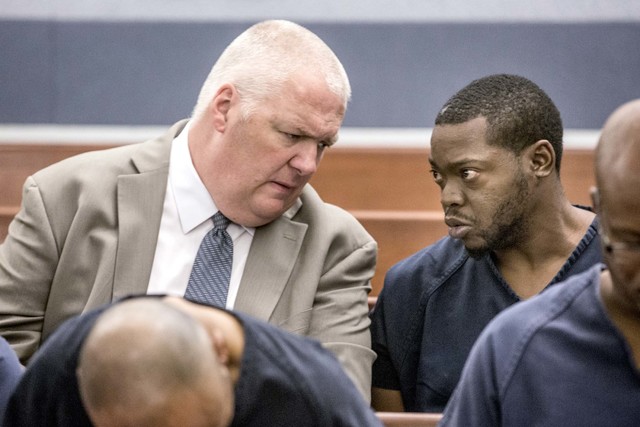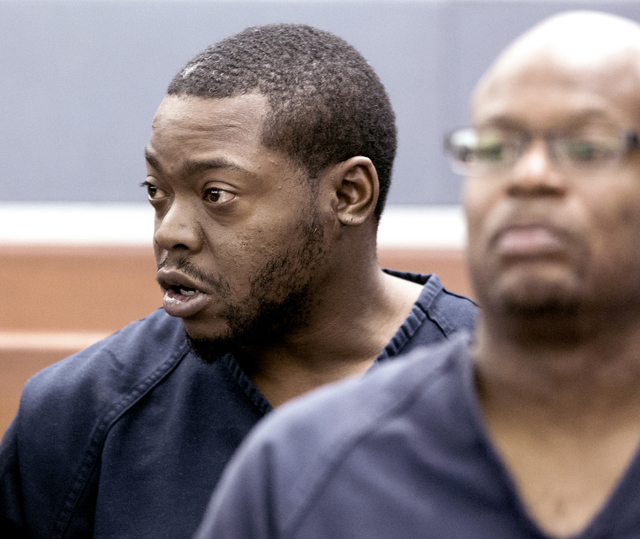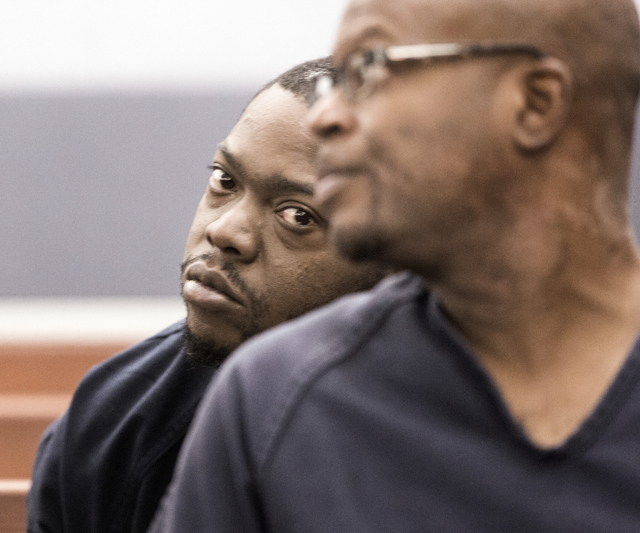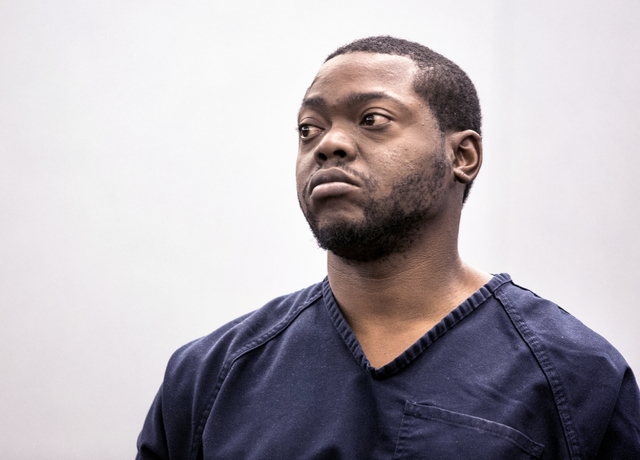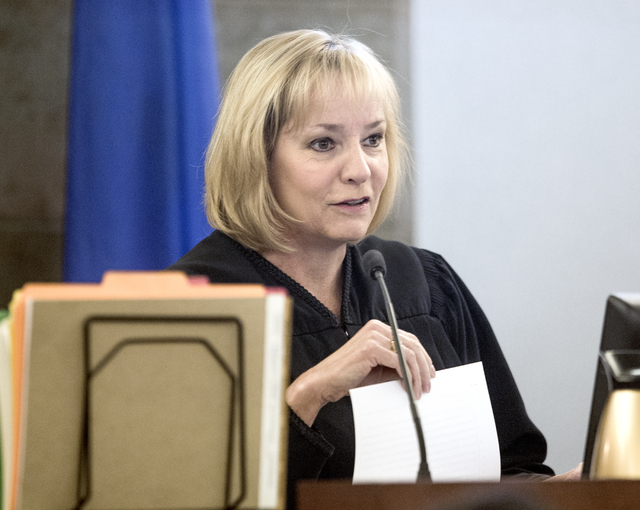 A Las Vegas man appeared in court for the first time Wednesday to face charges in the shooting of a woman and her husband on Interstate 15. The woman died.
Kenneth McDonald, 29, is being held without bail at the Clark County Detention Center on charges of murder with a deadly weapon, attempted murder with a deadly weapon, discharging a firearm at or into an occupied vehicle, discharging a firearm from or within a vehicle, burglary while in possession of a deadly weapon, attempted sexual assault with a deadly weapon, assault with a deadly weapon, and possession of stolen property.
Deputy Public Defender Scott Coffee said he had noticed "red flags" regarding possible mental health issues affecting McDonald.
"That's the first thing we're going to be investigating," Coffee said after the brief court hearing.
Tracey Donahue was shot and killed Saturday morning while riding in the passenger seat of a car being driven southbound along I-15 by her husband, Tom.
At least six bullets ripped through the car in what Las Vegas police have described as a "totally random" shooting.
Tom Donahue, 55, called 911 with his 48-year-old wife slumped over and bleeding from her neck. She was pronounced dead at University Medical Center, and he was treated for injuries that were not life-threatening.
Police said at least two other cars were struck by bullets, but no one else was reported injured.
Coffee said he has spoken with McDonald's family.
"They are as shocked by this as anyone," the lawyer said. "Everyone's heart goes out to the Donahues. None of this makes a lot of sense."
Less than 20 minutes after the couple were shot, several people began calling 911 from the CVS Pharmacy at 8116 Las Vegas Blvd. South, near Windmill Lane, according to an arrest report. A man armed with two handguns had walked into the store.
As employees and patrons ran toward the back of the CVS and funneled out an exit door, the armed man approached a female employee near the pharmacy counter. He pulled his pants down, held up one of his guns and demanded a sexual act.
The man who had walked into the CVS with two guns exited the store several minutes later, no longer armed, according to the arrest report. He did not comply with police.
With a police dog's help, McDonald was taken into custody. A handgun and a BB gun were found in the men's restroom.
The handgun, which held 18 rounds, was empty. At least 17 shell casings were collected from inside the car police found in the drugstore parking lot.
McDonald is scheduled to return to court next week.
Contact David Ferrara at dferrara@reviewjournal.com or 702-380-1039. Follow @randompoker on Twitter.