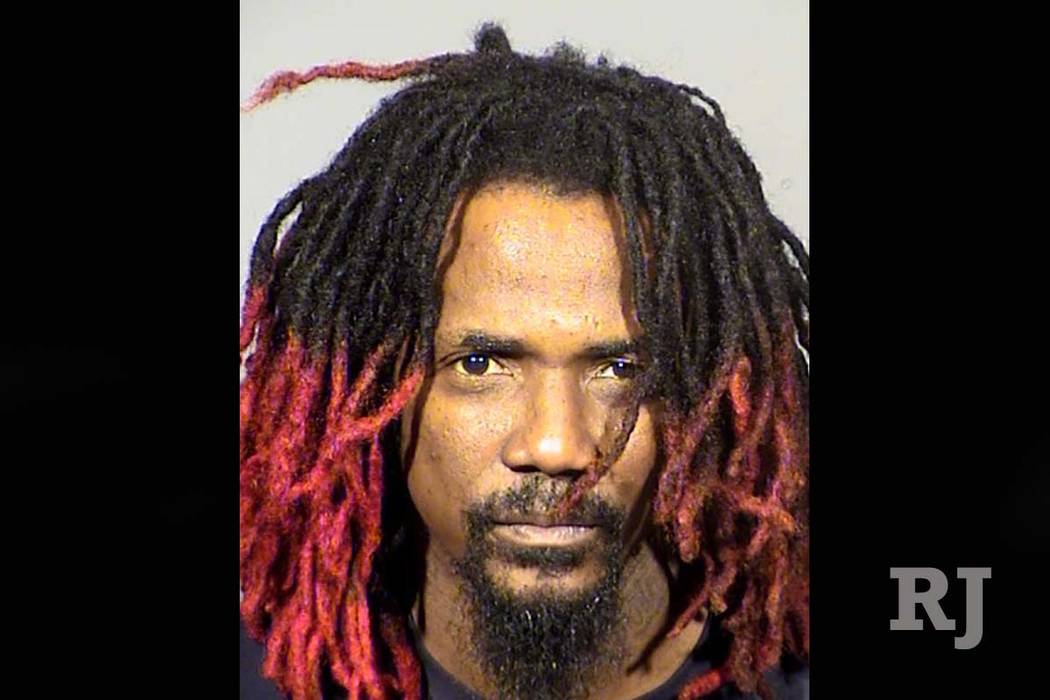 A 39-year-old man is in jail on a murder charge in connection with the slaying of a man who was shot at least 10 times in late May inside an apartment in the central Las Vegas Valley.
Las Vegas police had identified Anthony Fletcher as a suspect in the May 25 shooting at the Shelter Island Apartments, 3770 Swenson St. A warrant for his arrest was issued June 6, court records show, and he was arrested Thursday. Fletcher was also booked on two counts of first-degree kidnapping, robbery and conspiracy to commit robbery.
Officers who arrived at the apartment complex about noon found a man dead of multiple gunshot wounds, according to the Metropolitan Police Department. The coroner's office later identified him as Marcus Collins, 39.
Police have said Collins' death was drug-related. A second victim told police that he had visited the man's apartment with Collins to purchase drugs. That man said he was pistol-whipped and Collins was shot repeatedly, maybe up to 15 times.
The arrest warrant shows the shooting may have been retaliation for a theft allegedly committed by Collins' son against Fletcher.
Contact Mike Shoro at mshoro@reviewjournal.com. Follow @mike_shoro on Twitter. Wesley Juhl contributed to this report.
3770 Swenson St., las vegas, nv