Man gets 20 to life for fatally stabbing his fiancee
September 16, 2016 - 5:14 pm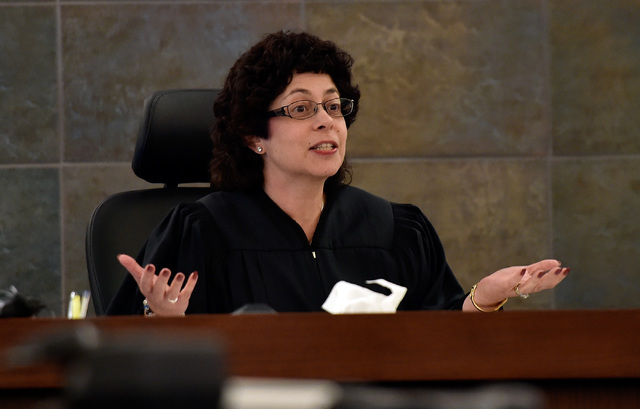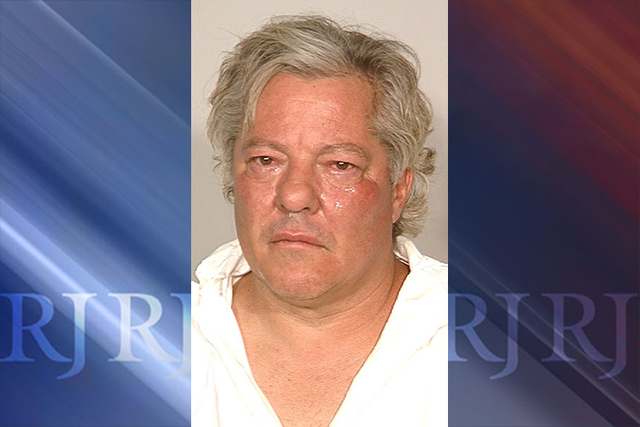 Convicted of fatally stabbing his fiancee and about to learn his fate, 53-year-old David Frostick strutted into a Las Vegas courtroom Friday, hands on his hips, with a grin on his face.
After a jury ordered him to serve 20 years to life in prison for first-degree murder in the slaying of Robin Lesley Jenkins, marshals escorted Frostick toward a holding cell inside the Regional Justice Center. He turned toward three people in the gallery, smiled and flashed a peace sign with his right hand.
Frostick faces up to 20 more years behind bars for a deadly weapon enhancement when a judge formally sentences him in November.
Prosecutors said the 45-year-old Jenkins suffered 10 stab wounds, four lacerations and several defensive wounds as she struggled to fend off Frostick's attack in May 2009.
Jenkins was drinking a glass of wine and talking on the phone with her father, Vic Jenkins, at her southwest valley home in the 9500 block of Swan Bay Drive when she told Frostick to "put that down," Chief Deputy District Attorney Frank Coumou said.
The father heard a shriek and called police.
Police were called to the home for a domestic disturbance and arrived to find a large amount of blood pooling under the door. Officers kicked the door in, and Frostick emerged from the kitchen of the home with a bloody, 7-inch butcher knife in hand, repeating "I'm sorry," according to the prosecutor. An officer wrestled with Frostick as he was arrested.
Defense attorneys said blood ended up on Frostick during the struggle, not during the stabbing.
Frostick dragged the case through the court system for seven years, firing and suing attorney after attorney.
He took the stand on Thursday, asking jurors not to send him to prison for life without parole, the maximum possible sentence he faced. Frostick said he had found Jesus since his arrest, having spent the entire time in the Clark County Detention Center.
"The biggest thing that has changed me is when God, with his righteousness and his truth," he said, "started to penetrate my heart."
Contact David Ferrara at dferrara@reviewjournal.com or 702-380-1039. Follow @randompoker on Twitter.