Man gets life in prison for Las Vegas rapper's 2020 murder
Updated June 7, 2023 - 7:34 pm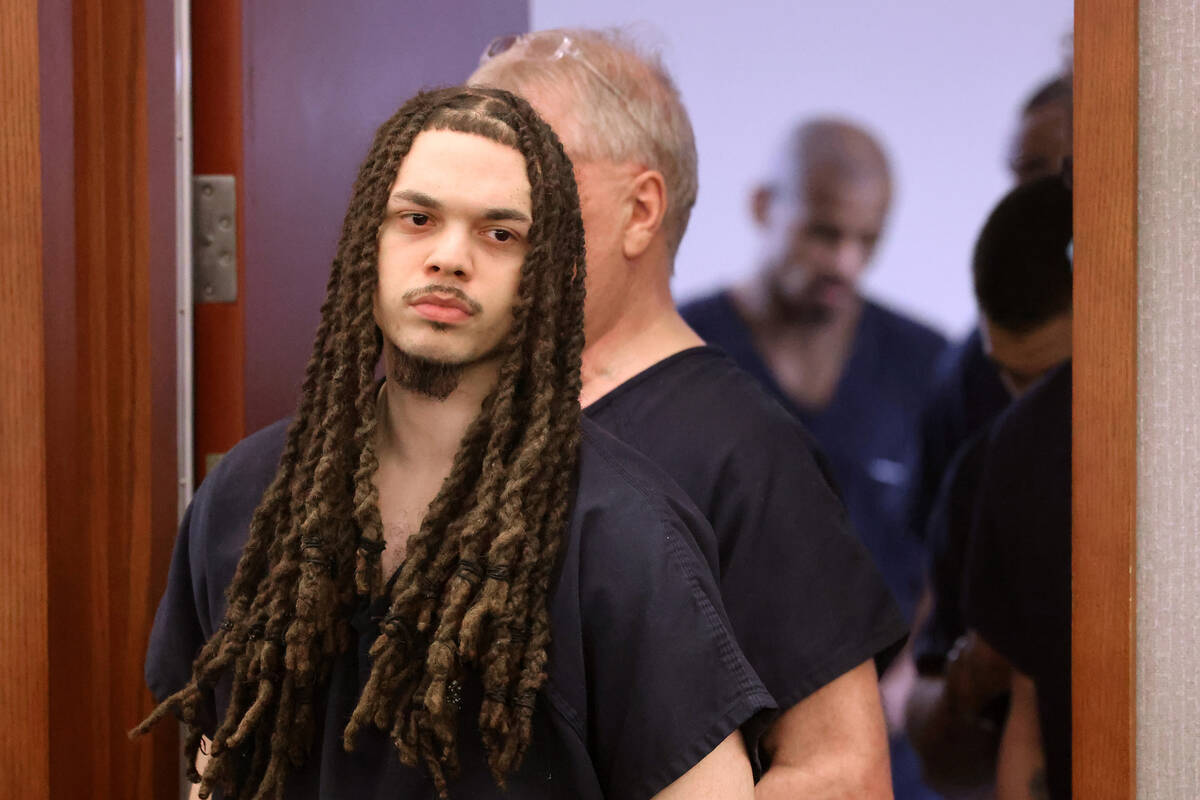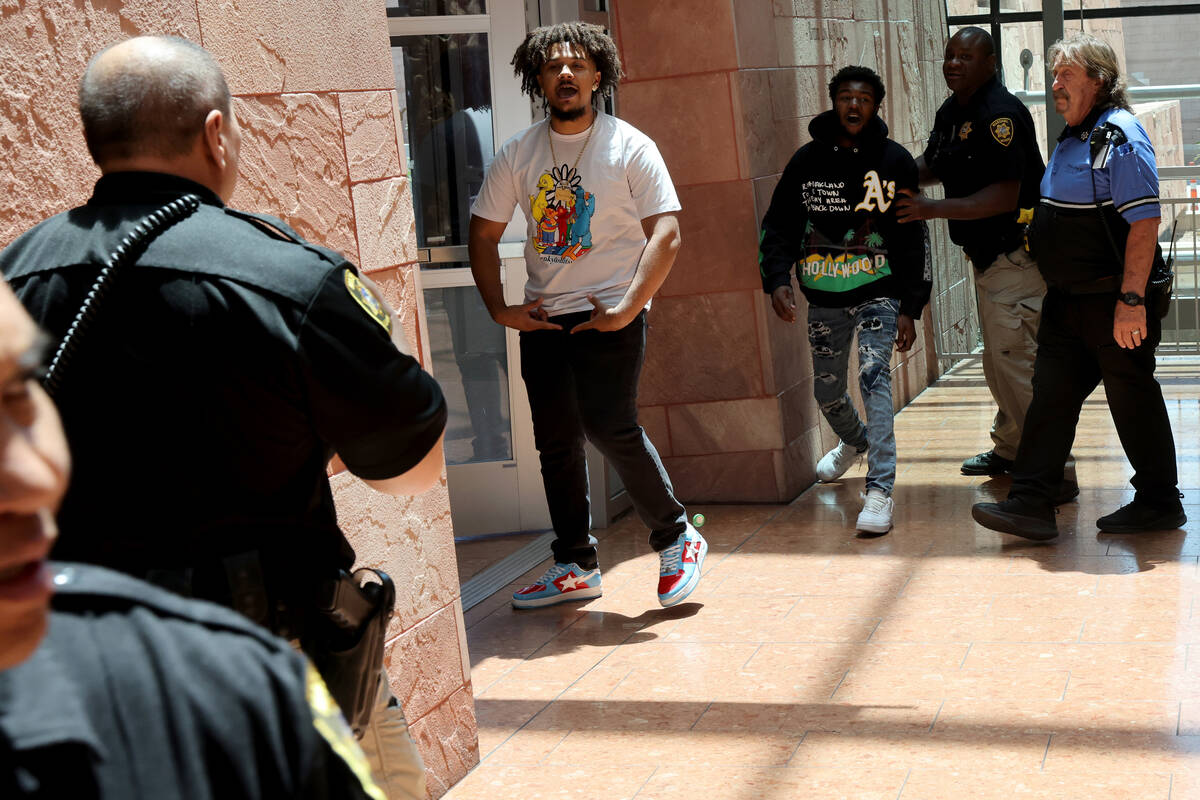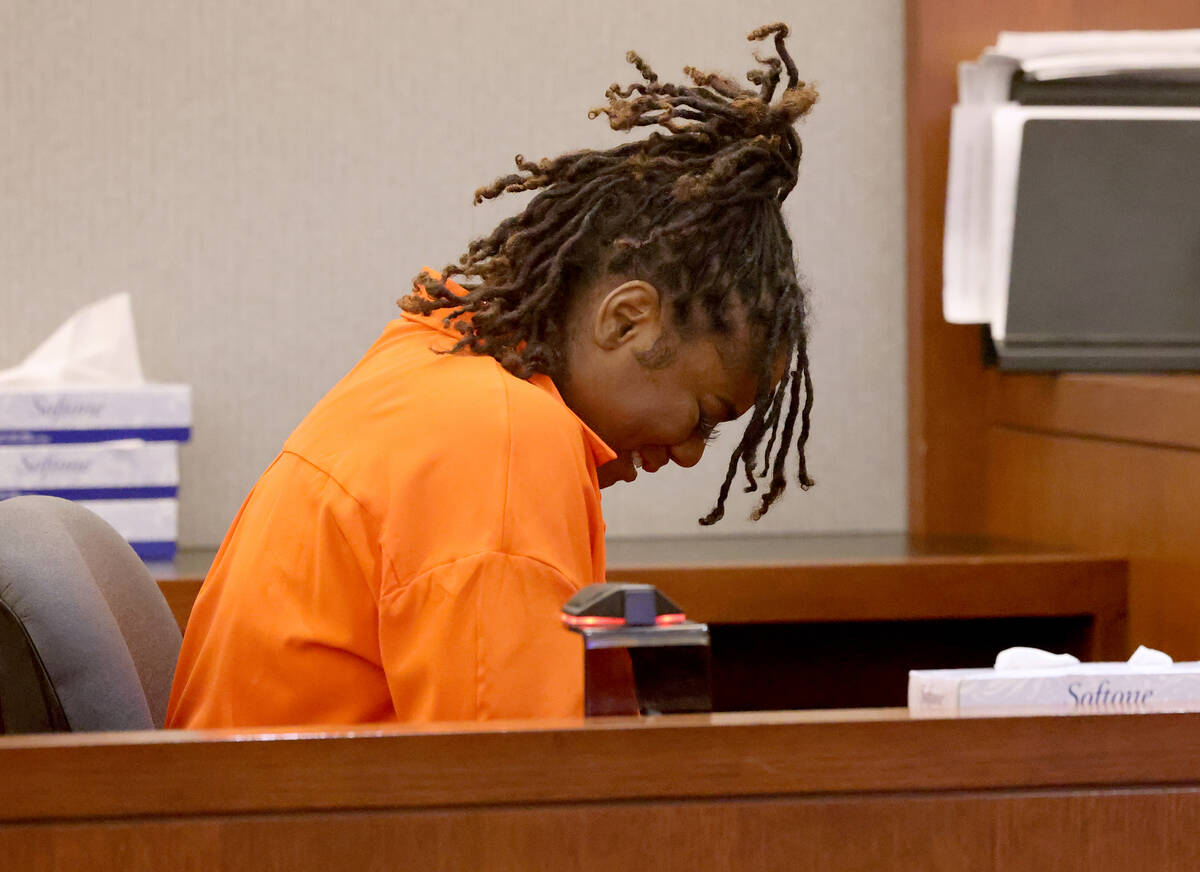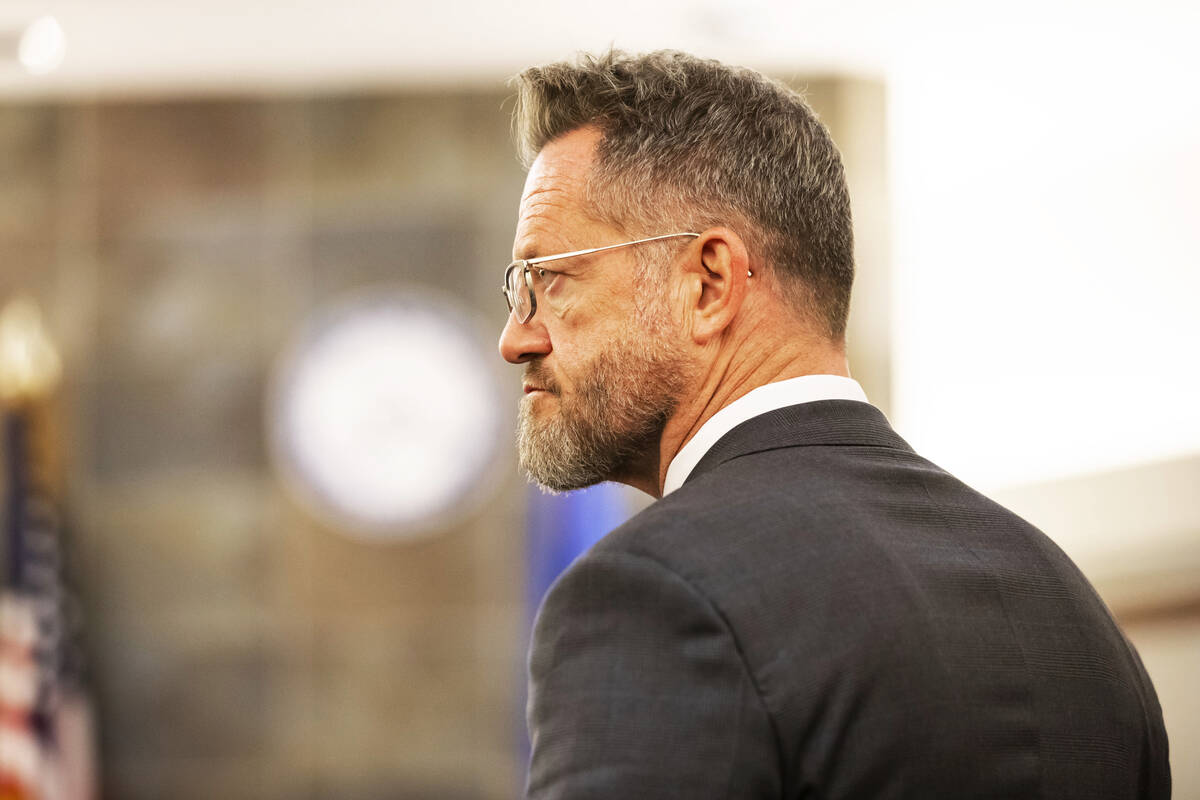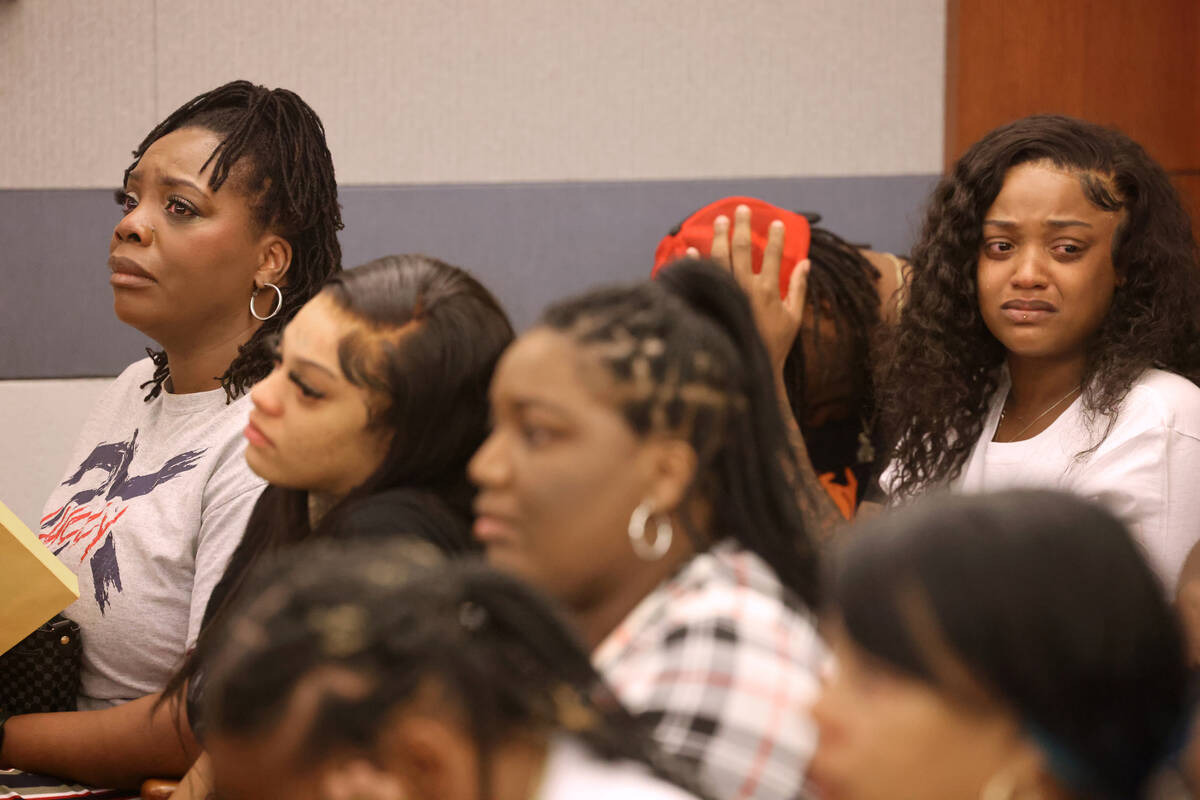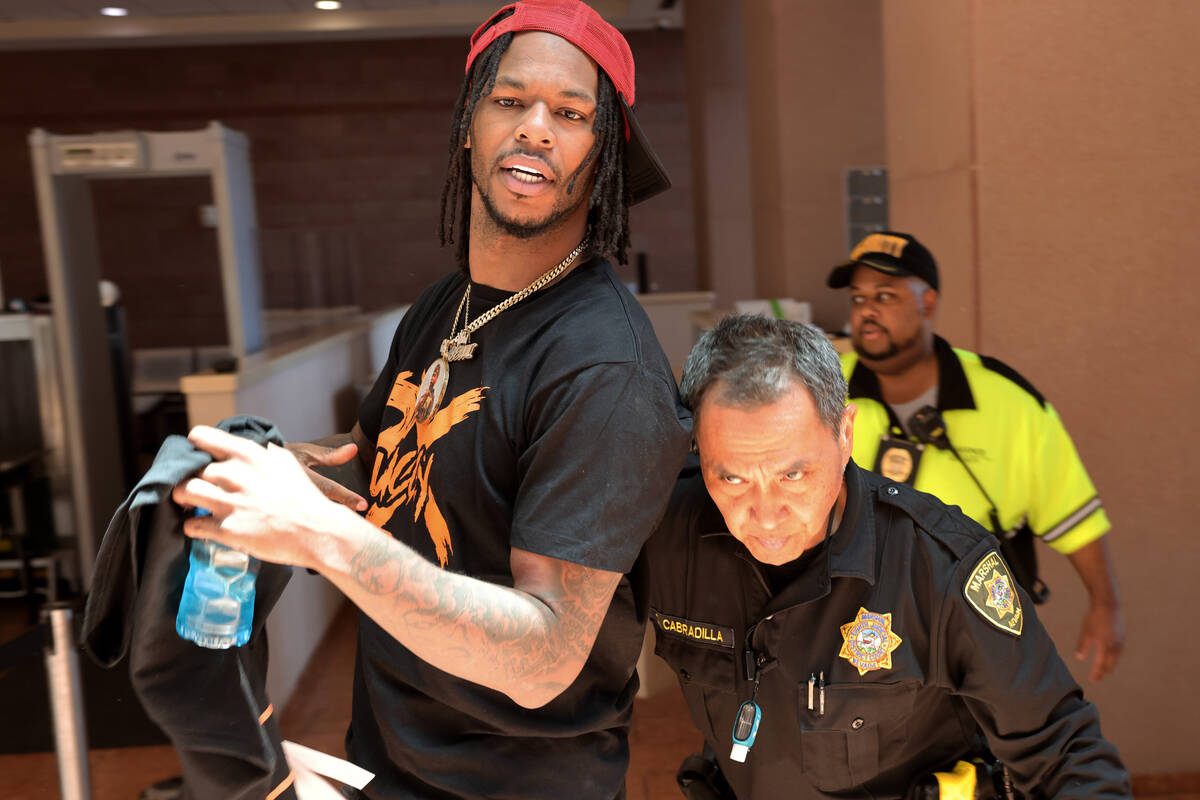 A 23-year-old man was sentenced to life in prison with the possibility of parole on Tuesday for the 2020 killing of a local rapper.
Jcahoyl Ducksworth shot and killed 20-year-old Charles Vailes Jr., who went by the stage name Luccy2x, at a gas station near Lake Mead Boulevard and Losee Road, prosecutors said. Police initially arrested 22-year-old Kalin Qualls in connection with the killing, and Ducksworth was arrested and charged days later, court records show.
Prosecutors accused Qualls of driving himself and Ducksworth to an area near the gas station, according to transcripts from an April 2020 preliminary hearing. Ducksworth then got out of the car, ran to the gas station and fired into the vehicle that Vailes was a passenger in, shooting the rapper.
Vailes' friend, who was driving the vehicle, sped toward another friend's house before calling 911, according to the transcript.
Chief Deputy District Attorney Binu Palal said Tuesday that Vailes was an "up-and-coming artist" and that the shooting appeared to stem from a "music rivalry." He said Ducksworth was angry over a song in which another rapper referenced one of Ducksworth's friends who had been killed.
"This back-and-forth is just a vicious cycle that leaves so many people hurt and victimized," Palal said.
Vailes' mother, Kristal McClodden, said her son didn't write or produce the song.
"He didn't do anything with or to the song at all, so that still leaves a lot of unanswered questions," she said.
District Judge Jacqueline Bluth sentenced Ducksworth to life in prison with the possibility of parole after 12 years, although he also received about three years' credit for time served in jail since his arrest.
Ducksworth pleaded guilty in March to conspiracy to commit murder and second-degree murder with a deadly weapon, court records show. Qualls is scheduled to stand trial in April.
Defense attorney Robert Draskovich said there was a "history" to the dispute but did not elaborate further on the circumstances of the killing.
"I believe that the negotiation truly reflects a just sentence," he said during Tuesday's hearing.
Ducksworth did not give a statement to the judge on Tuesday.
The courtroom was packed with family members supporting both Vailes and Ducksworth. Five of Vailes' relatives spoke to the judge during the hearing.
Vailes left behind a 3-month-old daughter at the time of his killing, his family previously told the Review-Journal. He was also known for rapping and volunteering at community events. McClodden said Tuesday that her son loved being from Las Vegas and that he made her proud to be a mom.
"He knew the struggle, and he felt that he always wanted to give back to the less fortunate," McClodden said following Tuesday's hearing.
McClodden said she was also frustrated with Ducksworth's sentence, and that she didn't realize the judge wouldn't order a sentence that was longer than the period laid out in the guilty plea agreement.
Before sentencing Ducksworth, Bluth said she was "tired" of seeing families ripped apart because of retaliation shootings.
"I can only hope that there is no revenge killing in regards to this, because I don't want to be here on another young family," she said. "… I just pray that it stops."
Outside of Bluth's courtroom, marshals had to separate the two families as they were leaving the building.
Contact Katelyn Newberg at knewberg@reviewjournal.com or 702-383-0240. Follow @k_newberg on Twitter.