Man sentenced to death in fatal Las Vegas Strip shooting gets new trial in rape, robbery case
December 16, 2016 - 1:53 pm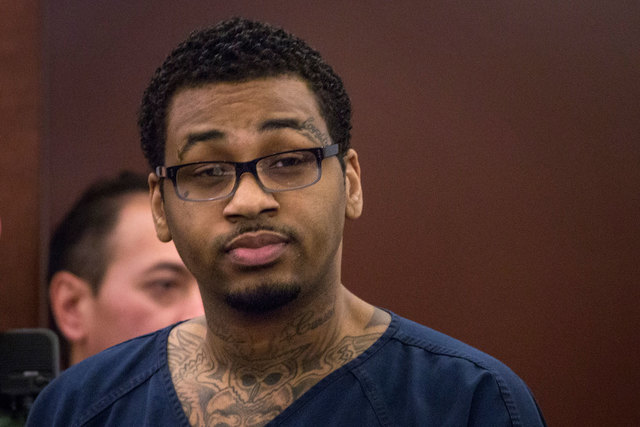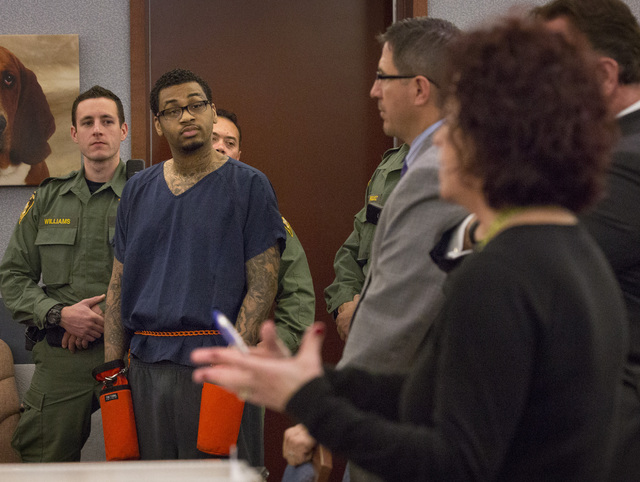 CARSON CITY — Ammar Harris, a self-proclaimed pimp sentenced to death for a shooting and fiery crash that killed three people on the Strip, has been granted a new trial by the Nevada Supreme Court on a previous rape and robbery conviction.
A three-judge panel, in an order dated Thursday, said Clark County District Judge Kathleen Delaney erred by not allowing Harris to represent himself at his trial for the June 2010 sexual assault and robbery of a woman in Las Vegas.
Justices Michael Cherry, Michael Douglas and Mark Gibbons reversed Harris' conviction and sent the case back to District Court. The justices said the lower court denied Harris' motion to act as his own attorney "solely on its belief that Harris lacked the legal skills and knowledge to represent himself."
The Supreme Court said the "deprivation of the right to self-representation is reversible, never harmless error."
"The right to represent yourself is a fundamental right," Harris' attorney, Robert Langford, said Friday. "Just as you have a right to have an attorney, you have a right to reject an attorney."
Clark County prosecutor David Stanton said no decision has been made on whether Harris will be retried. He said his office will evaluate the order in the coming weeks before making a determination.
"I'm disappointed in the decision but understand it," Stanton said.
He said the prosecution was not allowed in the courtroom when Delaney held a hearing to consider Harris' motion on self-representation, and he noted that the transcript of the hearing then was sealed by the court. Stanton said his office only received a redacted version of the proceeding.
"We were disappointed that we weren't permitted to be in the hearing at least at the time she made her final ruling because we would have raised our concerns about the misapplication of the standard," he said.
Harris received a sentence of 16 years to life in prison after a jury convicted him of three counts of sexual assault and one count of robbery.
In January he was formally sentenced to death for a deadly shooting and fiery crash that left three people dead on the Strip in February 2013.
Prosecutors said Harris pulled alongside Kenneth Cherry Jr.'s car on the Strip and shot the 27-year-old, killing him. Cherry's Maserati then slammed into a taxi, causing an explosion that killed driver Michael Boldon, 62, and his passenger, Sandra Sutton-Wasmund, 48, a mother of three from Washington.
Stanton said the previous rape conviction was not used as an "aggravator" by the prosecution in arguing for the death penalty in the murder case.
Contact Sandra Chereb at schereb@reviewjournal.com or 775-461-3821. Follow @SandraChereb on Twitter.
RELATED
Strip killer Ammar Harris sentenced to death
Judge sentences Ammar Harris to death for Strip shooting that left 3 dead — VIDEO