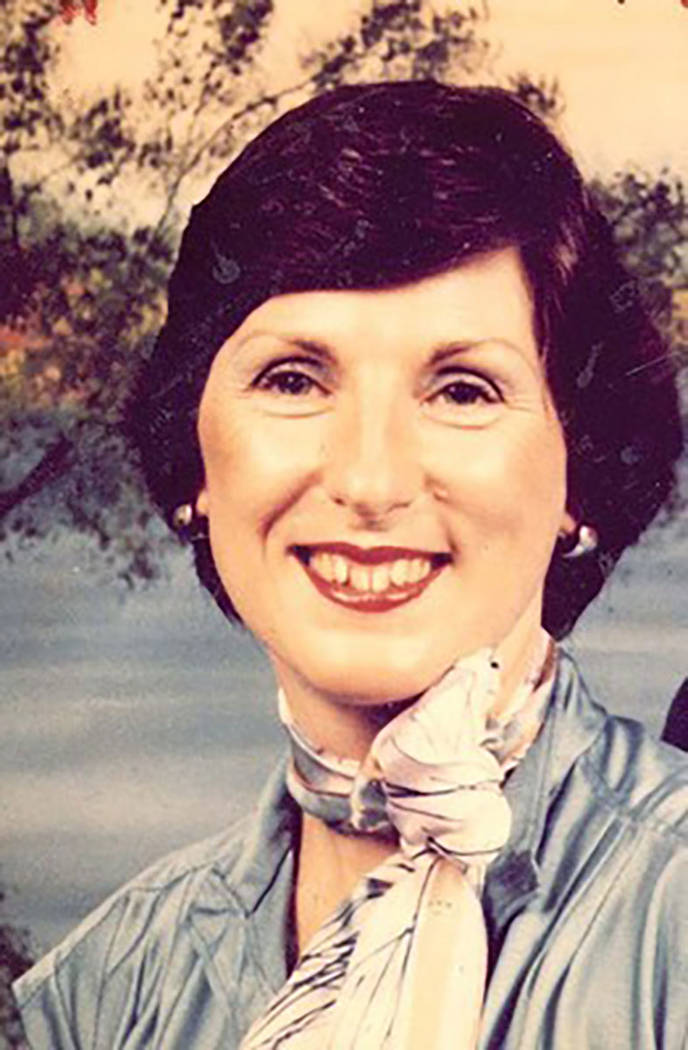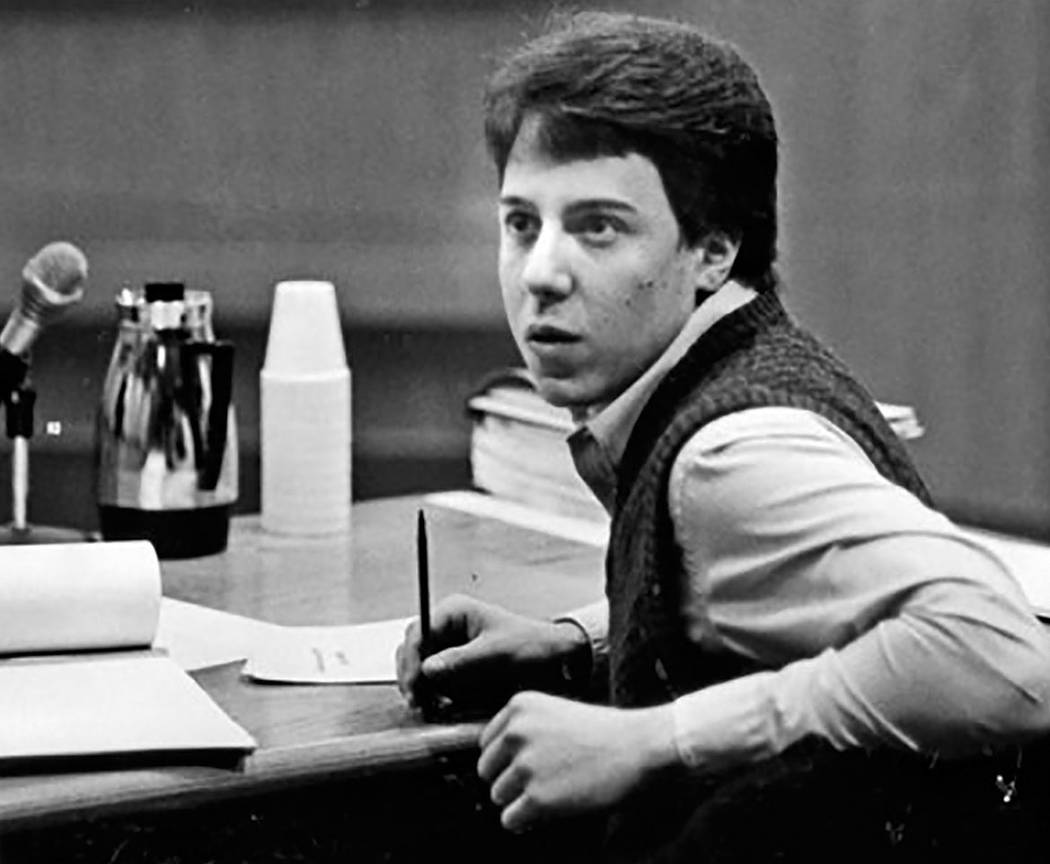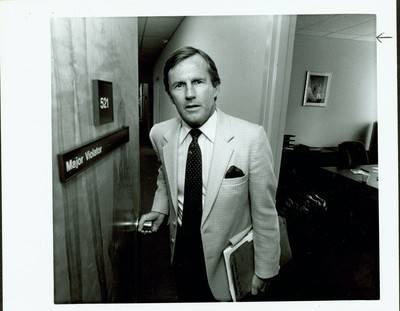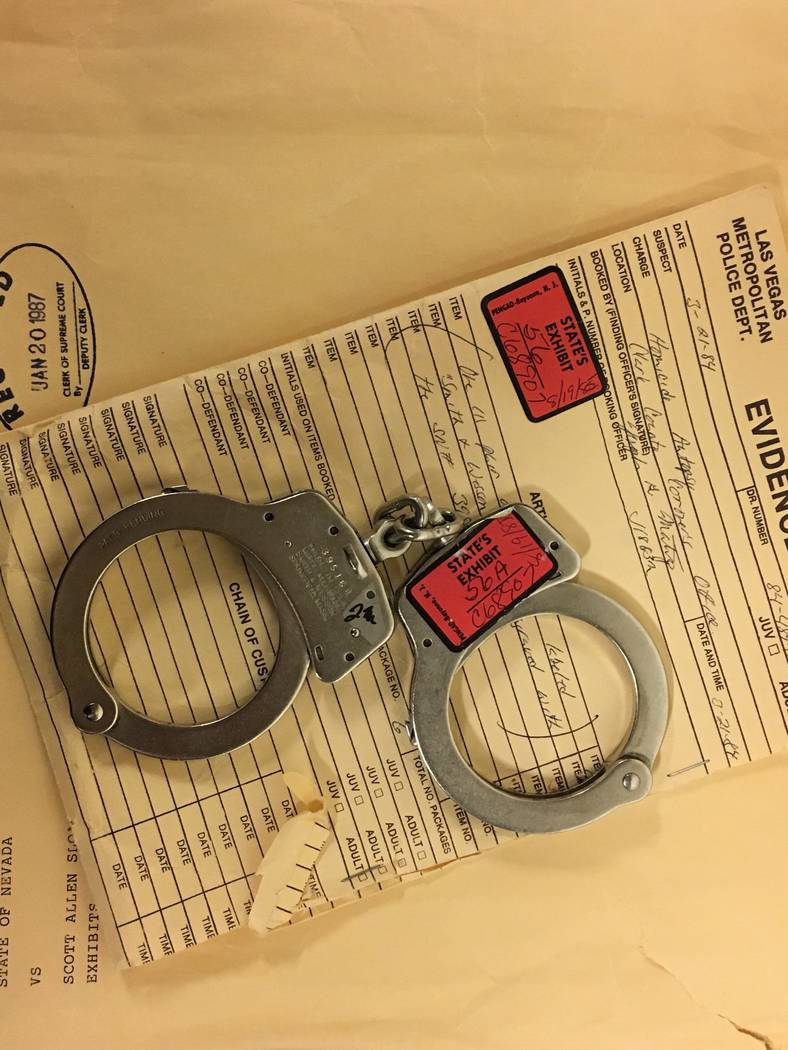 Convicted killer Scotty Sloan earned his freedom with a vague two-minute commentary on a decades-old rape and murder.
Nearly 34 years after Nancy Menke was bludgeoned and shot, Sloan publicly admitted his guilt for the first time to the Nevada Parole Board.
"I don't remember much of what happened that night with the crime," he said, reading a statement at his 13th hearing before the board. "I can't explain what happened that horrible night in 1984. I don't remember committing those crimes, but I did."
The speech worked. The four-member panel granted Sloan's release. The 50-year-old man, who was 16 when he committed the gruesome crime, is scheduled to walk free in less than a month.
A prosecutor who tried to ensure that Sloan remained behind bars for life said he was "stunned" by the board's decision.
"Granting of parole to Mr. Sloan is incredulous to me," Chief Deputy District Attorney David Stanton said. "I can't think of a more dangerous person to be released from the prison system, regardless of his age at the time of the offense."
A spokesman for the parole board did not respond to a Las Vegas Review-Journal inquiry about Sloan's release.
"The parole board better hope that they got it right," Stanton said. "Because if Scott Sloan reoffends, there's going to be some people who are going to be held to answer some pretty tough questions. I'm dumbfounded that anybody can make that assessment of Scott Sloan and grant parole. He would be the ticking time bomb of the worst kind."
'I remember shooting and running'
Menke, a 41-year-old cosmetics saleswoman, was abducted near the Boulevard Mall after leaving work. She was beaten with rocks, strangled, raped and shot six times at point-blank range before her handcuffed body was left in her blue Honda Civic.
Her brown leather high-heel shoe was found on the side of the road near the intersection of Harmon Avenue and Mojave Road, and her body was discovered near Harmon and Lamb Boulevard, less than 2 miles from where Sloan lived with his mother.
Seated behind a table at the Lovelock Correctional Center in late January, Sloan, also identified as Scott Sloane, implied that drug use could have contributed to his memory loss but said he doesn't recall ingesting narcotics on March 20, 1984.
"I may have done drugs that night," he said. "I don't remember most of that day. I remember shooting and running. I remember a lot of shots, matter of fact. And running."
That's a far different story than the one he maintained for nearly three and a half decades. According to his version of events at the time, black men attacked him while he searched for parts for his 1974 Mazda, and the men returned him to the same spot where Menke was killed.
But Sloan's semen was found in the victim's body, and through the years he lost repeated legal appeals, as DNA tests pointed overwhelmingly to his guilt.
In August 2016, about five months after the U.S. Supreme Court ruled that teens who received life sentences for killing a single person should have a chance at parole, Sloan gave up his court battles. Nevada had passed a law that stated that those convicted of crimes that occurred when they were younger than 18 and resulted in the death of only one victim should be eligible for parole after 20 years.
'The overkill was horrible'
Retired Metropolitan Police Department Detective David Hatch, who investigated 417 slayings in the valley and worked on about 800 homicides overall, remembers walking up on the grisly crime scene.
"I don't think they grasp the brutality and what he did to her," Hatch said. "Most parole boards have never lost a loved one and don't understand just what people like that do. It's just sad. They don't understand the viciousness of what he did to her. The overkill was horrible."
Authorities at the time were shocked when they realized a 16-year-old had committed the crime.
"You can sit in the same room with him, and you know you're sitting with pure evil," Hatch said. "Some people deserve a second chance, and he does not. He's just an animal in a cage, wondering how he's going to get out."
Criminal defense attorney Kristina Wildeveld told the parole board that Sloan grew up as "an all-American kid who liked to play baseball and basketball."
He fought his conviction, she said, because he had no recollection of the crime.
"He has spent the last 33 years in prison questioning, 'How could I have done this? It couldn't have been me who did this. It's not me. It's not who I am,'" Wildeveld said.
She pointed to the new law and Sloan's clean record behind bars.
"He is doing everything he can to better himself and address any issues that might have brought him to prison in the first place," the attorney said.
'I just want to work'
Sloan expressed remorse during the January parole board hearing.
"Throughout the decades it continues to be a horrible feeling knowing that I am the reason for so much pain, sorrow and anger, and that I am the reason for the loss of a wife, mother and friend," he told the parole board. "It is a tremendous burden. … I truly am sorry for the life I took and for causing so much grief."
He said he hopes to work with his father, who owns a pool-cleaning business, and ultimately branch out into home remodeling and vehicle restoration, which he picked up by watching television in his cell. He plans to live with his father in northwest Las Vegas.
"I just want to work," he said. "I just want to somehow contribute. Believe it or not, I just want to pay taxes. I just want to be known as an average citizen, although that won't happen obviously being on parole."
As a teen, Sloan dropped out of Chaparral High School. He had been working as a delivery boy for Pizza Inn when authorities linked him to Menke's death.
His mother and grandmother, who since have died, told a juvenile officer at the time that he was a "well-behaved young man whose behavior has never been a cause for concern." He had plans to take a GED test and enroll in community college, they said.
The officer did not believe them.
"This is a young man who was failing academically, was behaving like a loner, and really appeared to be floundering," the officer wrote. "It appears obvious that he makes most of his decisions without depending on parental directives. It also appears that he fabricated a very sophisticated story and told this story to a neighbor to account for his whereabouts, appearance and behavior on March 20, 1984."
Contact David Ferrara at dferrara@reviewjournal.com or 702-380-1039. Follow @randompoker on Twitter.