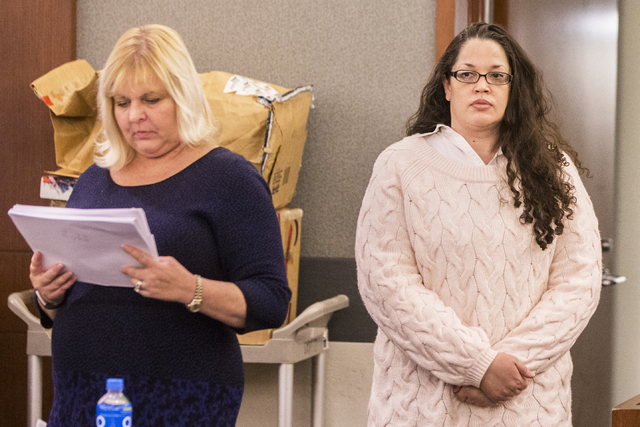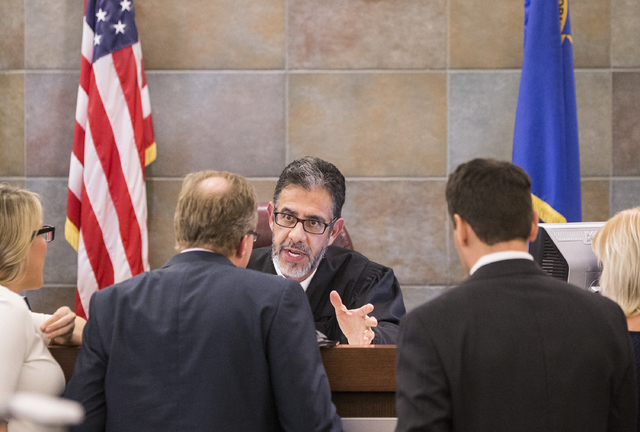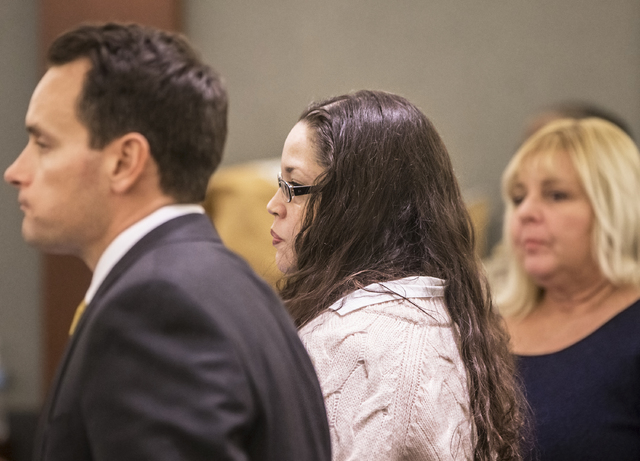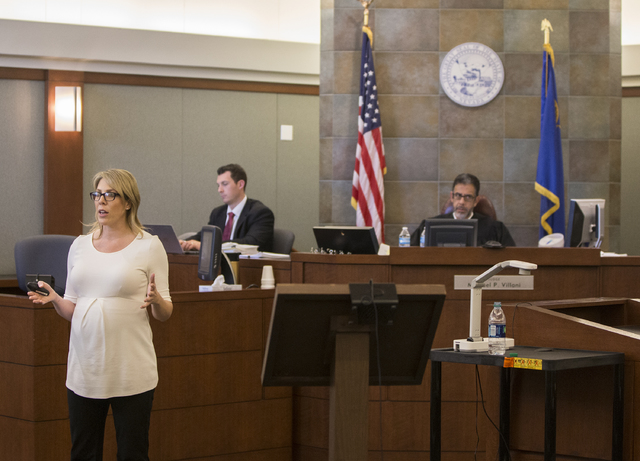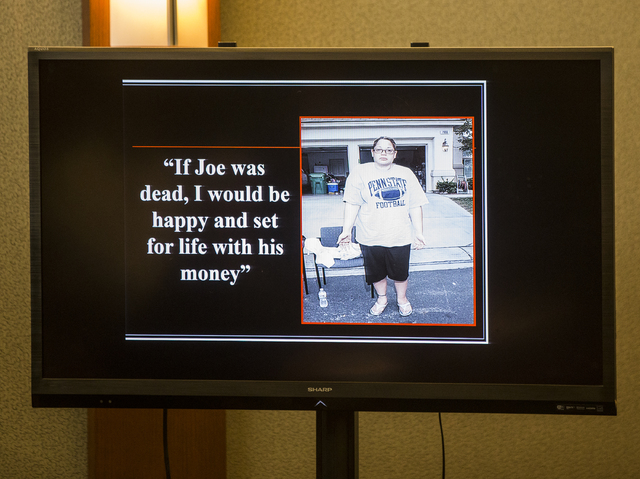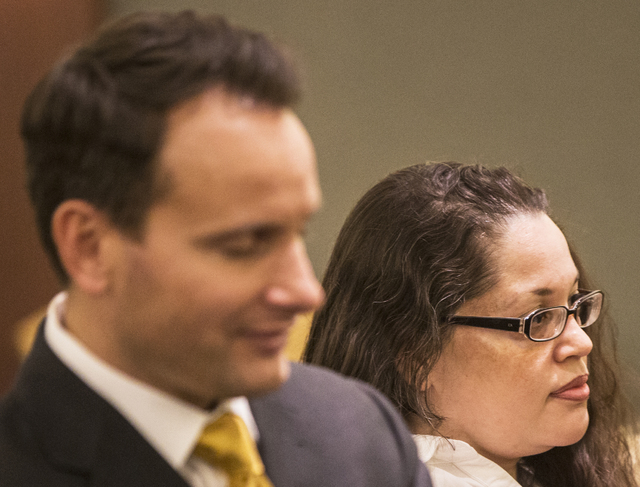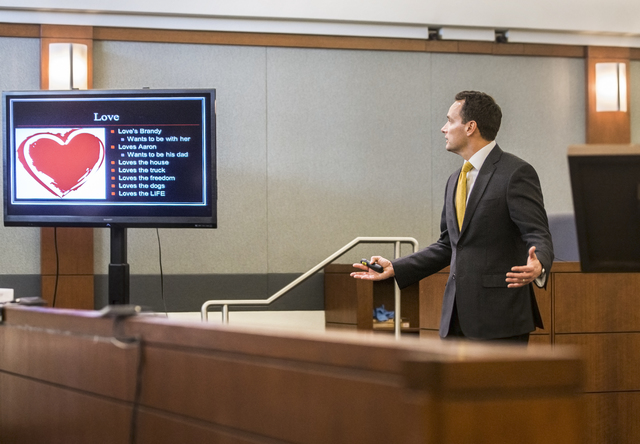 Brandy Stutzman helped ditch the killer's bloody clothes, sent text messages to her husband, knowing he was dead, then feigned surprise when she found his body in his northern valley home, prosecutors said Friday.
She had just sent the couple's 5-year-old son off to a park with the man who had stabbed Joe Stutzman 15 times, severing his ring finger.
In late 2010, the 31-year-old Las Vegas woman had convinced 19-year-old Jeremiah Merriweather to kill 32-year-old Joe Stutzman "because of her sheer laziness and pure greed," Chief Deputy District Attorney Michelle Fleck told jurors during closing arguments of Brandy Stutzman's death penalty trial.
On Monday, jurors are expected to resume deliberating the case against Stutzman, who would be only female on Nevada's death row if the panel decides she is guilty of first-degree murder and deserves execution.
Stutzman orchestrated at least three plans to have her husband killed and often talked about life without him among teenagers she plied with alcohol and drugs while Joe Stutzman worked overseas as a military aircraft mechanic, according to prosecutors.
"If Joe was dead, I would be happy and set for life with his money," Fleck quoted the defendant as saying. "My life would be so much better if he was dead."
But defense attorney Josh Tomsheck said Merriweather, who has pleaded guilty to first-degree murder and burglary, killed on his own because he loved Brandy Stutzman, her son, and even her two dogs, Phoenix and Bella.
Merriweather, who faces 21 years to life in prison, was "motivated under the most powerful emotion there is," Tomsheck said. But she didn't feel the same for Merriweather.
Brandy Stutzman told police in a 911 call placed by a neighbor that she found her husband dead on the afternoon of Nov. 7, 2010, at his Quail Prairie Street home. She had been arrested for domestic violence earlier that same year, police said at the time, and was living with a friend while the couple tried to work things out.
The Stutzman home turned into a disheveled "flop house" while her husband was away, and his lucrative work paid for her lifestyle, according to prosecutors, who said she also stood to gain $213,000 from Joe Stutzman's life insurance policy.
Chief Deputy District Attorney Frank Coumou called Brandy Stutzman the "manipulator in chief."
Tomsheck said there was "not a shred of evidence" Brandy Stutzman thought she would receive insurance money.
The lawyer also argued that Merriweather killed on his own and without help from the defendant.
"This case is fraught with reasonable doubt," he said.
Contact David Ferrara at dferrara@reviewjournal.com or 702-380-1039. Follow @randompoker on Twitter.