'My son didn't deserve it': Family mourns slain teen in vigil
Updated March 29, 2023 - 7:54 pm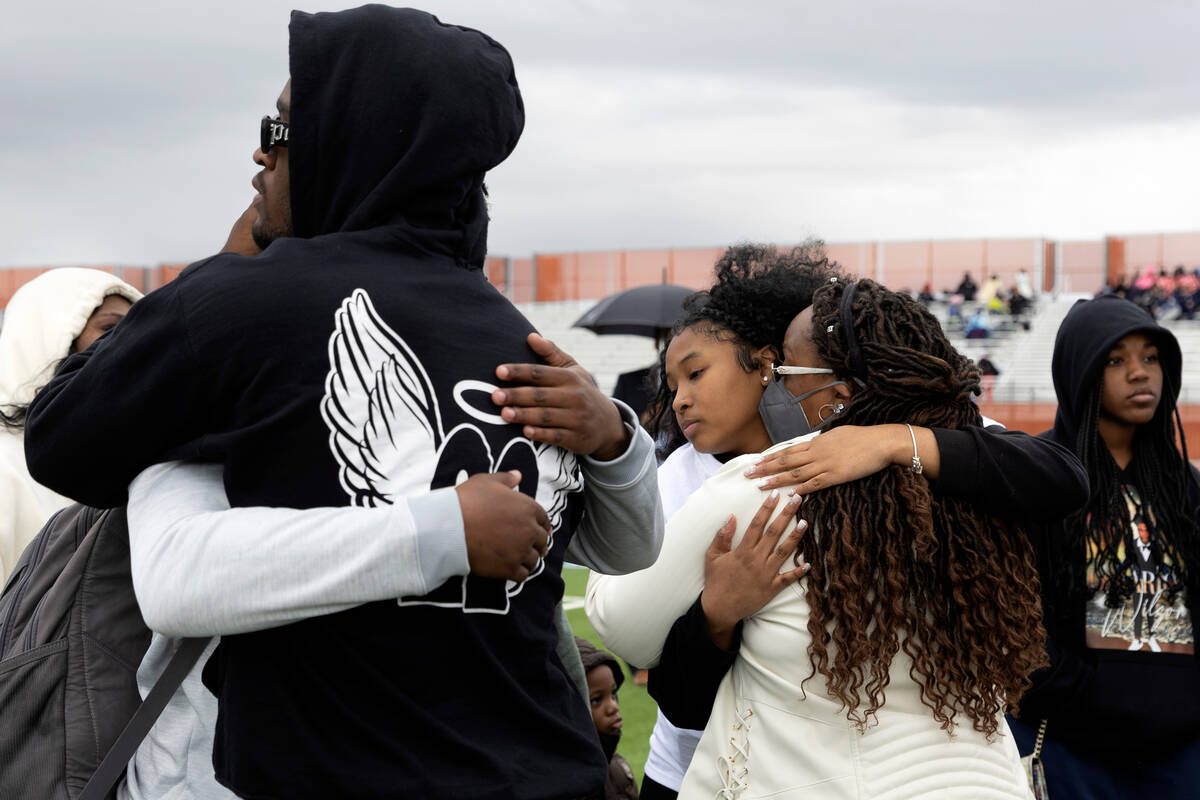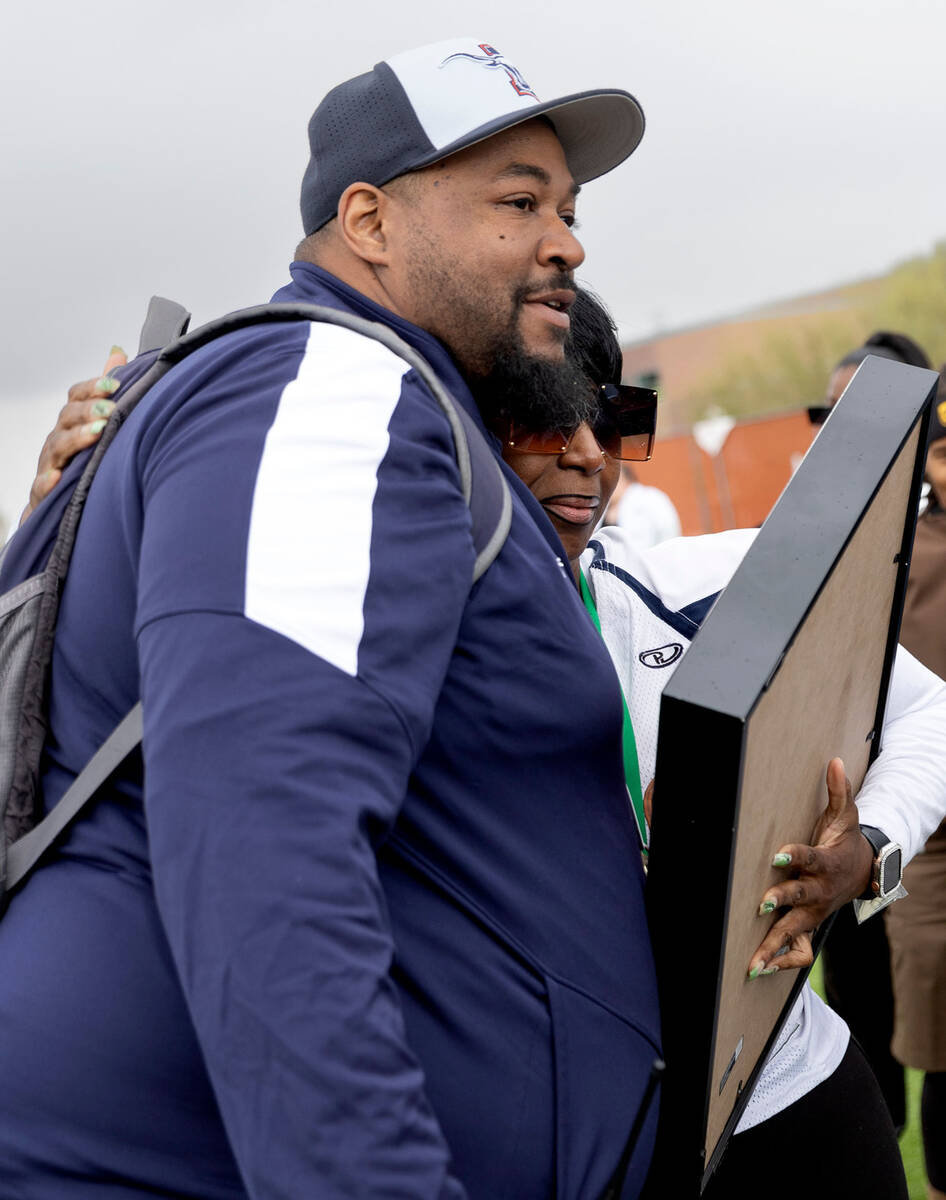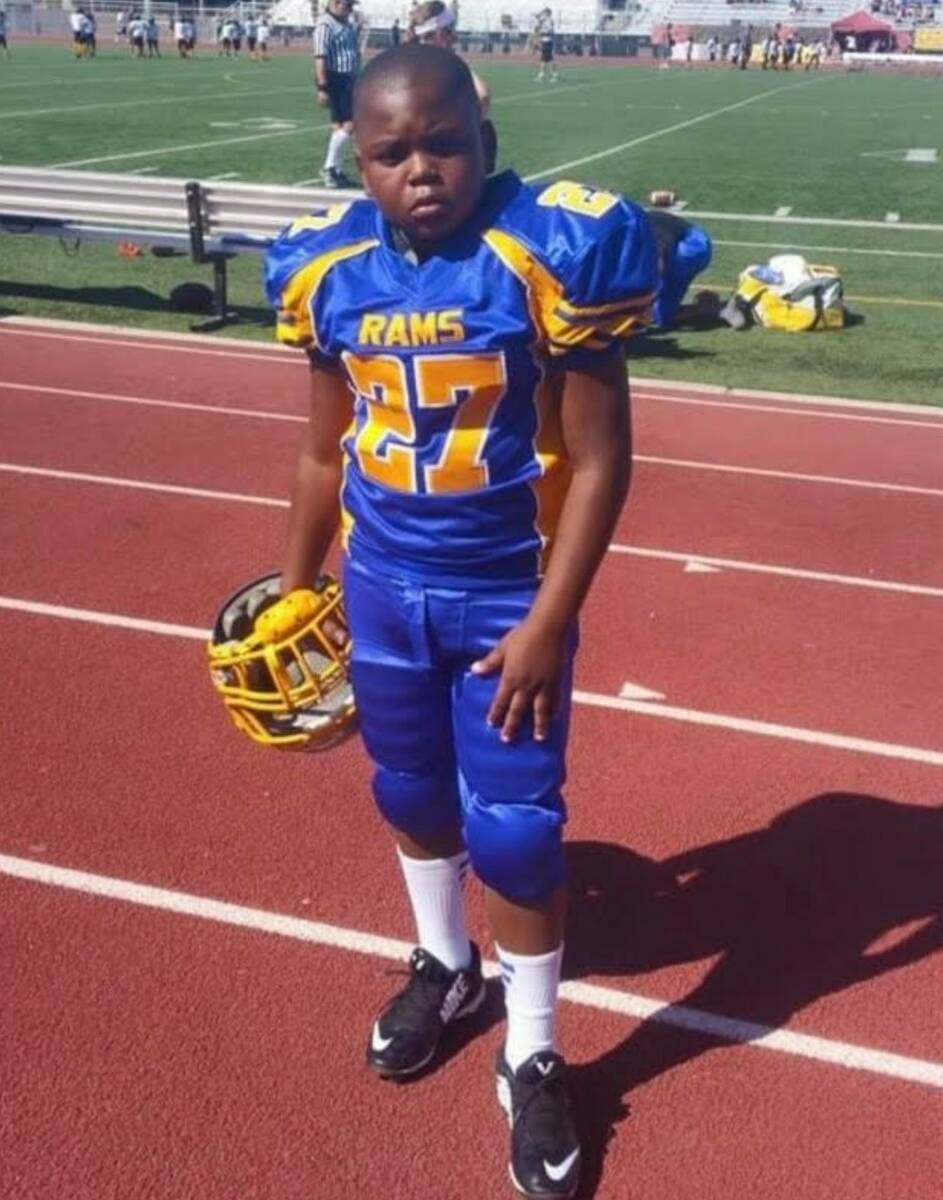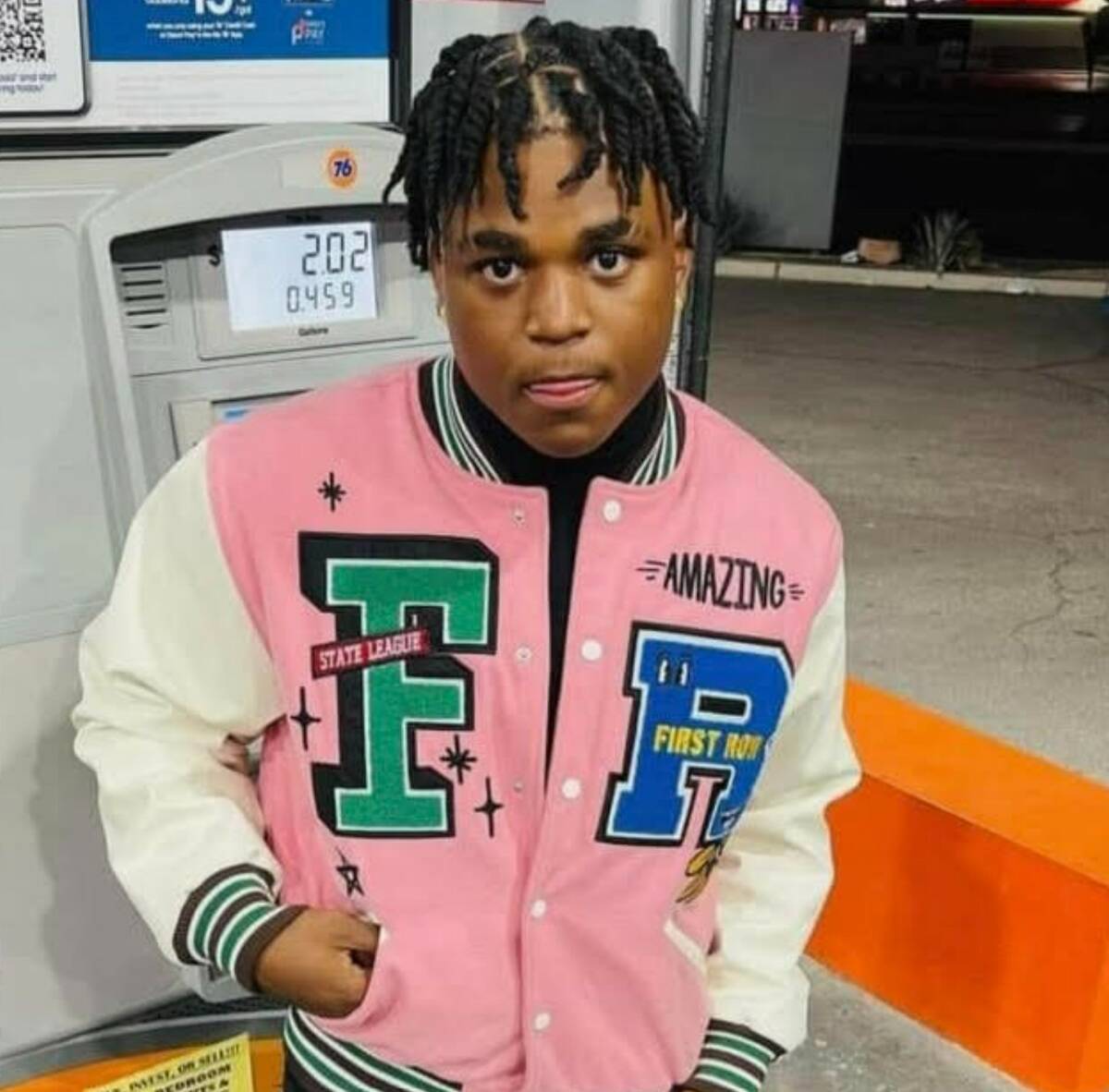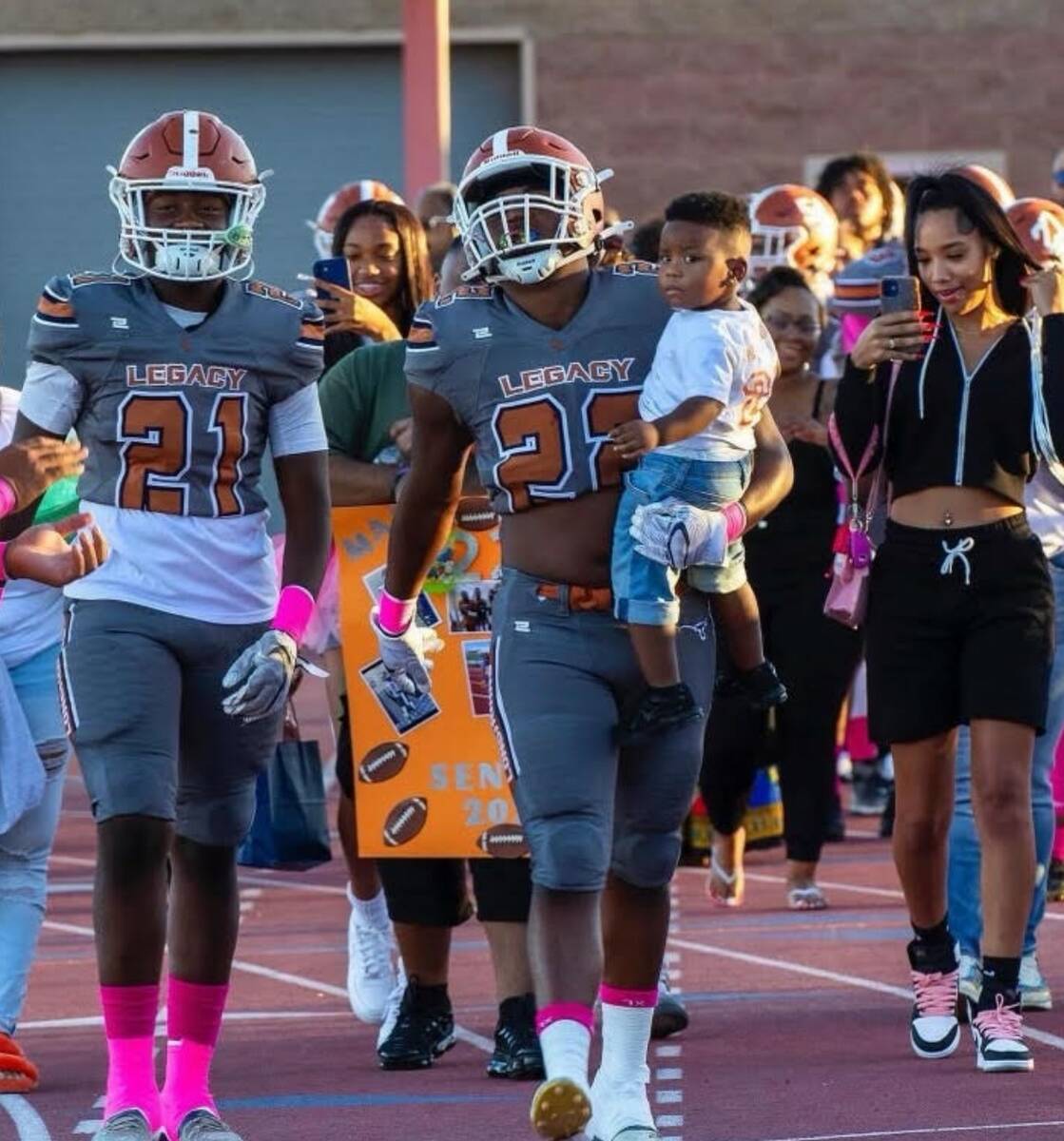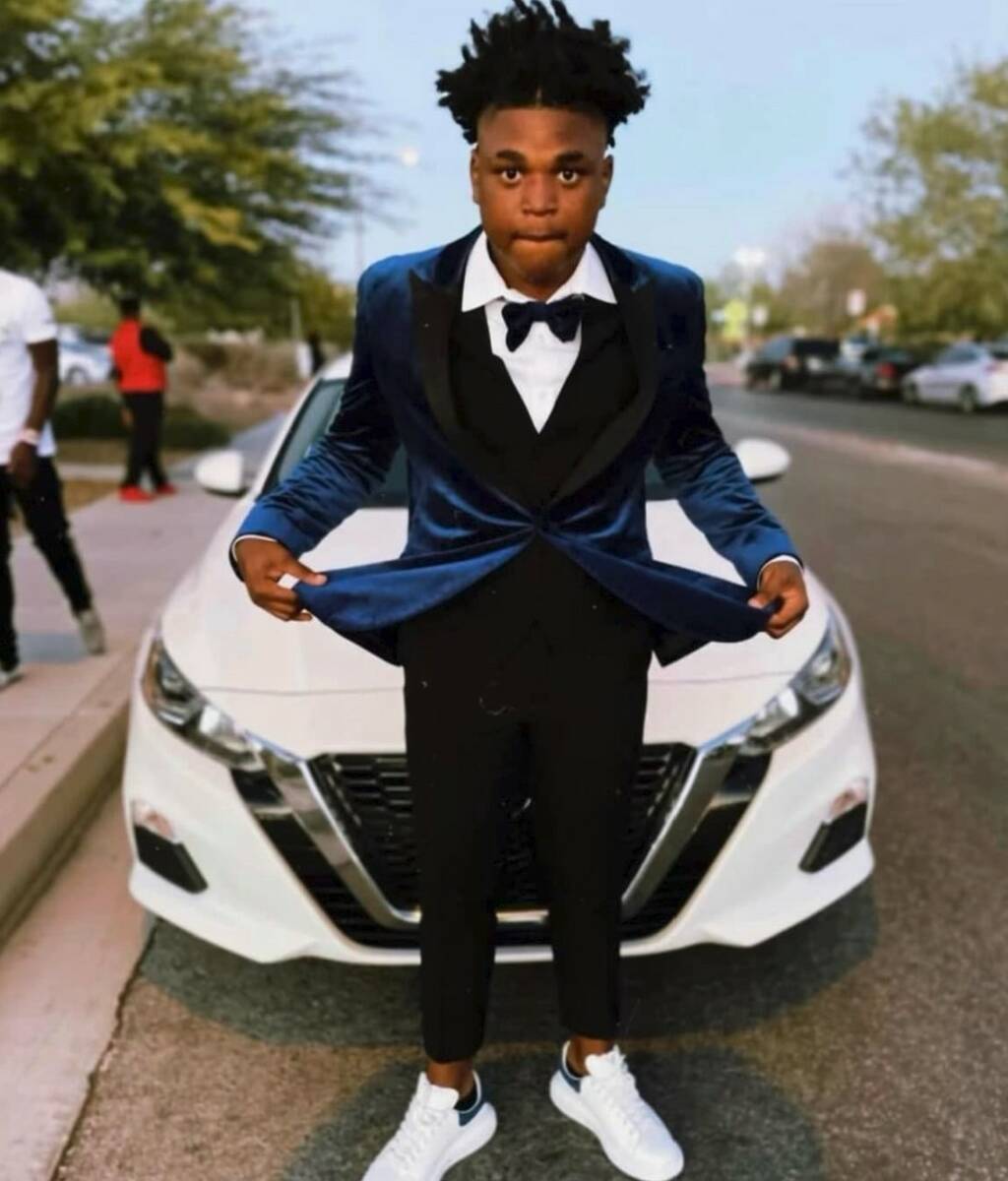 It's a mother's worst nightmare: the death of a child. Laquinna Wiggins said she was struggling to put her feelings into words after her son Omarion Wilson, 17, was shot and killed during a birthday party at a Las Vegas hotel Saturday night.
"I'm not good at all," said Wiggins, 44.
She and the rest of Wilson's family and friends, who were also trying to cope with the sudden loss of the North Las Vegas teen, were joined Wednesday afternoon by hundreds of other people at a vigil for Wilson on the football field at Legacy High School.
"I never thought so many people loved my son," Wiggins said.
Surrounded by a large crowd on the football field, Wiggins was given her son's football jersey, which was framed, and his helmet, which had been signed by his teammates. Wilson, who wore No. 22, was a middle linebacker for the Longhorns.
Wiggins also received a medal and first-place trophy honoring Wilson's achievements at a recent track meet. There was also a moment of silence, and balloons were released. Many people hugged each other and sobbed.
"He got a lot of love from a lot of people," said Wilson's uncle, Jeremiah Wiggins, 35.
According to the Metropolitan Police Department, officers responded to a fifth-floor room at The Platinum Hotel and Spa on Flamingo Road at Koval Lane just after 9:15 p.m. Saturday night to find Wilson with a gunshot wound.
Police said he was shot at a birthday party in the hotel room after some uninvited people showed up and a fight ensued. Wilson was taken to Sunrise Hospital and Medical Center, where he was pronounced dead at 10 p.m.
The suspected shooter fled, Metro Lt. Jason Johansson said at the scene Saturday night. No arrests have yet been made.
"My son didn't deserve it," Wiggins said.
After the vigil, Wilson's older brother, Quan Britton, 23, said Wilson "was my everything." Growing up, it was always Britton, Wilson and their mom, Britton said. He said he was in a lot of pain.
"I tell everybody it's going to be all right, but I feel like it'll never be all right," Britton said. "I tell everybody to keep their heads up, but my head be down."
Asked to describe Wilson, his relatives said he loved being around people, was always on go, and was excited about his high school prom this Saturday. They spoke of his sense of style, his way of standing out. After the vigil, Britton was carrying Wilson's flashy pink jacket.
"He blew up in this bright pink," Britton said.
Jeremiah Wiggins described Omarion as "the life of the party" and said he had worked on keeping his grades up to play football at Legacy. In the football offseason, Wilson had been competing in track and field.
Jeremiah Wiggins called his nephew 'Mizzle' and spent a lot of time with Wilson as he was growing up, he said. They played on electric skateboards, went to boxing gyms and hung out.
"He's my nephew, but he's more like a son to me," Jeremiah Wiggins said.
Holding the signed football helmet, Wiggins said the vigil and its large turnout helped ease the family's pain. But when the family is alone, he said, that's when the emotions start to pour out.
Wiggins, choked up, then had a message for his nephew.
"I love you, man," he said. "I wish I was there for you — protect you."
Contact Brett Clarkson at bclarkson@reviewjournal.com. Follow @BrettClarkson_ on Twitter.