'My son died in my arms': Former Chaparral High football star shot to death in Las Vegas
January 16, 2017 - 7:08 pm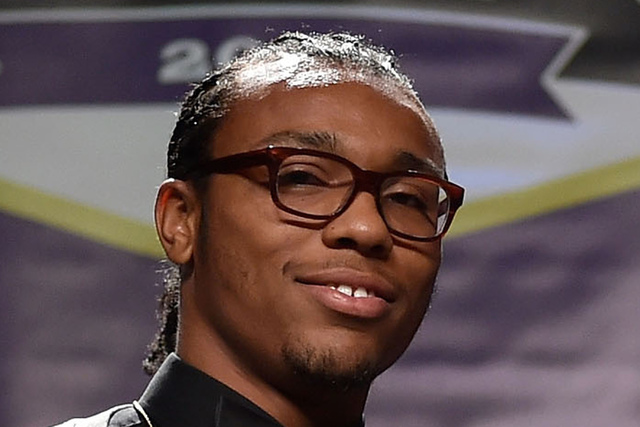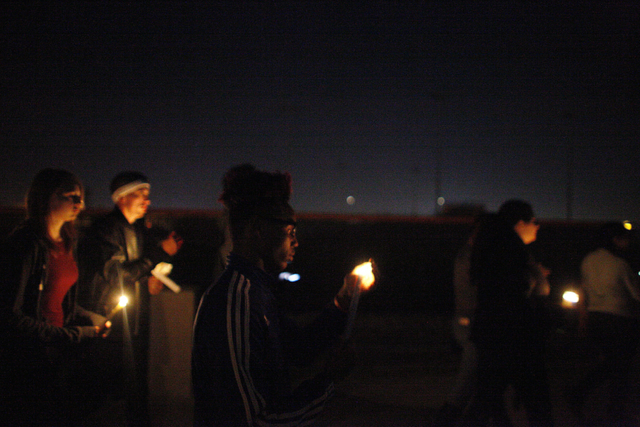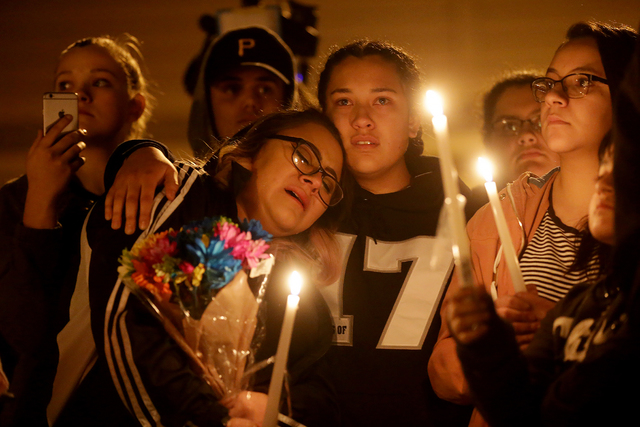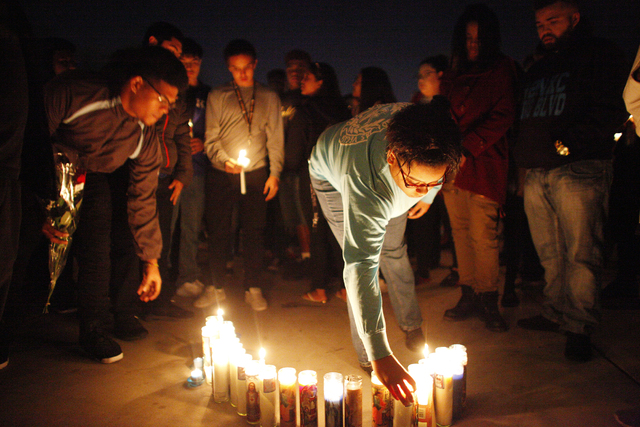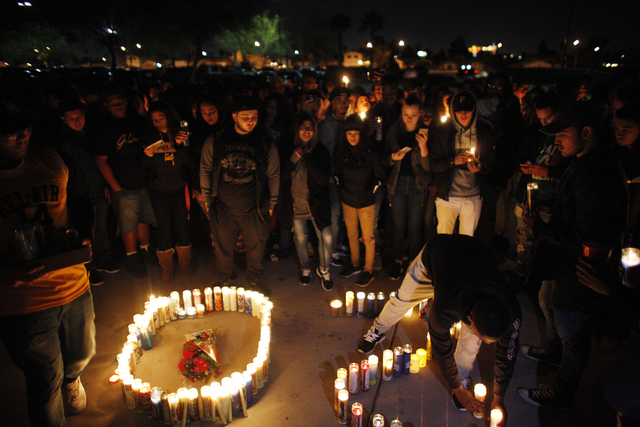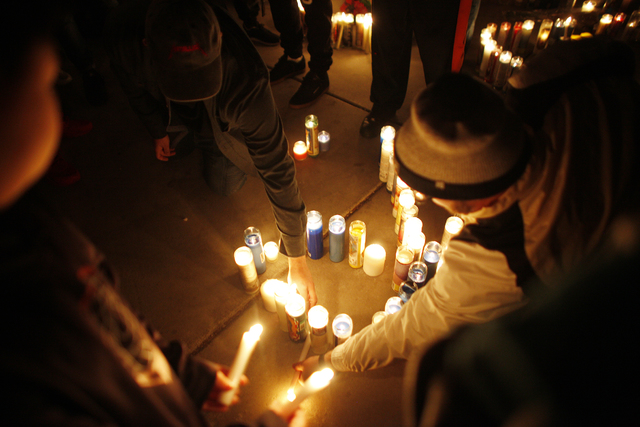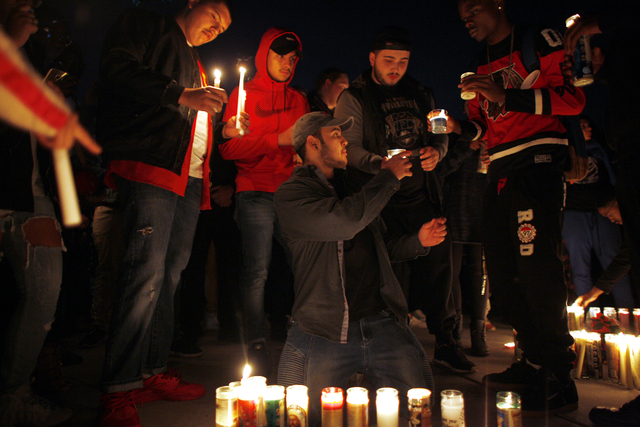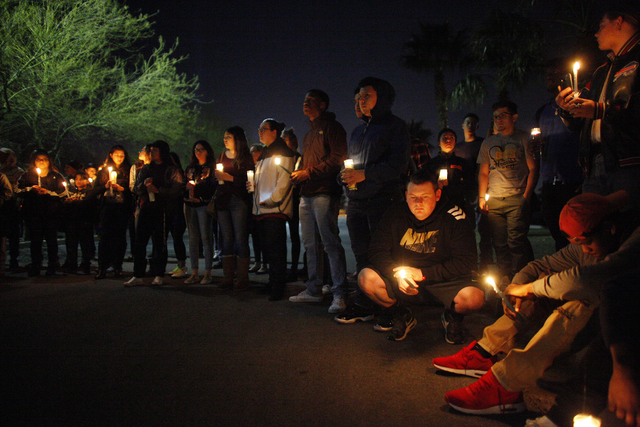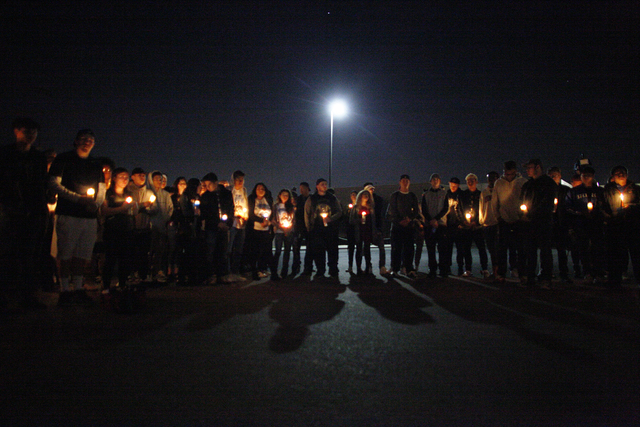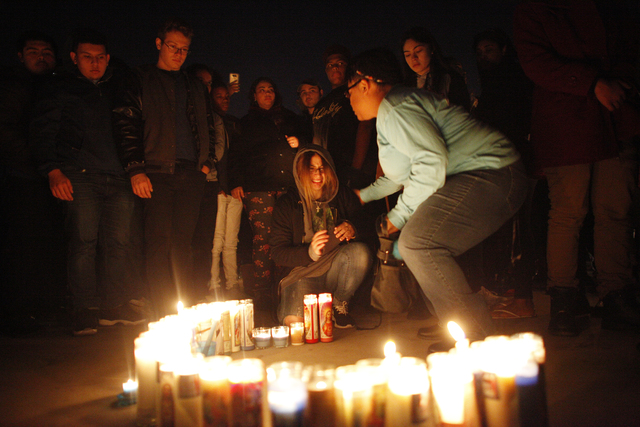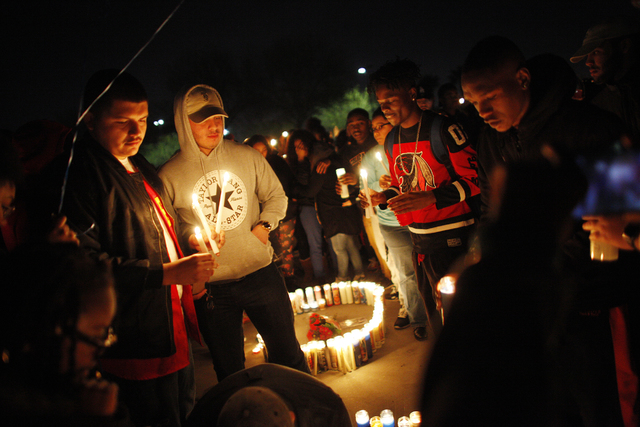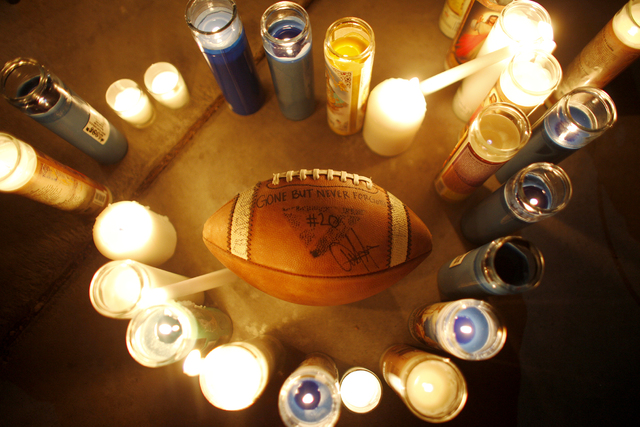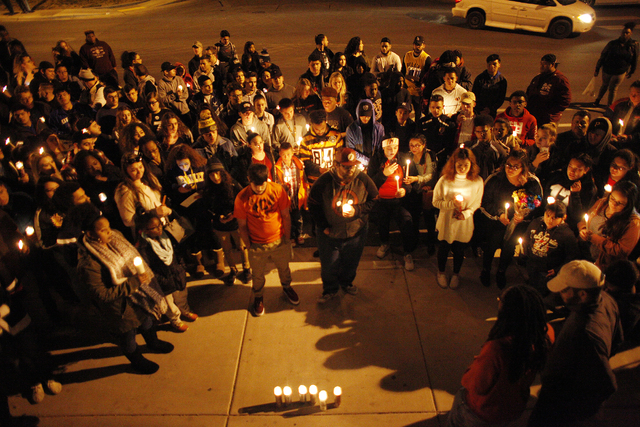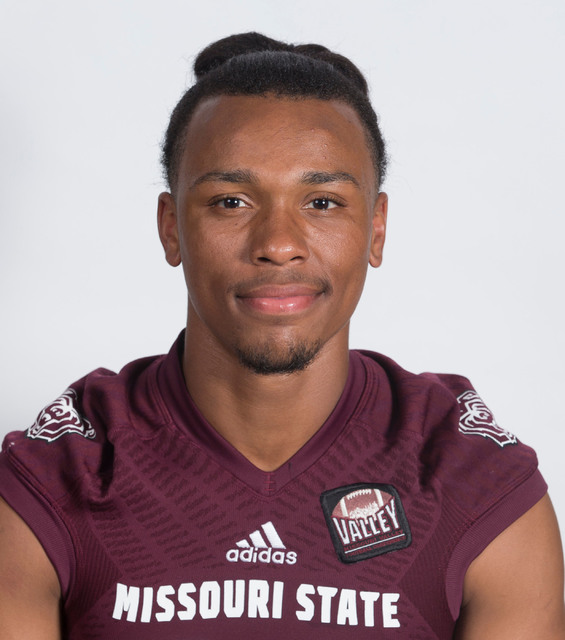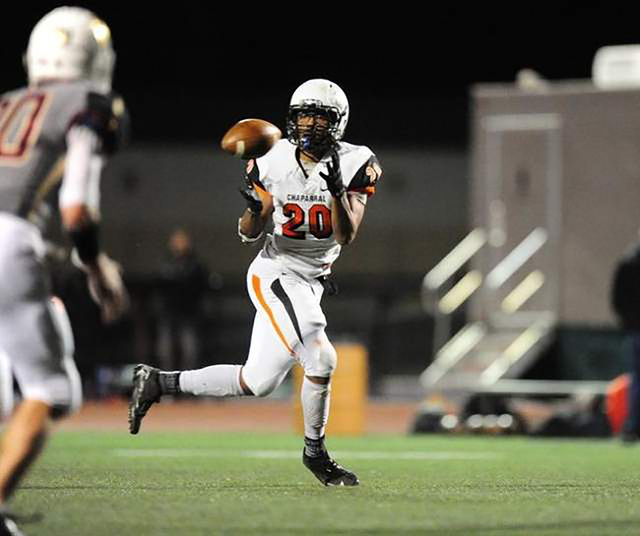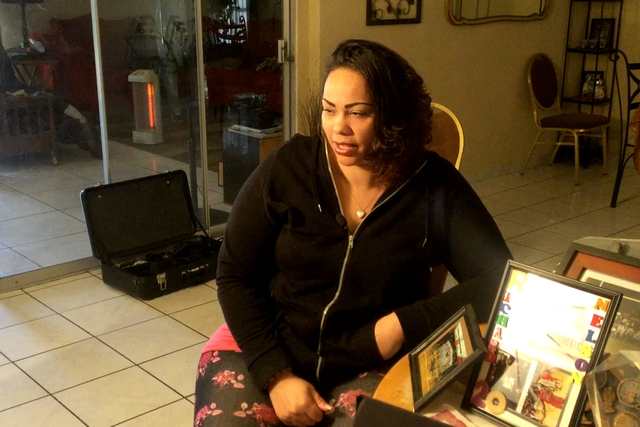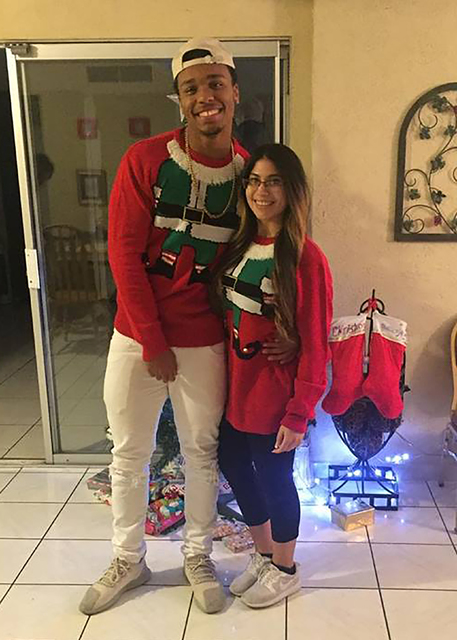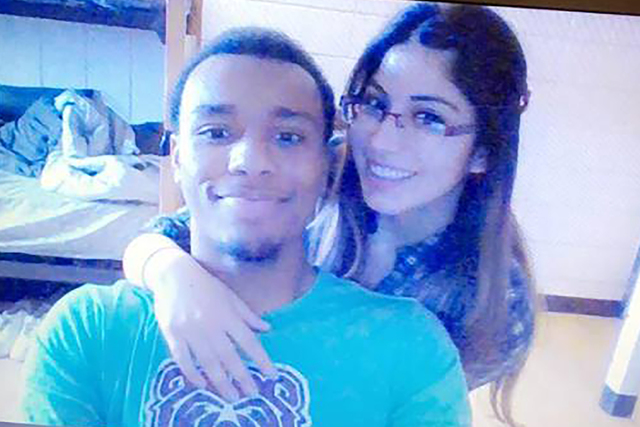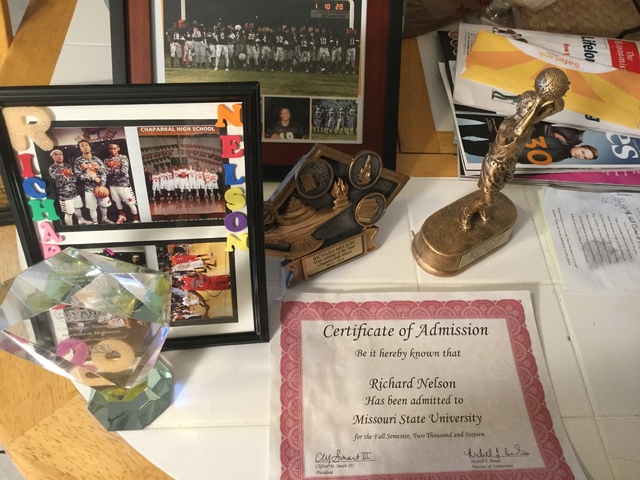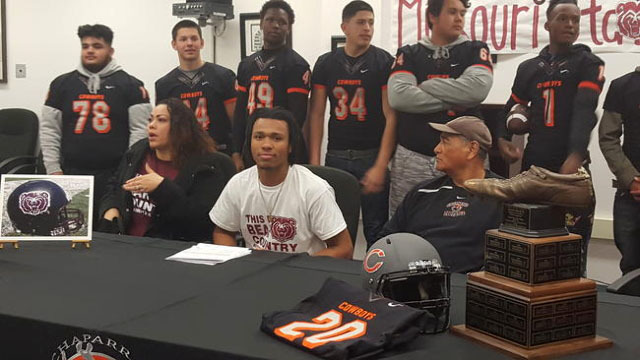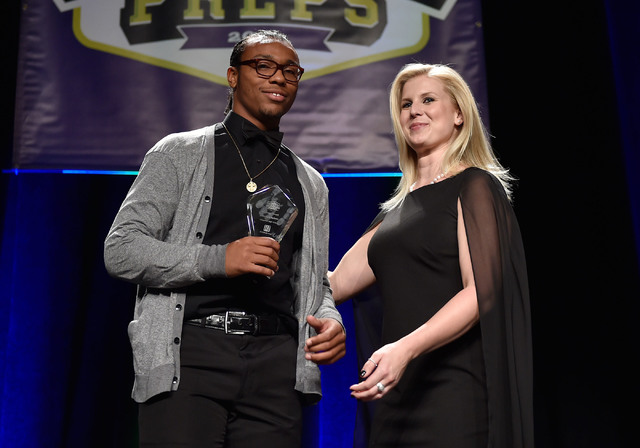 Richard Nelson wasn't the kind of kid to seek trouble, his mother said. He didn't like fights or friction.
But on Saturday night, when he saw his older sister embroiled in an altercation with several individuals, the Chaparral High School graduate was forced into action, she said.
He intervened and paid with his life.
Roxanne Bruce said her 18-year-old son died in a shooting as he tried to stop the fight and defend his sibling. After Nelson pulled one teen off his sister, that person shot him multiple times.
"My son died in my arms," she said. "He took his last breath in my arms."
His girlfriend, Christina Martinez, said she tried to hold Nelson back, but he was determined to protect his older sister.
"I saw blood and everything. … The next thing I know, I look at him in the eyes. I touch his head and his eyes are closed. I heard his last breath and I just cried and cried," she said Sunday. "I knew at that moment that I should have done something more. I wish I could have hugged him one last time. I wish I could have kissed him and said goodbye."
Las Vegas police officers responding to the scene Saturday night outside the family's southeast Las Vegas home found Nelson suffering from multiple gunshot wounds. He was later pronounced dead at Sunrise Hospital and Medical Center.
Bruce said hospital officials told her that Nelson had been shot three times in the back and once in the chest.
The Missouri State University freshman and football player had been home on winter break, his mother said.
"He didn't deserve to die this way. I wish it was me instead of him," she said.
A Metropolitan Police Department statement released Sunday confirms details about Saturday night's shooting on Sacks Drive, including that Nelson was trying to end the fight and help a family member when the shooting occurred.
The teenage shooting suspect is known to the family, and detectives are working to find him, Metro homicide Lt. Dan McGrath told the Las Vegas Review-Journal.
"The mother of the suspect was present during the crime, and if she doesn't come forward, we will find them and make sure they face justice for what happened," he said.
OVERCOMING CHALLENGES
Nelson received the 2016 Courage Award last year during the Las Vegas Review-Journal's Best of Nevada Preps awards. He was recognized for his fight against depression and the consequences of a difficult upbringing.
While in middle school, Nelson had moved from Missouri to Las Vegas to live with his grandmother, Bruce said. Nelson's mother, at home in Missouri, had been battling substance abuse problems.
Nelson's mother beat her addiction and attended the ceremony for her son. She credited Nelson with helping her win that battle.
"My son was my rock," she said. "He's my baby and no one can ever take that away from me."
Bruce said Nelson was a good son.
"He was a straight-A student," she said. "It's a tragedy when bad things happen to good people."
Her son was a talented football player and had big plans, Bruce said. The 6-foot-2, 198-pound running back planned to major in occupational therapy.
"His dream was finally coming true. Football was huge for him," she said. "He was going to the NFL. There's no doubt about that."
OUTPOURING OF GRIEF
Friends flocked to the hospital Saturday night after learning of the deadly shooting, Bruce said. "Everybody was there. All of his teammates were there," she said.
Martinez, who first met Nelson when he was 12, called him her soulmate and the man she planned to marry.
"Richard was the type of man that lifts your spirit up when you're around him. Many people know him as just the football star, but I knew him as just a regular person who I love and always will," she said. "It was a unique, crazy, memorable and lovable relationship that I'll never find with someone else, and I don't plan to."
Martinez, 19, said she had moved to Missouri State University to be with him. She said the couple, who had been together for four years, had planned to fly back to Missouri on Sunday morning.
"I want him to know God is watching him because I asked him to," she said. "I am forever proud of him and everything that he has done."
Nelson played basketball and football at Chaparral High School before he graduated and moved on to Missouri State.
"It is with a heavy, sad heart that we have to say goodbye to one of our favorite alumni and teammates," Chaparral said in a statement on the school's Facebook page. "We will miss him so much and we will remember him as a kind, smart man with a tenaciousness on the field. He deserved all of the recognition and accolades that came his way. We won't ever forget this Cowboy."
It's telling, one coach said, that Nelson was coming to the defense of his sister just before the shooting.
"That just speaks to Richard," basketball coach Steven Bentz said. "It was never really about him. It was about his teammates, his fellow students, and he did everything right all the time."
Bentz got his first look at Nelson, then a sophomore, in the gym after the coach took over the basketball program three years ago.
"He was obviously super-athletic, but there was so much more to him. Just his spirit, his drive, his competitiveness (showed he) was somebody we could build a program around, and we did," Bentz said. "We always say he's a big part of the success we had and why we became a respected program is because of kids like him."
Nelson set a good example for his teammates, Bentz said. He recalled Chaparral's first-round playoff game last season. With Chaparral down 10 points against Cheyenne High School, Nelson delivered a game-changing pep talk to teammates.
"He didn't want to lose. He didn't want it to be his last game," Bentz said. "He willed the players to change, adopt his mentality, his spirit."
Nelson then converted a three-point play late in the fourth quarter to break a 59-all tie. The Cowboys won 70-63.
He also left an indelible mark during his short time at Missouri State, Athletics Director Kyle Moats said in a statement Sunday.
"He will be dearly missed by his Missouri State family and the coaches and teammates who knew him so well," he said of Nelson, a redshirt freshman for the Bears football team in 2016.
"Richard is like a son and a brother," Moats said. "It is a tragedy that he lost his life defending what is right. Our thoughts and prayers are with his family in Las Vegas, and we know he is in a good place with God."
The university plans to offer grief counseling to student-athletes, he noted.
Friends and family mourned Nelson's death in Facebook posts Sunday.
"Your character off the playing field is what truly separated you from many, but your skill set on the field, track and basketball court is what made you legendary," Chaparral assistant football coach Lito Soifua said online. "I have been truly grateful and blessed to have had the opportunity to see you develop and grow as a young man."
He mapped the shooting to a larger trend, writing that "in less than [six] months, we've had [two] shootings dealing with two of our very own players."
At Chaparral, where basketball players looked up to Nelson, Bentz pledged to try to keep the team's morale high.
"We're just going to try and encourage our players, our students, to keep his honor, his legacy going by kind of funneling some of the spirit and competitiveness and just the great character," he said.
Bentz said he plans to meet with school administrators to explore ways to honor Nelson "and keep him in our hearts and our minds and visually know that he's with us." One way, he said, is to place patches on jerseys.
"We have a week before we play, so those will definitely be on before we take the court again," Bentz said.
Nelson's family has created a GoFundMe campaign to help cover funeral costs.
Review-Journal reporters Rachel Crosby and Rachel Hershkovitz contributed to this article. Contact Sandy Lopez at slopez@reviewjournal.com or 702-383-4686. Follow @JournalismSandy on Twitter. Contact David Schoen at dschoen@reviewjournal.com or 702-387-5203. Follow @DavidSchoenLVRJ on Twitter.
RELATED
At vigil, Richard Nelson remembered as a 'friend to everyone and anyone'