Neighbors' dispute ends in fatal shooting in central Las Vegas
Updated April 7, 2018 - 11:54 pm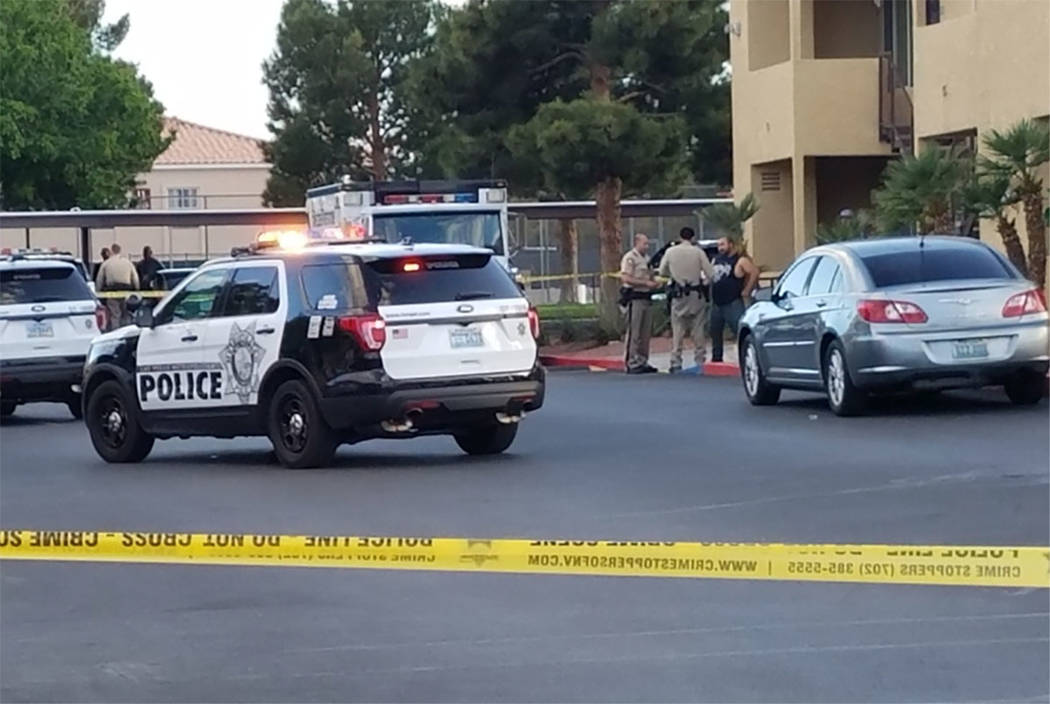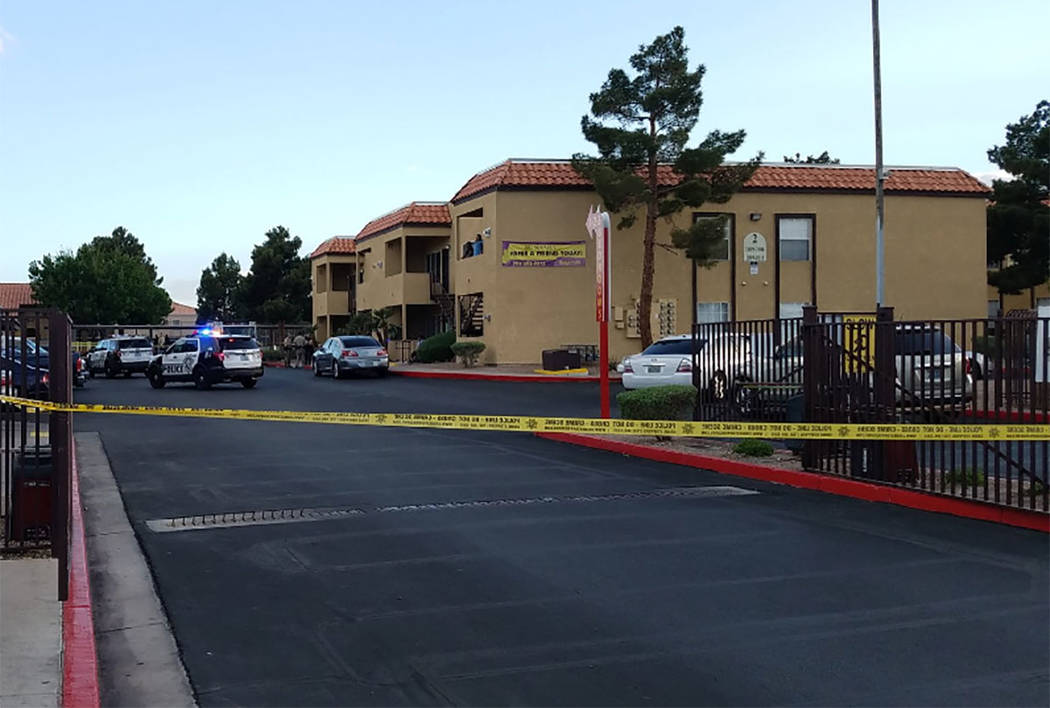 A dispute between neighbors led to a stabbing and then a deadly shooting Saturday afternoon in the central Las Vegas Valley, police said.
A 28-year-old man was working on his car inside the apartment complex at 2895 E. Charleston Blvd., near Fremont Street, Metropolitan Police Department homicide Lt. Ray Spencer said.
Another man, in his 40s, approached the younger man, and they got into an argument.
"Apparently, they have had a dispute in the past and live directly across from each other," Spencer said.
The man in his 40s pulled out a knife and stabbed the younger man in the head. The older man then chased the younger man back toward his apartment. While inside his apartment, Spencer said, the younger man grabbed a shotgun and went back toward the older man, who was struggling with his keys as he tried to enter his own apartment.
The younger man shot the older man twice while fighting over the shotgun.
Both men were taken to University Medical Center, where the older man died and the younger man was treated for a cut to his head.
The 28-year-old man was to be booked on a murder charge, Spencer later said.
"When tempers flare, the best thing people can do is actually separate and calm down," Spencer said.
Police were speaking with witnesses, he said.
The Clark County coroner's office will release the deceased's identity once his family is notified. The older man's death marks the 65th homicide investigated within Clark County and the 56th homicide investigated by Metro this year, according to Las Vegas Review-Journal records, which include deadly police shootings.
Contact Mike Shoro at mshoro@reviewjournal.com or 702-387-5290. Follow @mike_shoro on Twitter.