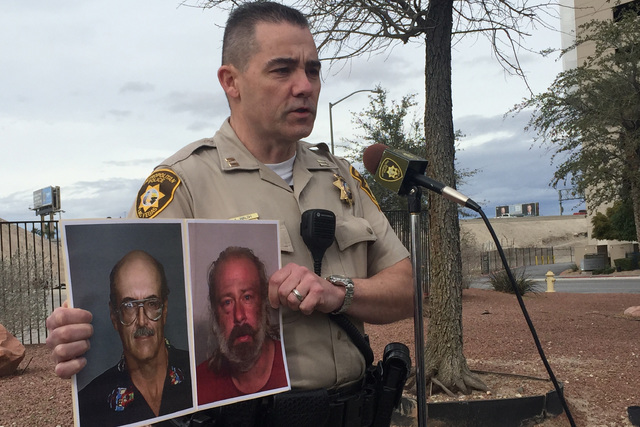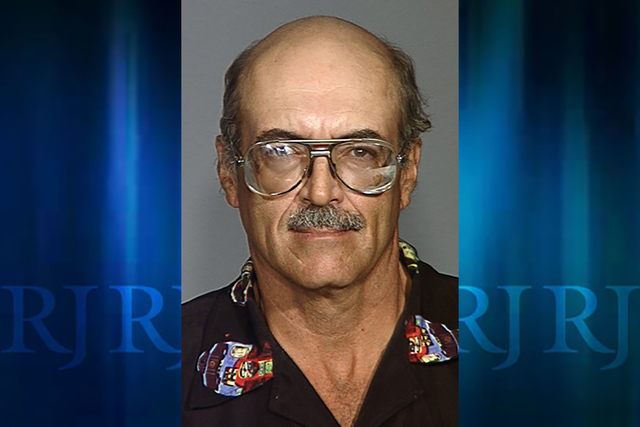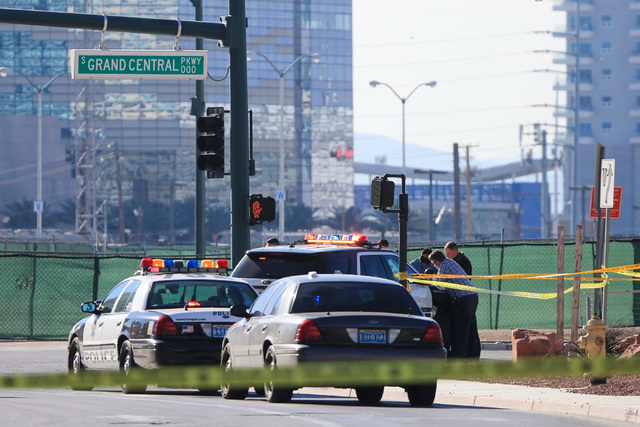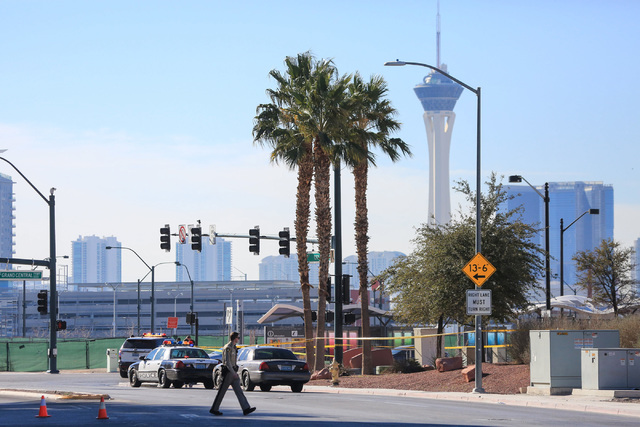 Las Vegas police said Monday the slayings of two sleeping homeless men near downtown Las Vegas since the start of the year are related, but detectives have no leads.
The men were both bludgeoned while sleeping in the area of City and Grand Central parkways, which is shadowed by a railroad overpass near the rear of the Plaza, away from the glow of Main Street.
The first death happened Jan. 4 and the more recent happened Feb. 3.
Daniel Aldape, 46, was found about 12:30 a.m. near the southeast corner of the intersection Jan. 4. He had been struck "four or five times" on the head with a heavy object, and his body was still on the ground wrapped in blankets when officers arrived, Metropolitan Police Department homicide Lt. Dan McGrath said.
"This was a straight act of violence, not a robbery," McGrath said.
The second slaying was extremely similar. David Dunn, 60, was found dead just before 9 a.m. Friday on the northwest corner of the same intersection. He also had apparent head trauma.
Police said the person or people responsible might also be homeless, but detectives haven't ruled out the possibility of "thrill kills."
"We have no information," said Metro Capt. Andy Walsh, who oversees the downtown substation. "We need the public's help. The reason (these men) are not here is because they slept in our community."
Walsh said after Aldape's death, downtown police officers canvassed the area, searching for witnesses and clues but also warning other homeless people of the slaying. Detectives were shocked Friday when Dunn was found and are concerned the person or people responsible might strike again.
"We're hopeful that somebody from the public passing through here may have seen something," Walsh said, noting the intersection is "frequently traveled."
Walsh said police have encouraged the nearby homeless to seek shelter and resources available to them but noted "some folks, no matter how hard you try, won't go into services."
Police have urged those individuals to "take precautions to keep themselves safe."
Kennet Rogers, a homeless man who was resting Monday afternoon near the homicide scenes, said he frequently sleeps in the area but hadn't heard of the slayings. But he wasn't surprised.
"I've had my feet crushed by rocks before while I was sleeping; I've been hit by rocks," he said. "They just don't get reported."
Rogers, who is nearly blind, said he isn't homeless "because he likes it," but added that he makes do and often eats at the nearby Rescue Mission.
As he smoked a hand-rolled cigarette, he said there was no use worrying.
"I take precautions, but there's really nothing you can do about it," he said of the slayings. "There's no such thing as a safe place."
Anyone with information about Aldape and Dunn's deaths may contact Metro's homicide section at 702-828-3521 or Crime Stoppers at 702-385-5555.
Contact Rachel Crosby at rcrosby@reviewjournal.com or 702-387-5290. Follow @rachelacrosby on Twitter.