North Las Vegas day care shooting that killed nurse was domestic violence murder-suicide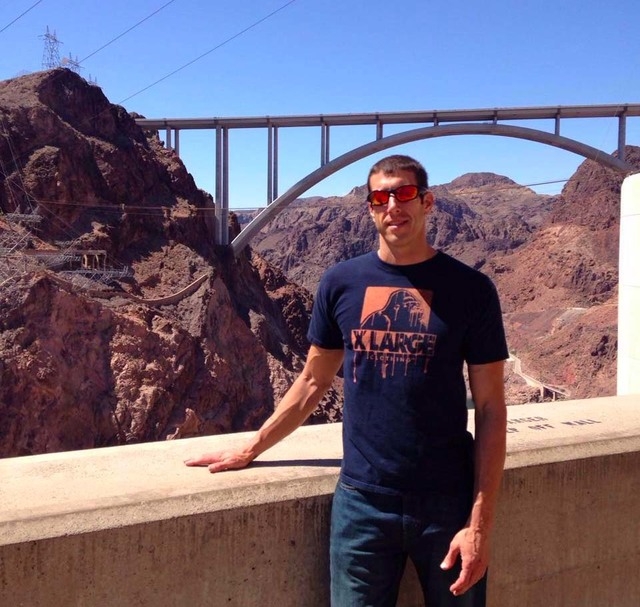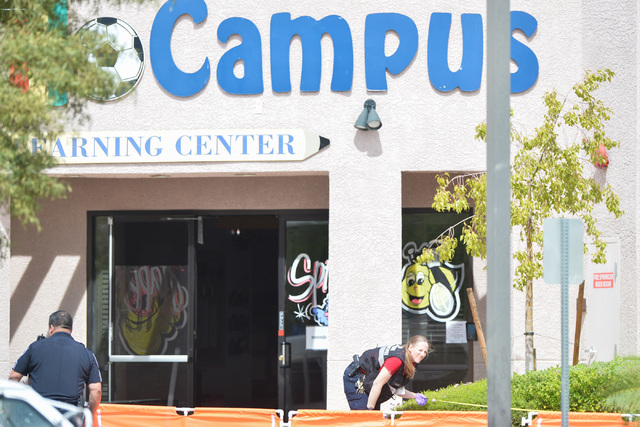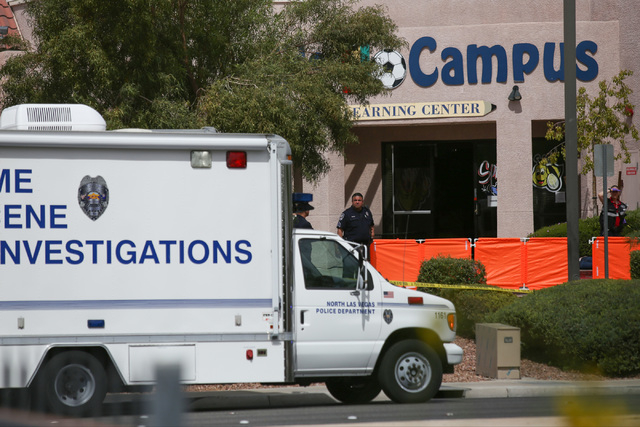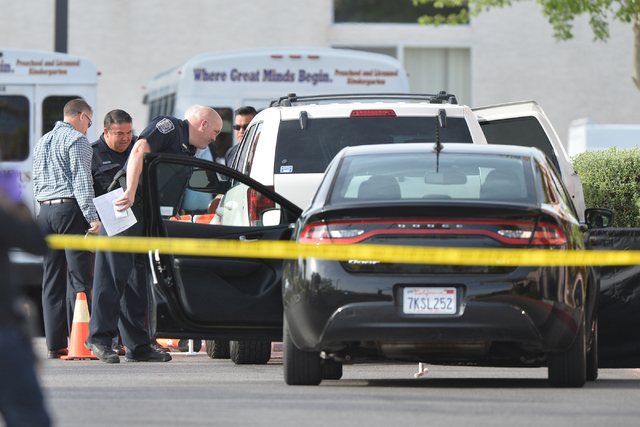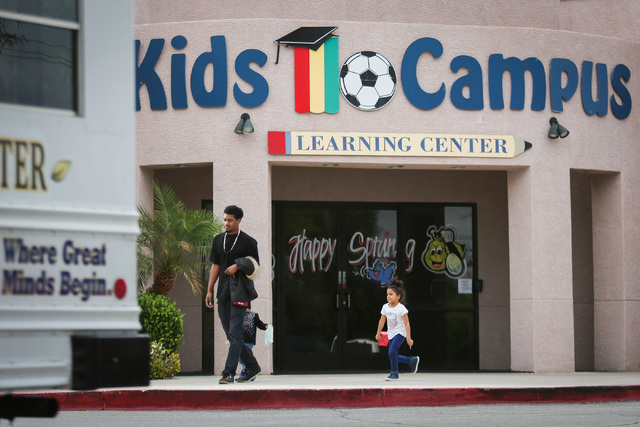 Two days before a woman was fatally shot in front of her children outside a North Las Vegas day care center, a judge denied a request to revoke her ex-boyfriend's bail in a domestic violence case.
"Thanks to the system, he got out on bail, and because of that, my daughter is dead," the woman's mother, Shari Franklin, said Friday.
Authorities said Christina Franklin, 27, was killed Thursday morning as she arrived at Kids Campus Learning Center, 3901 N. Martin Luther King Blvd., to drop off her two young children. The woman's ex-boyfriend, Travis Spitler, also shot both children before fatally shooting himself in the head.
Las Vegas Justice Court records indicate that Spitler, the children's father, had a preliminary hearing Tuesday and was ordered to stand trial on charges of domestic battery, forgery and dissuading a person from testifying.
According to the court records, prosecutors asked Justice of the Peace Melanie Tobiasson to revoke Spitler's bail that day, but she denied the request. The records also indicate that Tobiasson ordered Spitler to have no contact with his ex-girlfriend or their children.
"It's a tragedy. Really, it was completely unpredictable, and no amount of oversight could have predicted this or stopped it," said attorney John Turco, who represented Spitler in court on Tuesday.
Tobiasson could not be reached for comment Friday.
Spitler, 40, was scheduled to appear for an arraignment in Clark County District Court next week.
In a news release Friday, police said a preliminary investigation indicates that "the female victim, who was a North Las Vegas resident, was dropping off her two children, ages 3 and 4, at daycare. Moments later the father of those children arrived at the daycare. The father exited his vehicle with a firearm, shot and killed the mother and shot both children. The father then shot himself."
The two children were taken to University Medical Center with injuries that were not considered life-threatening. No other children were at the facility during the shooting.
"It is tragic that isolated, random acts such as this can happen anywhere. Our thoughts and prayers go out to the two children involved in the incident and their extended family," Kids Campus said in a statement Thursday.
The day care center reopened Friday, and several parents ushered young children to their cars around 5:30 p.m.
Deland France, 26, said he overslept the previous morning and was not able to take his two daughters to the center. He said he learned about the shooting on TV but did not know the family involved and did not tell his daughters, ages 3 and 4, what happened.
A woman leaving the facility with a young girl said only, "This place is great. It's sad what happened, but it had nothing to do with this place."
In a phone interview Friday, Arizona resident Shari Franklin said Spitler tried to kill her daughter on Dec. 26. Shari Franklin is a former pastor and counselor for victims of domestic violence. She described her daughter as a battered woman who had not reported prior violent incidents to police.
According to the arrest report from the December incident, Christina Franklin and Spitler were arguing for four hours in their North Las Vegas apartment, where they lived with their two children, before she barricaded herself in a bathroom.
Spitler forced his way into the bathroom, knocked his girlfriend down and kicked her in the head multiple times before she lost consciousness, the report said.
Officers took note of her injuries, which included visible swelling on both of her hands, attributed to her attempts to protect her head from the kicks; lacerations on her right ear, right back side of her head and back left side of her head; and a bruise on the left side of her forehead near her eye. She was taken to University Medical Center because of the extent of her injuries and a possible fractured skull, police said.
The couple's 3-year-old daughter was inside the apartment during the incident.
Christina Franklin told police that Spitler was arrested earlier in 2015 for a domestic violence incident between the two of them, but it is unclear where that took place. She also said Spitler beat her up many times, but she did not call police.
The children spent a day with Child Protective Services after the December incident, while Christina Franklin was in the hospital with life-threatening injuries, her mother said.
"He tried to kill her," Shari Franklin said. "I don't know what part of that they don't understand."
Turco said his client had not gotten into any trouble since he was charged in December.
"He had no contact with her," the attorney said. "There was absolutely no indication that anything like this could happen. They weren't arguing. He hadn't bothered her or showed strange signs. He was articulate, calm, rational."
Spitler's mother, Diane Spitler, declined to comment Friday.
"I just hope everything turns out OK," she said. "I pray to God every day."
Marina Kufa, who worked with Christina Franklin at University Medical Center, called her a hero and said she helped save lives. Christina Franklin, a surgical nurse, left her job at the hospital about a month ago and was employed at Summerlin Hospital and Medical Center when she was killed.
Friday was National Nurses Day.
Kufa said she is friends with Christina Franklin's new boyfriend, Cory Flores, a Marine.
"It was a total fairy tale between those two," Kufa said.
Shari Franklin described her daughter as "one of the most loving people you'd ever met."
"And now her children will have to grow up without her," the woman said.
Reporters David Ferrara, Kimber Laux and Christian Bertolaccini contributed to this report. Contact Lawren Linehan at llinehan@reviewjournal.com or at 702-383-0381. Find @lawrenlinehan on Twitter.