One dead, one wounded after shooting outside east Las Vegas gas station
Updated September 10, 2023 - 7:20 pm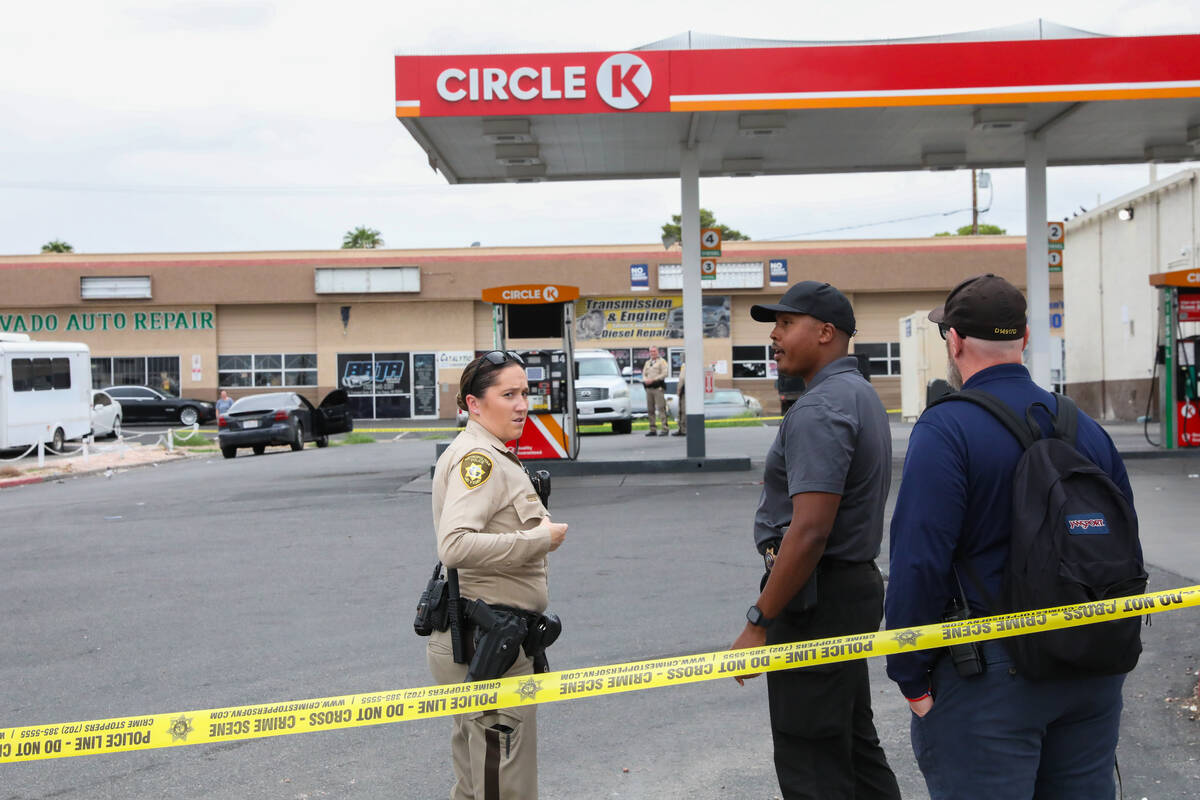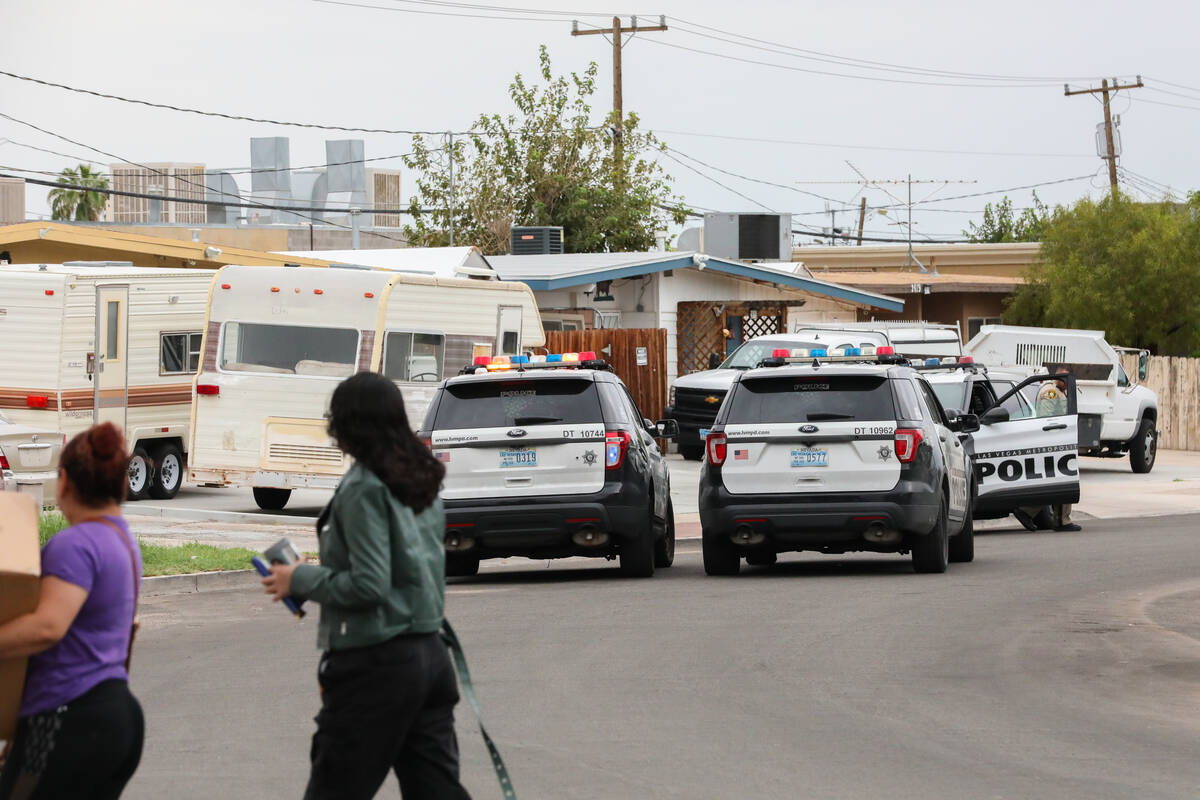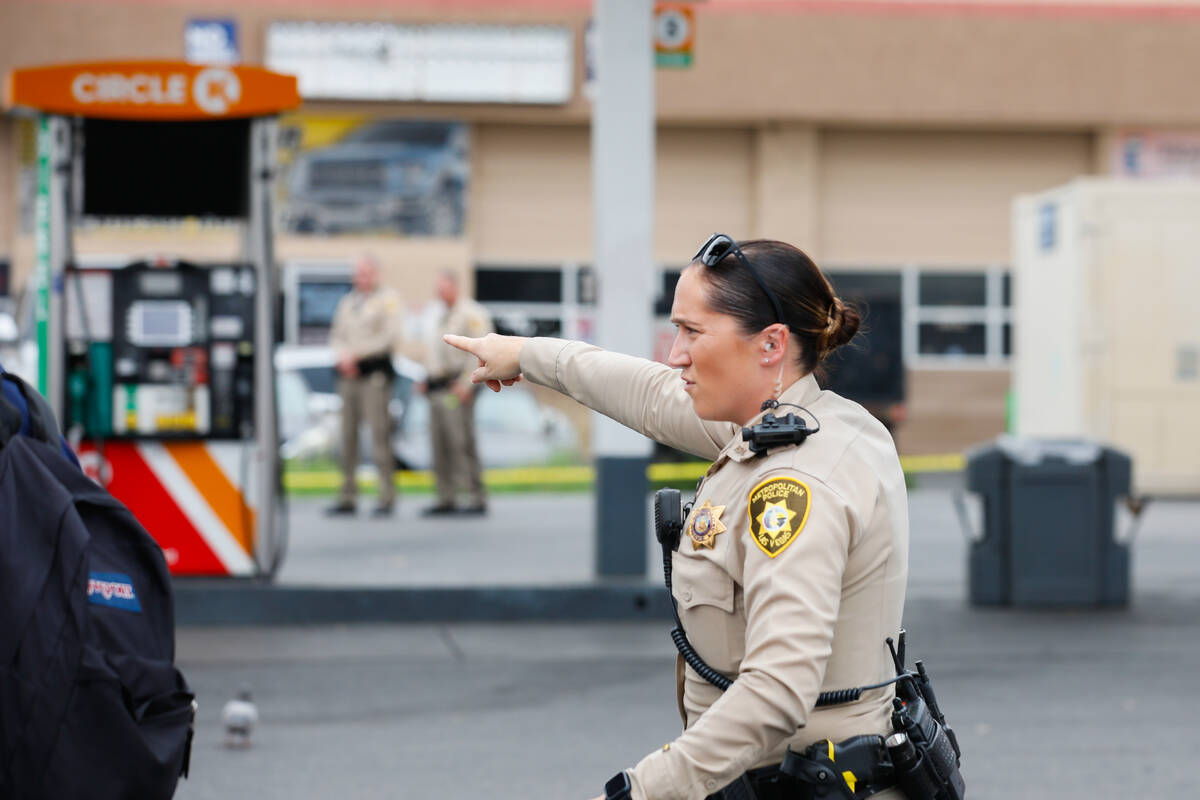 One man is dead and another was hospitalized after a broad daylight shootout involving three men outside a gas station and auto dealership in east Las Vegas on Sunday.
Officers responded to reports of a shooting just before 12:25 p.m. outside the Circle K convenience store and gas station at East Fremont Street and St. Louis Avenue, said Metropolitan Police Department Lt. Jason Johansson.
Police arrived to find a man in his 40s in the parking lot of the Circle K and another man in his 20s in the parking lot of a neighboring auto dealership, Johansson said.
Both had been shot, but Johansson said it appears the man in his 40s started the gun battle by firing at the other two.
Both shot men were taken to Sunrise Hospital and Medical Center.
The man in his 20s was pronounced dead. The man in his 40s had non-life-threatening injuries but was in police custody at the hospital.
Johansson said that the information he had was preliminary. He said police believe the man in his 40s arrived at the gas station in a silver SUV and parked.
Then the man in his 20s drove into the parking lot in a blue sedan, with another man in the passenger seat. They parked about four spots away from the silver SUV.
The man in his 40s then got out and started shooting at the two men who had arrived in the blue sedan. One of the two men began to shoot back. Both ran to the auto dealership parking lot. The man who was shot fell.
The other man continued running and was unaccounted for, Johansson said. Police believed it was possible the man fled into the neighborhood behind the Circle K, and police were in those neighborhoods knocking on doors and talking to people after the shooting.
"That's always the most alarming aspect of when you have a shooting like this that occurs in broad daylight is there's more people out and about, more space for a stray round to strike somebody," Johansson said. "I'm thankful in this case that that didn't occur."
At the Capri Motel across the street, motel employee Abel Ramos, 50, heard the shots and saw people at the gas station ducking and trying to hide as the shots rang out. He said he also saw a man running from the scene and saw police officers doing CPR on the man who later died.
"It's dangerous," Ramos said.
Johansson said anybody who knows anything about the incident should call Metro's Homicide Section at 702-828-3521.
Anonymous tips can also be left with CrimeStoppers at 702-385-5555 or at www.crimestoppersofnv.com.
Contact Brett Clarkson at bclarkson@reviewjournal.com.