Police: 17-year-old fatally shot by teen inside west Las Vegas apartment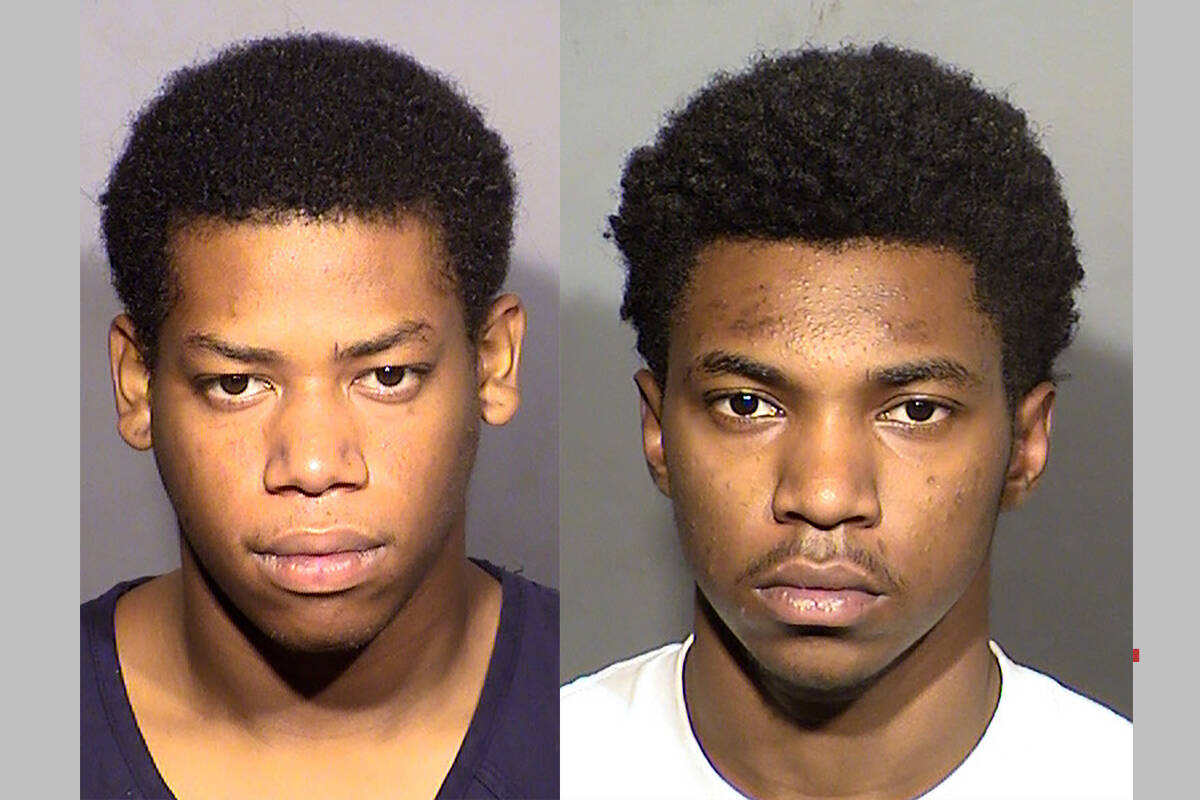 A 17-year-old boy was fatally shot inside his girlfriend's west Las Vegas apartment this month after two other teens entered and attempted to rob him.
Both Cameron Raye, 19, and Jomario Clark Jr., 16, have been charged with open murder, assault with a deadly weapon, conspiracy to commit robbery, attempted robbery and burglary.
On Sept. 1, Enrique Nunez was found shot inside an apartment in the 6500 block of West Charleston Boulevard. He was taken to University Medical Center where doctors told police he would not survive, according to a Metropolitan Police Department arrest report.
The report did not say Nunez died at the hospital but court and police records reflect that he did based on the suspects' charges.
The Clark County coroner's office could not be immediately reached to confirm Nunez's identity or cause of death.
Witnesses told police that Nunez and his girlfriend were inside the apartment when Raye and Clark arrived. Nunez had been a fight with Raye on Aug. 7 and police believed the Sept. 1 shooting was a continuation of that fight. Both Raye and Clark pulled out guns, and Raye shot Nunez, according to the report.
Police never released information about the fatal shooting through the public information office, which typically sends media releases and posts on social media. The department's online homicide log noted the shooting was ruled a homicide on Sept. 6.
Raye and Clark are due in court in October and are being held without bail, court records show.
Contact David Wilson at dwilson@reviewjournal.com. Follow @davidwilson_RJ on X.