Police: Homeless man fatally stabbed while protecting girlfriend
Updated September 19, 2023 - 3:45 pm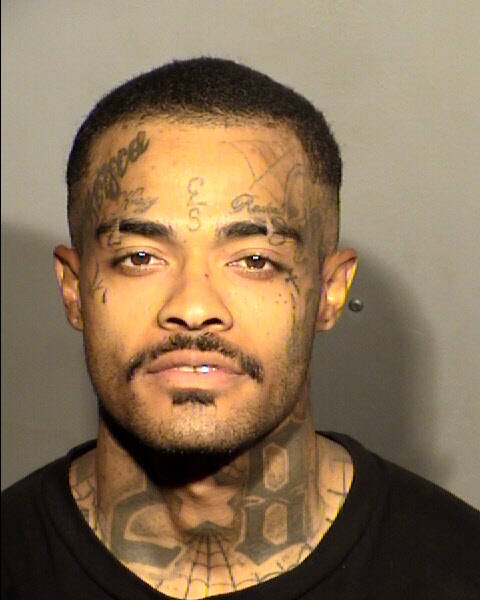 A 28-year-old man fatally stabbed a homeless man last month, North Las Vegas police said, after the homeless man tried to defend his girlfriend.
Jarrel Medley has been charged with open murder in connection with the death of 43-year-old George Lopez.
On Aug. 4, police found Lopez dead in the parking lot of a car wash in the 3700 block of East Owens Avenue, near North Pecos Road.
Witnesses told police that Lopez and his girlfriend were in the parking lot when a man, later identified as Medley, jumped the wall and attacked Lopez's girlfriend. Lopez intervened and was stabbed by Medley who ran off, according to a North Las Police Department arrest report.
Witnesses told police that Lopez and Medley were members of different gangs, according to the report.
After police identified Medley as a suspect, a witness was shown a photo lineup and immediately identified the photo of Medley as the person who had stabbed Lopez.
On Aug. 21, police arrested Medley, who admitted to being a member of the 28th Street gang but not an active member, the report stated.
Medley is due in court on Sept. 28 and remains in custody without bail.
Contact David Wilson at dwilson@reviewjournal.com. Follow @davidwilson_RJ on X.