Police investigate killing in apartments behind Strat
Updated January 4, 2023 - 3:18 pm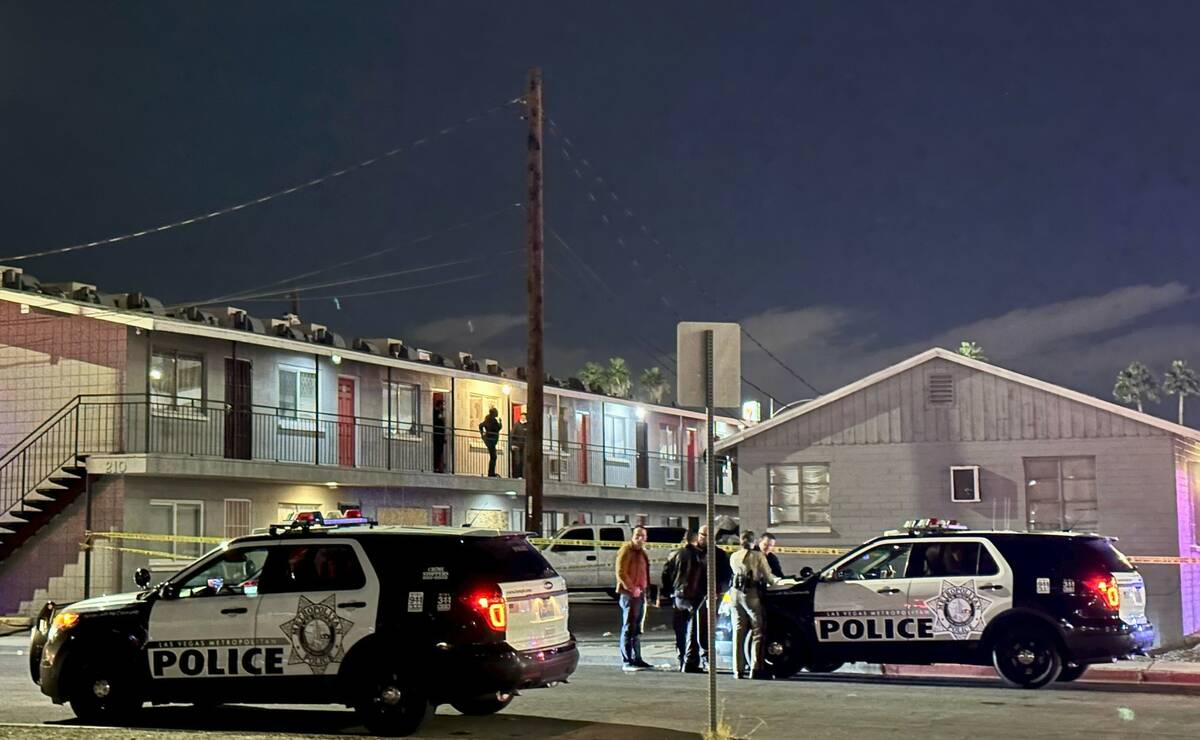 A man in his early 2s was shot dead Tuesday night after an argument broke out in the parking lot of an apartment building behind the Strat tower, police said.
Devonte Darion Singleton, 23, was identified Thursday by the Clark County coroner's office as the man who was killed.
The shooting happened in the 200 block of West Baltimore Avenue, northwest of Las Vegas Boulevard and Sahara Avenue, at about 7:30 p.m., said Lt. Robert Price of the Metropolitan Police Department in a briefing at the scene.
Price said that Metro dispatchers started getting several 911 calls at about 7:30 p.m. about gunshots in the neighborhood, which is known as the Naked City and for decades has been known as one of the most blighted areas of Las Vegas.
A police patrol vehicle arrived, and was flagged down by a woman who told police that a friend of hers had just been shot, Price said.
The woman led police to Singleton, who was suffering from what the coroner later said were gunshot wounds to the head and body. Responding medical personnel pronounced Singleton dead.
"What we know as of now is there was an altercation between several individuals in the parking lot. The argument ensued. One of the individuals produced a firearm, and fired several rounds, striking the decedent," Price said.
Police canvassed the area and found several witnesses and were interviewing them Tuesday night, Price said.
"We do believe this is an isolated incident," Price said. "We do not believe there's a threat to the public at this time."
No suspect description was available Tuesday night because conflicting statements were made to investigators, Price said.
Anybody with any information is urged to contact Metro's homicide section or Crime Stoppers at 702-385-5555.
Contact Brett Clarkson at bclarkson@reviewjournal.com. Follow @BrettClarkson_ on Twitter.