Police investigating deaths of east Las Vegas couple as homicides
December 23, 2017 - 5:58 pm
Updated December 23, 2017 - 10:36 pm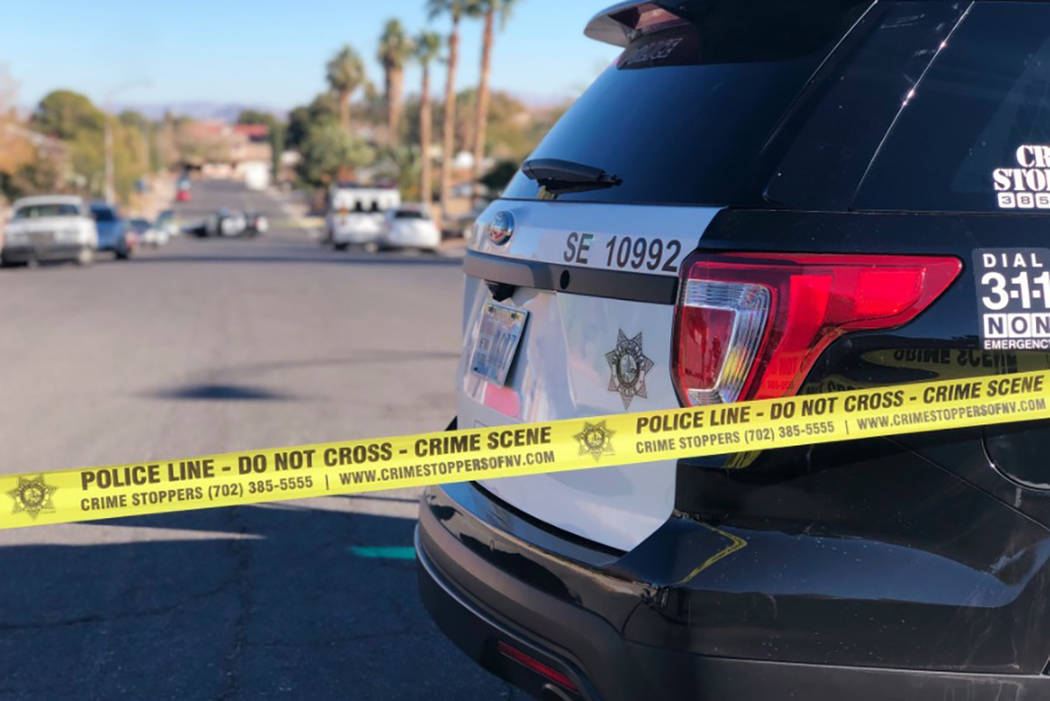 Las Vegas police are investigating the deaths of a man and a woman found in their east valley home Friday morning as a double homicide, a release said Saturday.
A nurse and a nonmedical home care provider arrived for a scheduled appointment about 10:40 a.m. Friday at a home in the 4200 block of Vader Avenue, near East Russell Road and South Lamb Boulevard.
After they knocked and got no answer, one of the providers looked through a window, saw a person lying on the floor and called 911, the Metropolitan Police Department wrote in the release Saturday afternoon.
When police arrived about 10:40 a.m., they found a man and a woman in their late 50s who had been shot in the head, homicide Lt. Dan McGrath said. Both were dead when medical crews and police arrived.
Eddie Katz, of Lakewood, California, said the woman who was shot and killed was his 58-year-old sister, Renee Simmons. Though Katz hadn't spoken with his sister in several years, he said he knew she was in a relationship with a man named Tom, and he believes that was the man who died Friday.
"It's sad they had to die this way," Katz said, adding that he was shocked when he answered a call from the Clark County coroner's office. "The only thing is that she's with my mom and dad now."
Katz said he can't imagine why someone would do this to his sister and her boyfriend, who had health issues related to their being overweight. His sister didn't have a lot of valuables, he said, and she was still wearing her jewelry when the coroner's office called to notify him of her death.
McGrath said Saturday night that detectives found no signs of forced entry or rummaged-through cabinets indicative of a robbery, and detectives did not find a gun during their search of the cluttered home.
"As of this release, no suspect or suspects have been identified and the motive is unknown," the release said.
Anyone with information about the deaths should call Metro's homicide section at 702-828-3521 or email homicide@lvmpd.com. To remain anonymous, contact Crime Stoppers at 702-385-5555 or www.crimestoppersofnv.com.
The victims' names as well as their cause and manner of death will be released by the Clark County coroner's office after their families have been notified.
Contact Kimber Laux at klaux@reviewjournal.com. Follow @lauxkimber on Twitter.