Police investigating homicide in central Las Vegas
Updated January 18, 2022 - 7:09 am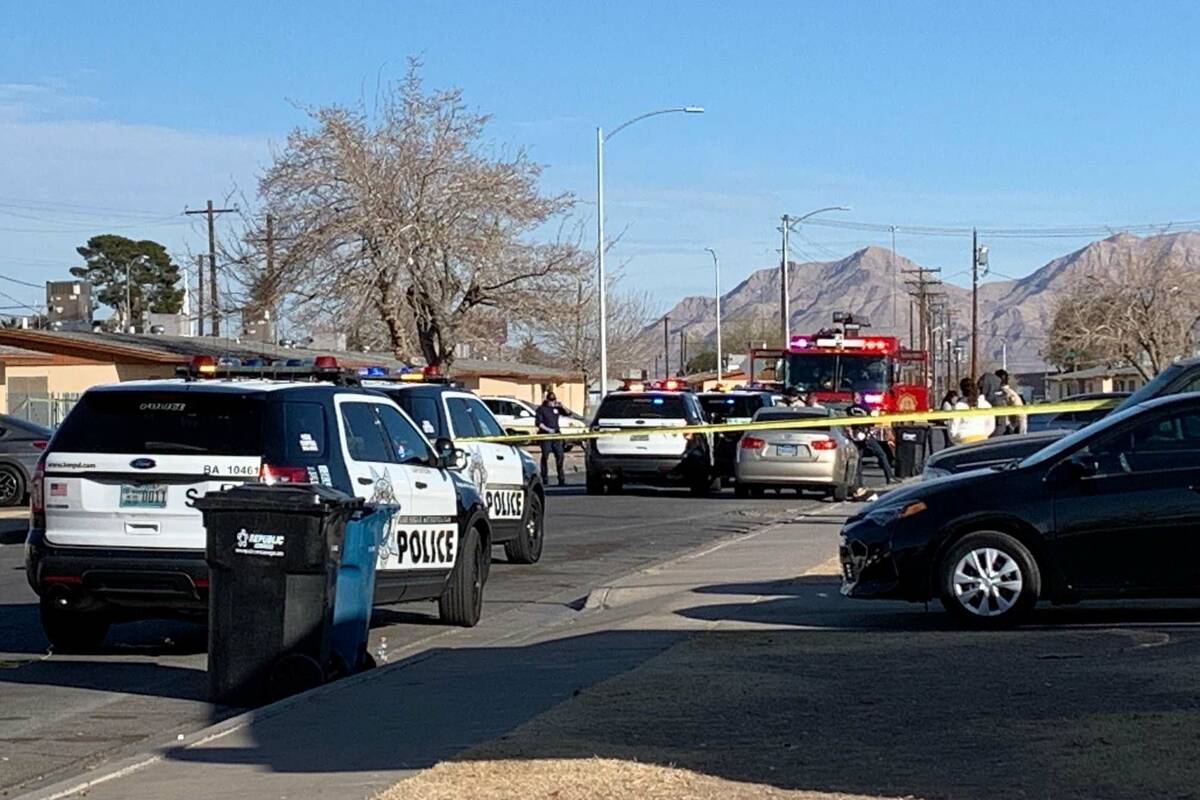 A 29-year-old man was shot to death Monday afternoon in central Las Vegas.
Police were called to 915 Morgan Ave. at 1:50 p.m. after a report of a shooting, Metropolitan Police Department Lt. David Valenta said.
Officers found a man suffering from a gunshot wound, and he was later pronounced dead at the scene.
Valenta offered few details, only saying that police had possibly identified a suspect who was not in custody.
The shooting happened in front of a residence and may have been preceded by an "altercation," Valenta said, adding that it appeared to be a "fairly isolated incident."
Police believe the victim did not live in the area, Valenta said.
Multiple police cars and at least one fire engine could be seen in the area around 2:30 p.m.
Contact Jonah Dylan at jdylan@reviewjournal.com. Follow @TheJonahDylan on Twitter.