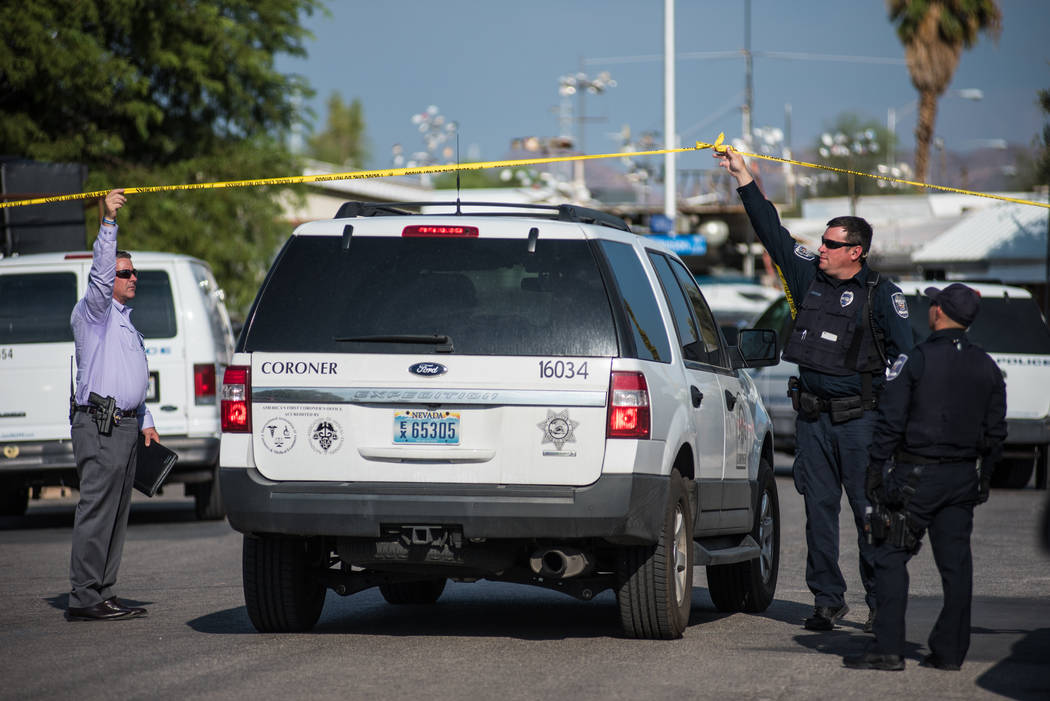 A 37-year-old woman was shot dead outside a North Las Vegas home Wednesday afternoon, police said.
North Las Vegas Police Department officers responded to reports of the shooting about 2:30 p.m. on the 3200 block of Lillis Avenue, near Belmont Street and Carey Avenue, police spokesman Eric Leavitt said. She died at the scene.
Police said the deceased knew her killer. Multiple neighbors said the shooting was a domestic case, but Leavitt wouldn't confirm the nature of their relationship.
It wasn't clear how many times she was shot or whether other people were at the house during the shooting.
The shooter is not in custody, Leavitt said, adding he couldn't yet provide a description of the shooter.
Standing on Lillis Avenue Wednesday, neighbor Kelly Martino said the woman lived at the house where she was killed.
In a discernible Brooklyn accent, Martino recalled talking about New York City on Martino's patio while the woman held her Circle K cup. The two had each previously lived in the city, Martino said, fighting back tears as she spoke.
"It's my baby girl," she said about her neighbor. "It's hard."
She said she saw the woman's body as first responders tended to her. Martino said she recognized the woman's dyed hair.
"You know in your heart it's her," Martino said.
Detectives are investigating.
The Clark County coroner's office will identify the deceased once next of kin is notified.
Contact Mike Shoro at mshoro@reviewjournal.com or 702-387-5290. Follow @mike_shoro on Twitter.
3200 Lillis Ave, North las Vegas, NV